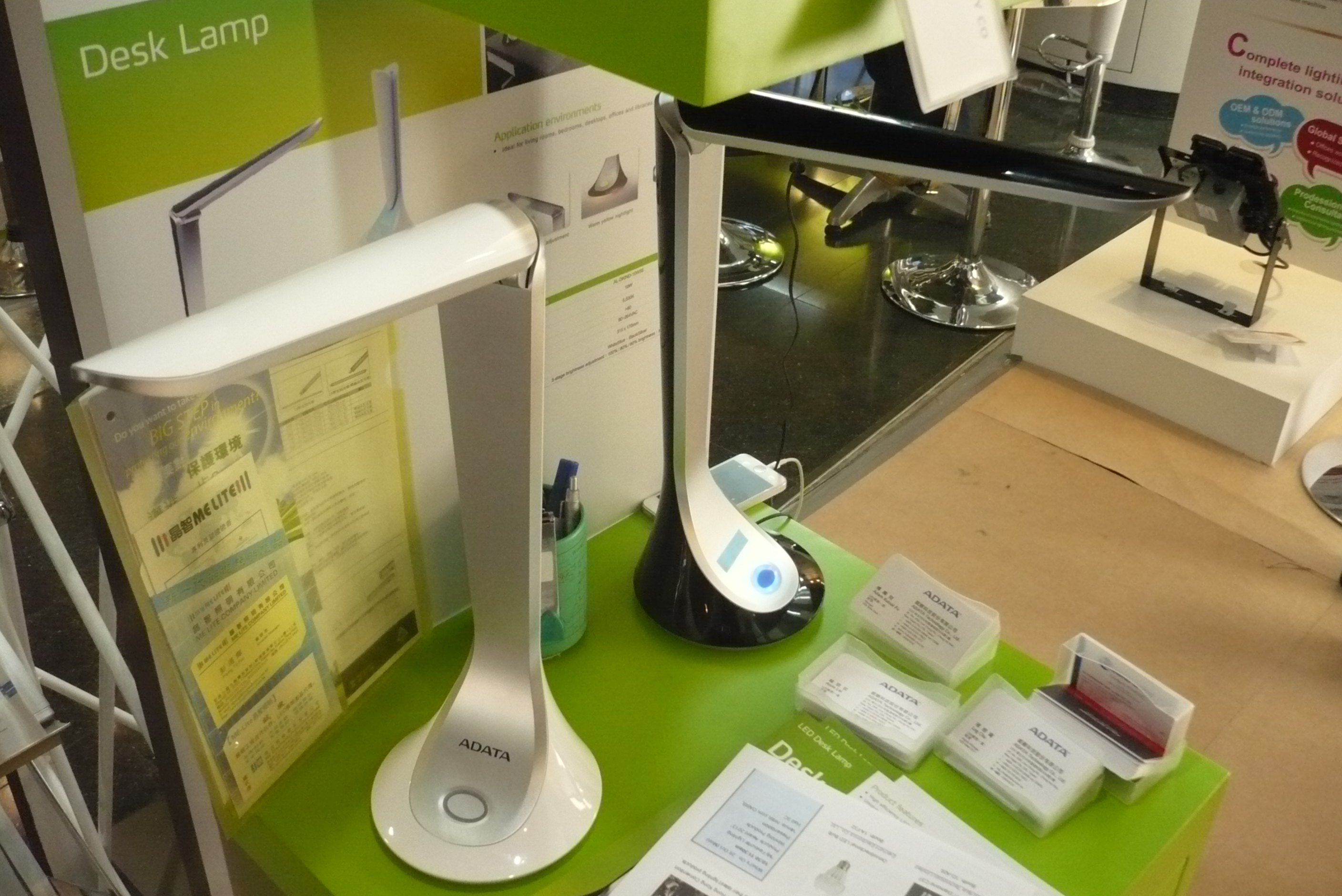 Adata's Tulip family of desk lamps.
Memory-module maker Adata Technology Co., Ltd. has recently launched a series of LED desk lamps named Tulip, to zero in on Taiwan's household reading lamp market, which is another LED lighting item after the firm ventured into the sector 2009, after which it had rolled out retrofit types of LED lighting equipment for offices.
According to company chairman, L.P. Chen, the  market potential for the company's LED lamps is sizable in both developed economies such as the United States, European Union, and Japan, and developing economies including China, India, and Brazil for ADATA is already a globally recognized brand for memory module.
The desk lamps are equipped with a unique optical module design enabling 3-stage dimming, with a touch switch shifting light colors and a nightlight at the lamp base.
Chen stresses that LED chips from international players help the desk lamps to be free from glare and flicker while delivering 60% energy savings, with at least 40,000 hours of lifespan.
The desk lamps are 100% developed in-house and were already debuted at the 2013 Autumn edition of the Hong Kong International Lighting Fair.
In June last year, the company began promoting the "ADATA Lighting" brand for lighting fixtures. Unlike some LED makers on the island pursing to outfit themselves with in-house chip-manufacturing capability, Chen's company has instead invested in module, thermal, and optic-lens technologies. With proper business model, Chen reports that his company's LED operation began seeing return in 2012, with some contracts providing gross margin higher than 35%.
Chen estimates the company's lighting sales revenue to spike four to five folds from 2013, to over NT$1 billion (US$33.3 million) in 2014, after quadrupling from 2012, mostly thanks to brisk increase in orders from both domestic and overseas buyers, and that LED-lighting sales to rise to constitute as much as 10% of the company's total revenue in two years. (KL)