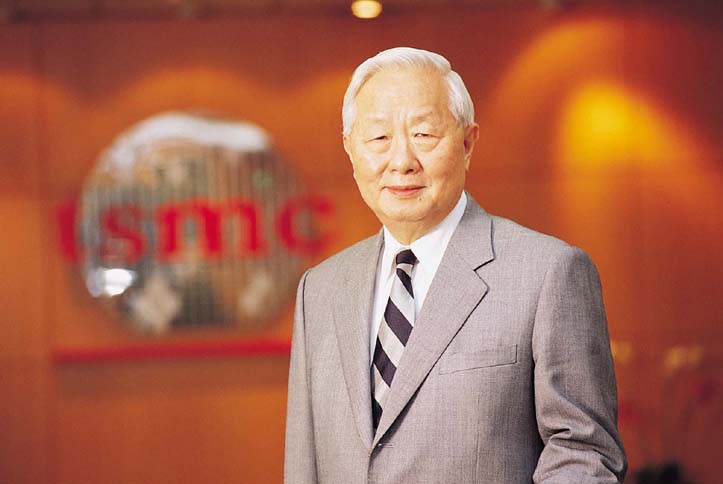 Morris Chang suggests Taiwan let in foreign talents as quick fix of the island's talent shortage.(Photo courtesy of TSMC)
At a forum held on Jan. 22 addressing Taiwan's economic problems, Taiwan Semiconductor Manufacturing Co. (TSMC) Chairman Morris Chang suggested that the government should let in  foreign talents as a quick fix of  the island's worsening personnel shortage.
Chang, whose company is the world's No.1 supplier of tailor-made chips, pointed out that Taiwan needs a quick supply of talents to strengthen  competitiveness in international market, an issue that can hardly be fixed in the short term without immediate admission of foreign specialists.
Chang pointed out that the world has weathered three personnel crises, with the first and second leaving Taiwan unaffected by talent shortage and the ongoing exposing Taiwan to serious talent poaching from China, whose  vibrant economic growth has made the world's No.2 economy an irresistible market to Taiwan's well trained talents.
Chang believes that in the short term Taiwan urgently needs specialists in accounting, finance, law, and human resources, advising the government to let in foreign specialists.
The long-term solution, Chang said, is to revamp the island's educational system, that Taiwan's schools should not tell students to pursue higher degrees at elite schools but learn for interest and work as well as pursue lifetime learning.
Chang categorized Taiwan's talent-shortage into one that lacks basic, mid-range, and  leadership talents. The shortage of basic talents, he believes, mainly results from college graduates having no idea about vocational goals and being disillusioned with expectation and their first jobs, which is exasperated by the island's employers usually taking quite a long time to train graduates to work efficiently.
Chang emphasized the importance of mid-range talents, who usually work hard for a decade or two from entry-level jobs, and are creative, self-motivated, and loyal.
He noted that many of the island's enterprises are reluctant to invest in R&D because of thin profit margin, hence being unattractive to creative talents.
According to a study of  Taiwan's 2014 job market co-produced by European Chamber of Commerce Taiwan and recruitment consultant Michael Page, shortage of professional talents will continue plaguing  Taiwan this year mostly due to  low pay.
Governmental studies ascribe tepid interest of foreign talents to work in Taiwan mostly to scarcity of world-class enterprises and enterprises with global vision, and Taiwan's low level of internationalization. (KL)