T.C. Guo, chairman of Cheng Uei Precision Industry Co., Ltd. (Foxlink) of Taiwan, recently said that his company's major revenue growth momentum in 2014 will come from wearable devices, automotive electronics, smartphones and game consoles.

Foxlink designs, manufactures and sells connectors, cable assemblies, power management devices, battery packs on an OEM/ODM basis for many of the world's leading makers of communications devices, computers and consumer electronics.

Guo claimed that his company targets profit growth in 2014 of 30%, being very optimistic about 10%-plus growth.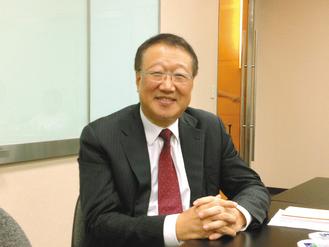 Foxlink's chairman T.C. Guo.
In the first three quarters of 2013, Foxlink registered after-tax net earnings of NT$1.39 billion (US$46.2 million), up almost 100% from a year earlier, for earnings per share (EPS) of NT$2.8 (US$0.09), better than institutional investors' expectations. The Foxlink Group had consolidated revenue of NT$106.2 billion (US$3.54 billion) in 2013, up 3.27% from previous year and a new record high in company history.
Guo pointed out that his company's revenue did not see significant growth in 2013, but the profits did, thanks mainly to the improved efficiency and automation in production processes. To further upgrade Foxlink's profitability, he added, the company aims to upgrade management and yield rate this year.
At a shareholder meeting held in 2013, Guo pointed out that Foxlink's revenue from wearable devices would top NT$10 billion (US$333.3 million) in 2014.
Regarding Foxlink's distribution business development, Guo said that the Studio A, an Apple premium reseller with chain stores in Taiwan and China, will focus on developing sales points in Fujian Province of China this year, in conjunction with aggressively point expansions in Jiangsu, Zhejiang, and Anhui.
Though the first Apple Shop 2.0 was opened in Taipei recently to vend Apple products, Guo said that the new flagship shop will more or less affect Studio A's sales, but Apple products are still grabbing higher market share in Taiwan, so there is still room for business development.