The trend toward for energy conservation is the major force driving market growth
By MICHELLE HSU

The market for new-generation "green" lighting has grown steadily over the past few years, though the rate of growth has been slower than expected. The global market for LED lighting, the dominant green-lighting category, was worth an estimated US$7 billion in 2013 and is expected to top US$10 billion this year.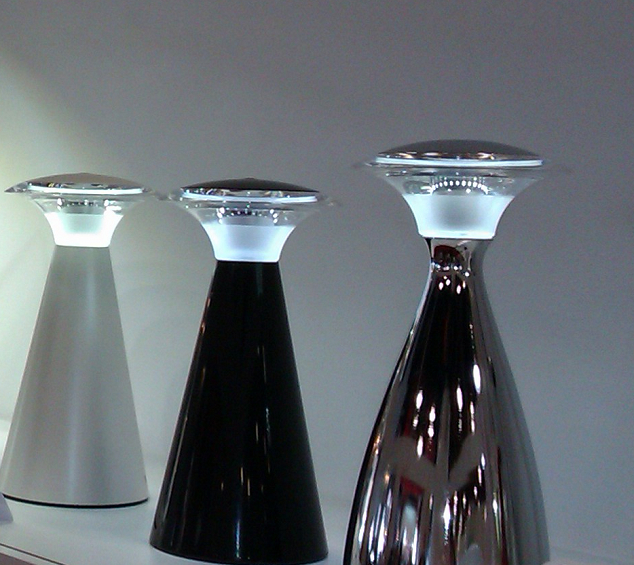 The boom in market demand is expected to continue throughout this year.
Market prospects are looking up this year, with some lighting companies even calling 2014 a year when the industry will turn around. Some leading lighting companies received big orders in the final quarter of 2013 for shipment this year, and orders continued growing in January.
According to the latest report from LEDinside, the percentage of LED lighting in the overall lighting industry has surpassed its penetration of the backlight industry. In 2013, LED lighting accounted for over 10% of the overall global lighting market; if LED lighting follows the development course of the backlight market, where the share of LEDs grew slowly in the early years (it took four years for LED backlights to take 10% of the market, but their market share soared to nearly 100% in the following two years), the share of LEDs in the market should now grow explosively now that it has broken the 10% mark.
The demand for energy-saving lighting will be the major driver of market growth.
LEDinside pointed out that with the steady growth of demand in the global lighting market, LED production is expected to reach 1.32 billion units in 2014, up of 68% from 2013. Everlight Electronics Chairman Robert Yeh attributes the growth in demand partly to the sliding prices of LED bulbs, but predicts that the influence of falling prices on market demand will gradually weaken from this year. Instead, the major driving force in the market will be the demand for energy-saving lighting. Philips estimates that the annual demand for replacement lighting will reach US$80 billion in the years to come, boosting optimism about market prospects.
Industry Performance
The Photonics Industry and Technology Development Association (PIDA), which is dedicated to the promotion of LED lighting and other opto-electronic products, has published a report saying that the annual LED production value reached US$11.5 billion in 2012, and that there was an oversupply situation in the LED lighting market. In the ranking compiled by PIDA, the world's top-10 LED lighting source suppliers were Philips, OSRAM, Panasonic, Toshiba, Cree, ENDO, Zumtobel, Koizumi, Iris Ohyama, and Sharp. Major Taiwanese LED-lighting companies which have introduced their own brands include China Electric MFG Corporation, Everlight Electronics, Tatung, ADATA Technology, Tsannkuan, and Leotek Electronics (a member of the LiteOn Group). The share of LEDs in Taiwan's lighting market is higher than the world's average, exceeding 20% at the end of 2013 and likely to top 30% in 2014.
PIDA emphasized that the LED lighting market will continue to grow at an accelerated pace this year, bolstered by a stronger consumer demand for the replacement of old lighting with new energy-saving lighting. Market optimism is prompting companies to plan expansion projects; PIDA said that many lighting companies in China, which is now the largest supplier of lighting fixtures in the world, have been expanding capacity and that Taiwanese suppliers should not lag behind.
At the same time, PIDA announced that Taiwan regained its No. 1 world raking in LED component production in 2013, as the expanding global LED lighting market brought additional demand for LED components. However, PIDA noted, the LED lighting market is very competitive as its bright prospects have encouraged companies to take early action to expand their market share. PIDA expects that the severe market competition will continue until 2020.
Company Response 
In response to the bright prospects for the industry this year, most lighting companies have turned optimistic--especially in view of the strong start to the first quarter, which is normally a weak season for the lighting industry.
Thanks to the increase in orders beginning in the last quarter of 2013, Taiwan's LED companies chalked up rising sales in January. Lextar was the first to announce good news—an 11% growth in monthly sales in January and revenues for the month of over NT$1.22 billion (around US$40.6 million), up 11% from December and 28% from January 2013. "January is traditionally a weak month," company officials noted, "but this year it was exceptional."
With increasing orders coming in from Europe and Japan, Lextar has invested in R&D to develop new LED lighting products. It introduced new 160 lm/W LED tubes in the last quarter of 2013 and started shipping them to Japan in January, and more new products are scheduled to debut in the second quarter of this year. The company says that it will continue to develop other higher energy-efficient lighting sources to meet the demand from green-conscious consumers worldwide. In addition to orders for LED light sources, Lextar has also received orders for LED module assembly from Turkey and other European countries.
Unity Opto Technology, which celebrated its 20th anniversary in 2013, also has high expectations for this year. During the company's year-end celebration on Dec. 13, Chairman Wu Ching-huei stated that LED lighting would be a thriving industry in 2014. "The company's lighting revenue will double this year," he said, "as our January sales scored a 30% MoM (month on month) growth. "The LED lighting industry is expected to boom this year and many manufacturers will profit, especially suppliers of high-end chips where demand may exceed supply."
To cope with the growing market, Unity Opto has rented a new factory building so that it can expand production this year. Wu is confident of gaining a 20% increase in sales revenue in the first quarter, and anticipates similar performance in the following quarters. He believes that the market boom will benefit not only Unity Opto, but every company in the industry.
Observing the market explosion that started last year, Everlight's chairman, Robert Yeh, called 2013 the first year of the "LED Lighting Era," saying that in the years to come the LED lighting market will be characterized by falling prices and mounting demand. The Everlight Group reported revenues of NT$24.689 billion (US$82.29 million) in 2013, up around 30 %, of which Everlight's production lines contributed NT$24.689 billion (around US$82.2 million) and the group's WOFI factory in Germany contributed NT$4.4 billion (around US$147 million).
Epistar chairman B.J. Lee agreed that 2013 was the first year of the "LED Lighting Era," when sales of LED products for lighting purposes exceeding 500 million units for the first time. Lee expects Epistar, which is the world's largest LED chip maker, to double its sales revenue this year.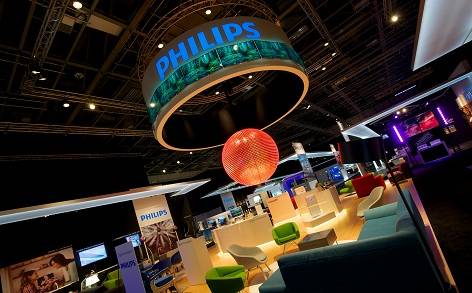 Philips has become Epistar's largest shareholder with the aim of securing a steady supply of upstream components to support its expanding LED lighting business.
The world's top LED epitaxy (MOCVD) manufacturer, Epistar issued US$25 million worth of convertible bonds last August; all of the shares were acquired by Philips, giving it a total of 10.98% of Epistar's shares and making it the company's largest shareholder. Philips' motive was to secure a steady supply of upstream components to support its expanding LED lighting business; the Philips connection also benefits Epistar by guaranteeing it a supply of large and steady orders for LED components.
Formosa Epitaxy Inc. (ForEpi) chairman Chien Feng-ren is also upbeat about 2014, saying that there will be no weak season this year. ForEpi, a major LED chip maker, impressed the industry with its private-placement plan to sell 120 million new shares at NT$19.6 each to China's Sanan Optoelectronics Co. last year, giving the latter a 19.9% share of the company and making it the largest shareholder.
"As global demand for LED raw materials and sapphire substrates is currently strong, and because ForEpi and Sanan together have enough capacity to meet the demand, the two companies are well placed to reduce costs by negotiating prices with clients," commented an industry observer.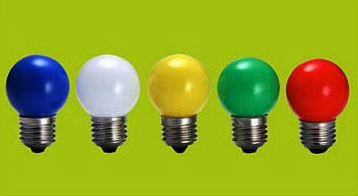 China Electric has introduced several new LED bulb and tube models to meet the green lighting trend.
China Electric, the largest lighting company in Taiwan, has introduced several new LED bulb models and tubes in response to the trend toward green lighting. To secure its leading position in Taiwan, the company is planning to expand its domestic sales network to 3,000 outlets this year.
 Recognizing the bright future of green lighting, the LiteOn Group has established Leotek Electronics as its lighting arm and is targeting a 10% share of the Taiwan market by the end of this year. Despite its tender age, Leotake has already become one of the major local lighting brands in Taiwan; for the future, it plans to focus first on the Greater China market and then expand worldwide.