By MICHELLE HSU

Aussie govt. stops subsidizing car sector 
Australian governmental subsidy is essential to buoy its  automakers. Last December, Australia's Prime Minister Tony Abbott ruled out providing extra governmental assistance to Toyota, after the carmaker flagged "unprecedented pressure" on its ability to continue operation in the country.

Due to high production cost concern, Toyota announced in early February that it will stop manufacturing cars in Australia by the end of 2017, joining Ford and Holden in withdrawing production from this country.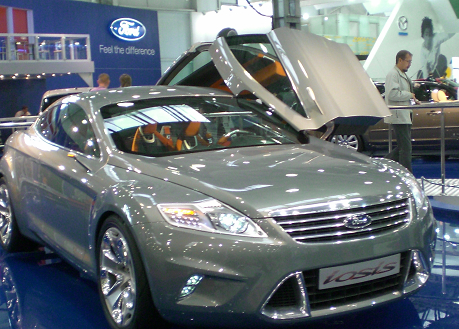 Major carmakers to stop production in Australia.
Some 2,500 Toyota workers will lose their jobs in the country, while the ripple effect will put tens of thousands more jobs at risk. Toyota's withdrawal was not a foregone conclusion, but a consequence of the Coalition Government not being able to convince Holden to stay in Australia.
Toyota started Australian production in 1963, following Ford in 1925 and Holden in 1856. Both Ford and Holden had announced to withdraw from this country. Ford will close its Australian operation in 2016, and Holden in 2017.
Australian Manufacturing Workers Union (AMWU) national secretary Paul Bastian said that Toyota's pullout represents the government's refusal to support investment of automakers in Australia. Meanwhile, the increased competitiveness resulting from current and future free trade agreements makes it "not viable" for automakers to continue making cars in Australia.
"We did everything that we could to transform our business, but the reality is that there are too many factors beyond our control that make it unviable to build cars in Australia," said an executive of Toyota Australia. "Although the company has made profits in the past, our manufacturing operations have kept suffering losses despite our best efforts," he continued.
Canada to expand Automotive Innovation Fund
Canadian Federal Finance Minister Jim Flaherty announced in early February that the Automotive Innovation Fund (AIF), first created in 2008, will be expanded by C$500 million to "create and sustain jobs" in Canada.
"The automotive industry is among Canada's leading employers and exporters and is a key contributor to our economy," he said. "The sector also directly employs more than 115,000 Canadians in Southern Ontario and across Canada from automotive assembly to parts production."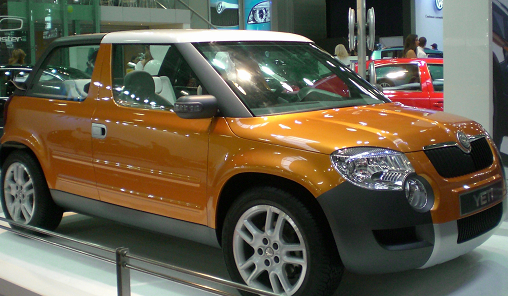 Canada sets new budget to boost development of the automobile industry.
This budget expansion plan was reportedly made in reaction to the Chrysler's lobbying, requesting Ottawa and the Ontario government for assistance to finance its minivan plant in Windsor.
The fund has distributed C$316 million to six automotive assembly and auto parts makers since its inception—public money that has helped support another C$2.3 billion in private sector investment.
The AIF was first created in 2008 to support Canada's environmental agenda in advancing Canadian capabilities in fuel-efficient automotive technologies and greenhouse gas reduction. The Fund demonstrates the government's commitment to implementing Canada's Science and Technology (S&T) Strategy in an automotive context. It also provides an important complement to the government's agenda to support industry competitiveness.
EU develops solar-powered  EV       
Though electric vehicles (EV) is considered a greener solution than traditional gas-fueled vehicles, it has several weaknesses and drawbacks that have prompted the European Union (EU) to engage in Integrated Enabling Technologies for Efficient Electrical Personal Mobility to develop new EV models powered by solar energy.
The project, funded by the European Commission, includes researchers from Siemens in Germany; Mazel in Spain; IFEVS, Polimodel and Fiat in Italy; plus Magnomatics and the University of Sheffield in the UK.
Any EV can run on cleanly-generated electricity if enough of it is available. The difference with solar EV is that it's able to charge battery up to a "practical" level by using its integrated solar cells alone—albeit for a modest range, in sunny southern Europe.
The solar EV under research is a two-seater compact car weighing less than 600 kg (1,323 lb) without its battery pack. It utilizes a kinetic energy recovery system when braking, and is reportedly 30% more aerodynamic than other vehicles of the same dimensions.
Its mono-crystalline solar cells are managed by a self-adapting control system that compensates for shadows falling on part of the photovoltaic panel, or for the malfunctioning of individual cells. The battery can also be charged using mains power if needed, and can even supply excess solar power to the municipal grid, once it's fully-charged.
Indonesia's green car program opens new opportunities for automakers
Indonesia's new tax breaks for eco-friendly cars are intended to make green automobiles more affordable to Indonesian consumers. They should also open up new opportunities for auto-makers in a country that is expected to overtake Thailand as Southeast Asia's biggest car market by 2019. So it is not surprising that many carmakers took the opportunity to show off their greenest models at the 21st Indonesia International Motor Show held in September 2013.
The tax side of the low-cost green car program was spelt out in two regulations issued in May and July, 2013. The tax break cuts between 25% and 100% of the luxury goods tax on locally made cars, as long as they meet fuel efficiency targets. Cars with displacement up to 1,200 cc and with minimum fuel efficiency of 20 km per litre will be completely tax-exempt. The subsidy policy began in late 2013.
Among the carmakers rushing to take advantage of the new program are Japan's Toyota and its subsidiary Daihatsu. At the Jakarta show held last September, they launched their Toyota Agya and Daihatsu Ayla models, which were both designed to qualify for the low-cost green car program. The models come in variants with prices ranging from Rp76m to Rp120m, and are already assembled in Indonesia as part of a joint venture with PT Astra International, a local company.
Malaysia retains duty on imported cars
Duty on imported cars will not be abolished in the near future as it is not a guaranteed mechanism to cut car prices, said the Malaysian International Trade and Industry Ministry in January.
A Malaysian official noted that the country's current fiscal situation, where its fiscal deficit, although reduced from 4% in 2013, is still expected to reach 3.5% of gross domestic product in 2014, precludes the possibility to revise overall excise duties downwards in the short term, although a cut could be made in the future, when and if the fiscal position improves.
It's reported that the Government receives around MYR7 billion (US$2.1 billion ) from auto excise tax, yet it is not imposed at a flat rate of between 65% and 105% on every new vehicle, but is adjusted downward for local content. The effective rate of excise duty can be considerably lower in practice, as all car assemblers operating in the country are involved in value added activities using local content.
The average net excise duties actually paid are said to be between 40% and 50%, the equivalent of the duties payable on autos in Malaysia's competitors, Thailand and Indonesia, and the government has maintained that it will, eventually, keep its election manifesto promise to reduce car prices by up to 30% over the next five years.
Mexico to be top car exporter to USA
With governmental efforts to attract new plants by offering tax exemptions, employee training, and improved transportation network, Mexico is on track to become the United States' No. 1 source of imported cars by the end of 2015 in a manufacturing boom that's turning the auto industry into a bigger source of dollars than money sent home by migrants.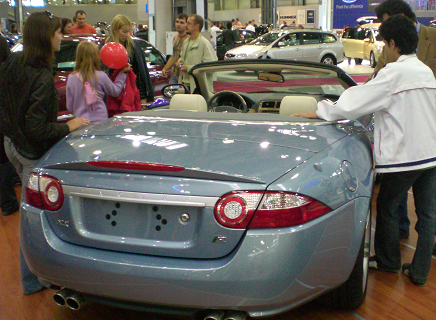 NAFTA creates easy access to the U.S. market by Mexican-made cars.
Official statistics show that the automotive industry has become the primary source of foreign exchanges for Mexico, surpassing oil exports and remittances from immigrants in the United States.
Much of the new production is by Japanese companies drawn by the ability to move parts into and out of Mexico without tariffs. "We have gained momentum throughout the years," Economy Secretary Ildefonso Guajuardo said. "Now Mexico is attracting international attention because it has proven to have quality of production and a friendly investment climate."
The boom is raising hopes that Mexico can create enough new jobs to pull millions out of poverty as northbound migration slows sharply, but critics caution that most of the new car jobs are low-skill and pay too little.
An US$800 million Honda plant that opened earlier this year in the central state of Guanajuato will produce more than 200,000 Fit hatchbacks and compact sport-utility vehicles a year, helping push total Mexican car exports to the U.S. to 1.7 million in 2014, roughly 200,000 more than Japan, consulting firm IHS Automotive says.
"It's a safe bet," said Eduardo Solis, president of the Mexican Automotive Industry Association. "Mexico is now one of the major global players in car manufacturing."
When NAFTA (North America Free Trade Agreement) was signed two decades ago, Mexico produced 6% of the cars built in North America. It now provides 19%. Total Mexican car production has risen 39% from 2007, to nearly 3 million cars a year. The total value of Mexico's car exports surged from US$40 billion to US$70.6 billion over that span.
Manufacturing in Mexico is now cheaper than in many places in China, though the vast majority of the cars and trucks made in North America are still produced in the U.S. for domestic consumption and export to other countries. Many of the vehicles built in Mexico are assembled with parts that are produced in the United States and Canada and cross the border without tariffs under NAFTA.
"There was a realization that there were some structural issues that should be resolved in the auto industry to make it more competitive again. Moving parts, not all of the production, to Mexico was a good way to deal with that," said Christopher Wilson, an expert in U.S.-Mexico economic relations for the Woodrow Wilson International Center for Scholars.
Singapore toughens car purchasing criteria
The Monetary Authority of Singapore (MAS) in 2013 announced stricter auto financing requirements for car purchase. Now, buying a car requires a down payment of 40-50% of the car price in cash, including relevant taxes. In addition, the tenure of the loan has been changed to five years instead of 10. These revisions apply to both new and used cars, but not to motorcycles and commercial vehicles.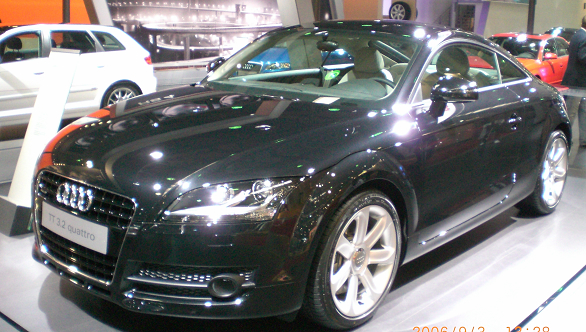 The Monetary Authority of Singapore (MAS) in 2013 announced stricter financing requirements for car purchase.
The MAS said its motor vehicle loan restrictions are meant "to encourage financial prudence of car buyers" so that people don't end up over-extending themselves, but some feel that there are greater societal and commercial effects resulting from this. A larger initial cash output might also lead to people buying a smaller car instead of a bigger car that the same down payment amount could fetch previously. That would mean seeing an increase of small cars in the city and making exotic cars more exotic than before.
Coupled with other measures announced earlier such as the Carbon-based Emissions Vehicle Scheme (CEVS) and the tiered tax rate for passenger cars, it makes car ownership even tougher for average people in Singapore.
U.S. pleas to crack down auto parts price-fixing
The US Department of Justice has scored its latest guilty plea in efforts to crack down on auto parts price-fixing as the regulator announces that Japan-based Bridgestone Corp has agreed to plead guilty and pay a fine.
Bridgestone in mid-February agreed to pay US$425 million in fines for its alleged role in conspiring to fix anti-vibration rubber car parts that were sold in the US to companies including Toyota and Nissan. Bridgestone is the 26th company to plead guilty to price-fixing or bid-rigging in the DOJ's case; more than US$2 billion in fines have been sanctioned against the firms. The latest fine was levied against Bridgestone partially for the company's failure to plead guilty to the rubber parts price manipulation at the same time of its 2011 guilty plea to marine hose price-fixing, the DOJ said.
The plea agreement, which is still subject to approval in Ohio federal court, covers Tokyo-based Bridgestone's participation in an eight-year plot to rig bids and set prices on anti-vibration rubber parts sold to a number of car makers, including Toyota Motor Corp., Nissan Motor Corp., Isuzu Motors Ltd. and others.