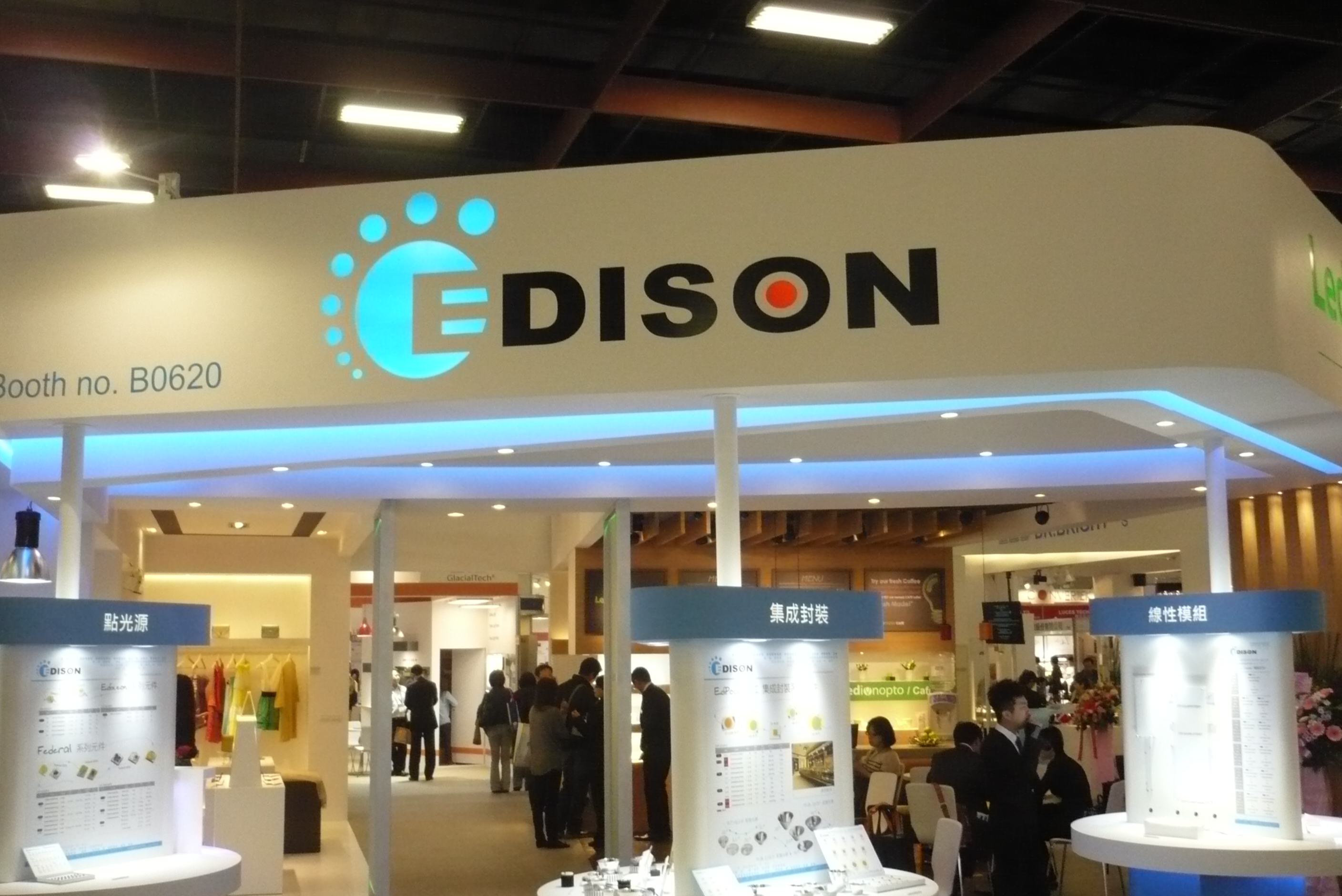 Edison aims for NT$10 billion in annual revenue in three years.
LED packager Edison Opto Corp. aims to increase its annual revenue to the NT$10 billion (US$333 million) range in three years and boost market value of company shares to NT$10 billion as mid-term goal, in addition to considering more acquisitions.
The company saw its revenue for the first two months of this year rise 51.96% year on year, leading industry peers on the island. Company executives point out the company's production has ramped up to 70-75% capacity into this month and will stay above 80% capacity in the high season.
They say the company's LED commercial lighting sales continue to grow and customers now request lead time to be cut to 1 to 1.5 months when prices are declining.
The company's executives point out that although the high season for commercial lighting market usually falls during the second and third quarters, demand is surging thanks to price declines. Last year, prices of high-power LED commercial lighting dropped around 50% while prices of mid-low power lighting sank deeper. They say pressure from price downtrend remains this year but will also help further boost demand.
The company was profitable last year and has been since 2010, when it went public on Taiwan's over-the-counter market. The company's 2013 loss was mainly caused by the inclusion of loss from investment in LumenMax Optoelectronics Co., Ltd., which reported asset loss in 2013.
Edison expects operations to swing to profitability this year after almost a year of adjustments, which have boosted the company's output of mid-low power LED packages to 450 million units a month from 100 million units. Its output of high-power COB LEDs and LED modules has each reached six million units and 500-800 million units.
Over 90% of the company's LEDs are for lighting applications, with modules projected to rise to generate 30% of the company's sales from lighting products this year from 25%.
In light of higher capacity, industry executives feel Edison can deal with orders from international lighting heavyweights and estimate the company's revenue for this year to rise at least 30% from last year, to NT$4-5 billion (US$133.3-166.6 million). (KL)