Sales of new cars in China, which replaced the United States to become the world's largest automobile market for several years, are forecast to continue to increase by at least 10% in 2014, with booming demand for quality auto parts expected to benefit some Taiwanese auto-parts makers who now supply the top-10 Chinese automakers, according to local industry sources.

In conjunction with double-digit new-car sales growth, car ownership volume in China has risen to more than 100 million units in 2013,  creating economy of scale for the replacement-parts aftermarket (AM) in the nation. Some major Taiwanese companies already with global competitiveness in AM auto-parts business are expected to also enjoy rapid business advancement in the booming market.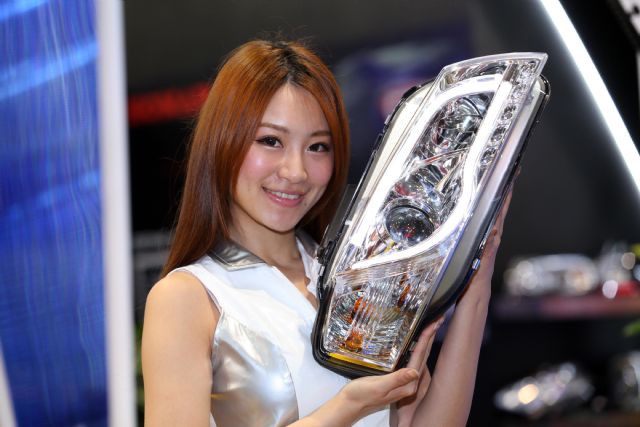 The booming Chinese automobile market is expected to benefit many Taiwanese OE auto-parts suppliers.
New-car Sales in China
New-car sales in China surged 13.9% to 21.98 million vehicles last year, including passenger vehicle sales up 15.7% year-on-year (YoY) to 17.93 million units, as a recovery in Japanese brands offset the impact of slowing economic growth, according to China Association of Automobile Manufacturers (CAAM). In February, some 1.6 million new cars were licensed in China, a 17.8% YoY increase; while in the first two months the cumulative volume was 3.75 million units, a 10.7% YoY growth.
China's huge auto market is critical for foreign companies, which look to its vast potential to take up the slack from flagging sales in Europe, where French car sales hit a 15-year low in 2013 and German car sales also fell. In the United States, total auto sales rose 7.6% to 15.6 million vehicles in 2013, according to Autodata, their best annual performance in years.
Most industry experts forecast total new-car sales in China will increase 10% this year; while government policy to require automakers achieve higher local-content rate is also expected to benefit Taiwanese auto-parts makers supplying Chinese automakers on an original equipment (OE) basis.
CAAM's analysis shows that in the first two months this year, the top-10 Chinese automobile groups together accounted for more than 90%, or about 3.41 million units, of the overall new-car sales in China, while their average YoY sales growth was 14.3%, 3.6 percentage points higher than the overall market.
Major institutional investors say that under the snowballing effect in the Chinese automobile market, auto-parts makers who are supplying the the top-10 carmakers are expected to be the biggest beneficiaries.
Tong Yang Industrial Co., Ltd. is a good example. The maker operates 17 auto-parts production bases in China, most of which were established with top-10 Chinese automakers; and the company is also a major global maker of AM plastic body-parts, such as front and rear bumpers.
Hiroca Holdings Ltd., an OE supplier of interior and exterior decorative trims for automotive applications, is also expected to enjoy smooth business growth in China. Currently, parts shipments to the top-10 Chinese automakers now account for more than 70% of its revenue, with orders coming from new buyers as Changan Ford, Changan PSA etc.
Other Taiwanese auto-parts OE suppliers to major Chinese automakers include Ta Yih Industrial Co. (auto lamp), Tung Thih Electronic Co., Ltd. (TTE, automotive electronics), Kian Shen Corp. (vehicle frame), E-Lead Electronic Co., Ltd. (in-car infotainment) etc.