Delta Electronics Inc. of Taiwan, a major maker of power supply products that has been aggressively developing new-energy businesses, recently announced having concluded an agreement with Mitsubishi Heavy Industries, Ltd. (MHI) of Japan to acquire the partner's business assets, including machinery, in lithium-ion (Li-ion) rechargeable batteries.

MHI will shift its management resources into operations in energy storage system (ESS) products employing Li-ion rechargeable batteries to Delta, as result, and, according to recent Japanese media reports, plans to withdraw from the Li-ion business, in which MHI had invested about 10 billion Japanese yen in 2010, and sell it to a Taiwanese enterprise.

Delta offers a diverse lineup of electronic products, including power and thermal management solutions, and as an enterprise of global scale with approximately 200 facilities worldwide including production, sales and R&D functions.

Industry sources said that Delta made the decision to purchase MHI's related technologies and equipment because of its strong willingness in developing ESS products, especially automotive-application Li-ion batteries. Local sources added that MHI had tied up with battery maker GS Yuasa in the joint development of electric vehicle (EV) Li-ion batteries, with the equipment sold to Delta to serve as production lines for making high-power Li-ion power cells.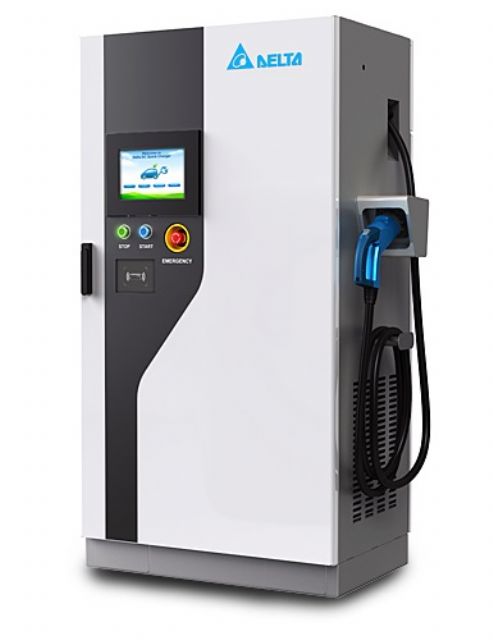 Delta has been aggressively developing EV-related businesses, including the EV rapid charger.
Delta said that MHI will help it develop Li-ion business in both production and sales, while further cooperation details are being planned. In April, Delta's board resolved to kick off constructing its Taoyuan No. 5 factory for NT$1.1 billion (US$36.7 million), to locate the equipment acquired from MHI.
The company recently also announced disposing the shareholdings in DynaPack Co., a local Li-ion battery maker, showing its policy-direction change to finding a Japanese partner.
MHI claimed that its Li-ion rechargeable batteries products are lightweight, compact and highly reliable. Leveraging the new agreement, MHI and Delta also plan to join forces in pursuing further development of the Li-ion rechargeable battery business, including ESS products. At the same time, the Japanese company said, MHI will continue to work toward the realization of an ever more energy-efficient, low-carbon society through expanded adoption of stationary, large-capacity ESS, electric buses, etc.