Taiwan-based Innolux Corp., the largest maker of thin film transistor-liquid crystal display (TFT-LCD) panels on the island, passed former market leaders Japan Display and Sharp, to become the leading automotive TFT-LCD panel supplier in 2013, according to the NPD DisplaySearch Automotive Displays Report.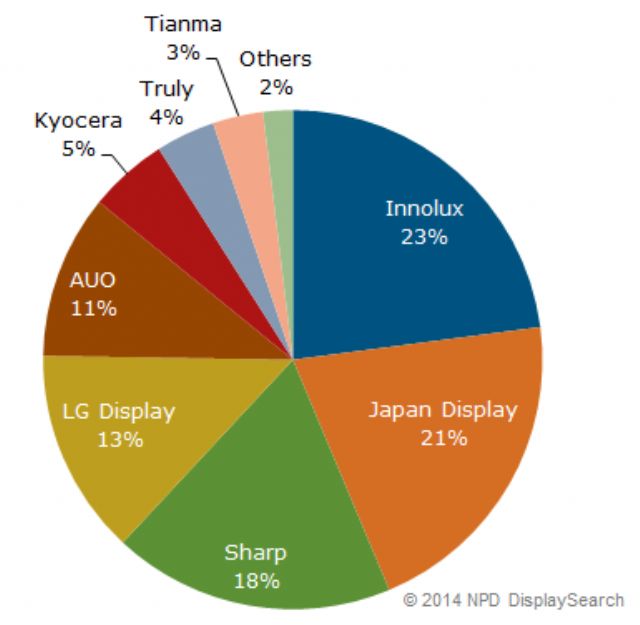 2013 Automotive TFT LCD Manufacturer Shipment Share (Source: NPD DisplaySearch Automotive Displays Report)
Innolux grabbed a 23% share of the automotive TFT-LCD market in 2013, followed by Japan Display (21%) and Sharp (18%).
"Like the more mature PC and TV panels, the automotive TFT-LCD panel has evolved from a customized item to a commodity that is easier to mass produce, and Taiwan TFT LCD makers now have the edge in pricing and production capacity," said Hiroshi Hayase, vice president of small/medium displays for NPD DisplaySearch. "Taiwan is also a leading supplier to the growing Chinese automotive market, which has helped Innolux Corp grow."
As electric and hybrid vehicles rise in popularity and on-screen navigation becomes standard on more new cars, the demand for multifunctional automotive TFT-LCD monitors continues to grow. Total automotive TFT LCD shipments have nearly tripled in volume over the past five years, NPD DisplaySearch said. Demand for automotive TFT -LCD screens is forecast to exceed 100 million units by 2017.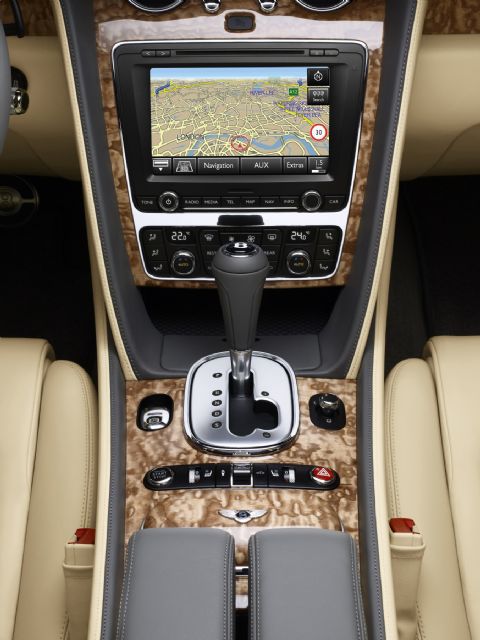 On-screen navigation becomes standard on more new cars. (photo from Bently)
"Until last year, Japanese makers led the automotive TFT LCD market because of the quality and reliability of their automotive display products. However, stronger demand for standardization of automotive TFT LCD panels from multiple suppliers, along with the desire to lower costs, helped TFT LCD panel manufacturers in Taiwan and Korea increase automotive display shipments after 2011.One of the reasons for Innolux Corp's fast growth is the automotive aftermarket in China, where navigation systems and other automobile displays are installed after a car is sold and traded," Hayase noted.