Trying to find ways out of thinning profitability and declining popularity as well as intense competition in the traditional personal computer (PC) market, some major EMS (electronics manufacturing services) providers in Taiwan have achieved initial success in medical-device manufacturing.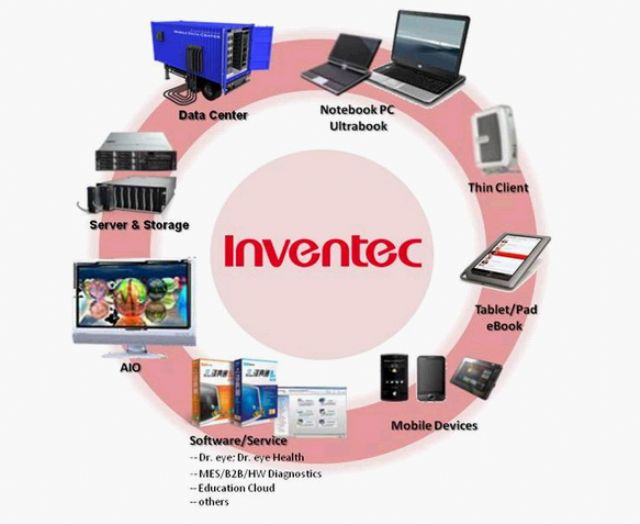 Inventec's major business scope. (corporate website)
Inventec Corp., a major contract notebook PC assembler in Taiwan, for example, reportedly has ventured into the medical-device business by contract assembling blood-pressure and body-fat gauges, also confirming to widen   business scope to its corporate map at this year's shareholder meeting, including medical-device distribution.
Industry sources said that Inventec's subsidiary Inventec Appliances Corp. this year won a new order to assemble blood-pressure and body-fat gauges, and has begun small-batch shipments. Inventec has decided to introduce these contract-supplied medical devices to the domestic market, but is still evaluating whether to sell under own-brand or the customer's nameplate.
In 2014, Inventec's shipments of notebook PCs are expected to decrease from the previous year's, but that of 3S (server, smart handheld, and solar) products are expected to enjoy increase, especially smartphones. Currently, Inventec is one of the contract suppliers of Xiaomi's miPad tablet PCs.
D.S. Ho, Inventec's president, pointed out that his company's shipments of smart handheld and Smart Home peripheral products totaled about 30 million sets in 2013, and the annual volume is expected to rise to some 35 million to 40 million in 2014. The company, however, has raised such shipment goal by 12% to 14%, to 40 million to 45 million sets.
More and more local PC contract assemblers are aggressively trying to transform, due to fierce competition from Chinese counterparts.
Wistron Corp., for example, added medical device-related businesses to its operations at its 2013 shareholder meeting. Simon Lin, Wistron's chairman, said previously that his company plans to venture into non-invasive medical-device fields and set up a new business division, of which nothing has been publicized to date.
Wistron has also ventured into electronics waste recycling business, having supplied recycled plastic to Acer and Dell to make one-piece computer housing.
Pegatron Corp., another major EMS provider in Taiwan, has invested in PEGAVISION, its own branded line of contact lens, with initial success.