Thanks to hot sales of its Mi 3 and Redmi smartphone models, as well as the imminent launch of the Mi Pad tablet PC, Chinese handheld device maker Xiaomi reportedly placed rush orders with Taiwanese touch-panel suppliers as AU Optronics Corp. (AUO) and Wintek Corp.

Industry sources pointed out that Xiaomi shipped about 18.7 million smartphones in 2013, and the annual volume is expected to grow several folds this year, in conjunction with increasing sales in 10 new markets such as Malaysia, India, Indonesia, Russia, Turkey, Brazil, Mexico etc.  Xiaomi originally forecasted to ship about 40 million smartphones in 2014, but has already adjusted up the volume goal to 60 million due to its first-quarter shipments having already outstripped 10 million units.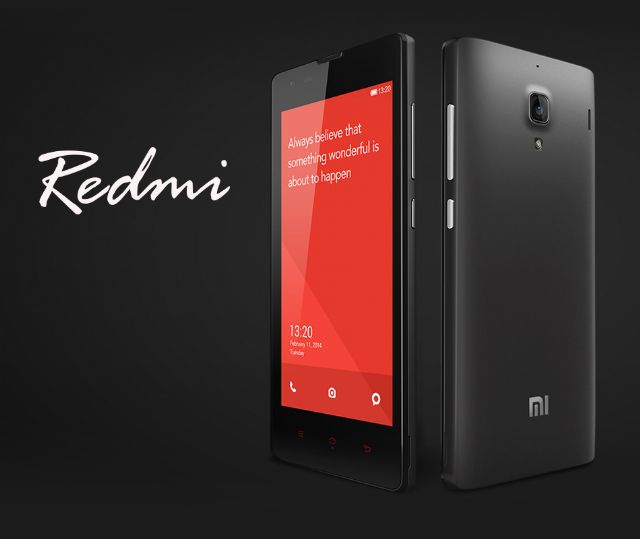 The Redmi smartphone pushed by Xiaomi. (photo from company website)
The Redmi smartphone, priced at only 699 renminbi (RMB, or Chinese yuan) in China, has been enjoying hot sales; while Xiaomi has also pushed its Redmi Note this year. AUO, the second-largest maker of thin film transistor-liquid crystal display (TFT-LCD) panels in Taiwan, is a major panel supplier for Redmi smartphone models, supplying 4.7- and 5.5-inch touch panels to the Redmi smartphones and Redmi Note tablets, respectively.
Industry insiders said that Xiaomi has placed rush orders with AUO, driving AUO's L5C panel factory in Central Taiwan Science Park (CTSP) to full-capacity production.
Another Taiwanese small- and medium-sized panels supplier Wintek is Xiaomi's major supplier, delivering OGS (One Glass Solution) touch panels for Mi 3, Xiaomi 2S smartphones. The touch panels on Redmi smartphones were supplied mainly by Chinese company Shenzhen O-film Tech Co., Ltd., but from this year Wintek has tied up with Young Fast Optoelectronics Co., Ltd., which supplies small to medium-sized touch panel sensor (TPS) products, to equip Redmi phones. Industry sources said that Xiaomi forecasts Redmi shipments in June to outstrip one million units.