After achieving initial success in 4K2K, or UHD (Ultra High Definition), TV panels, Innolux Display Corp., a major maker of thin film transistor-liquid crystal display (TFT-LCD) panels in Taiwan, recently announced plans to launch custom-made 98-inch TV panels for the high-end market.

Some institutional investors say that Innolux has completed preparations for production techniques and equipment for the 98-inch TV panels, and will launch related products in the first half of 2015, with the build-to-order mode to be adopted.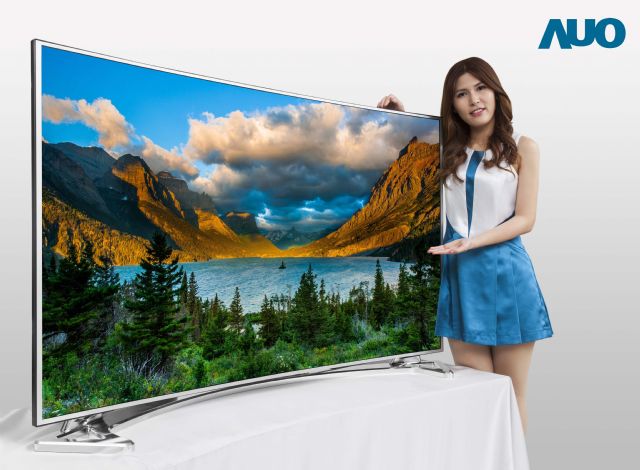 A 4K2K TV panel. (photo from AUO)
Following South Korean rivals Samsung and LGD, Innolux has begun shipping its 85-inch 4K2K TV panels to different TV vendors in China and Japan in the second quarter, and such high-end panel models are expected to further upgrade the company's profitability.
To meet increasing demand generated by the 2014 FIFA World Cup, Innolux has advanced completion of related inventory and sales work. A senior manager said there has been strong demand for 4K2K TV panels during the past few months, especially from soccer-fever regions such as South America, Europe, and China, and that consumers in America and China prefer larger-than-50-inch 4K2K TVs, while those in Europe about 40-inch ones.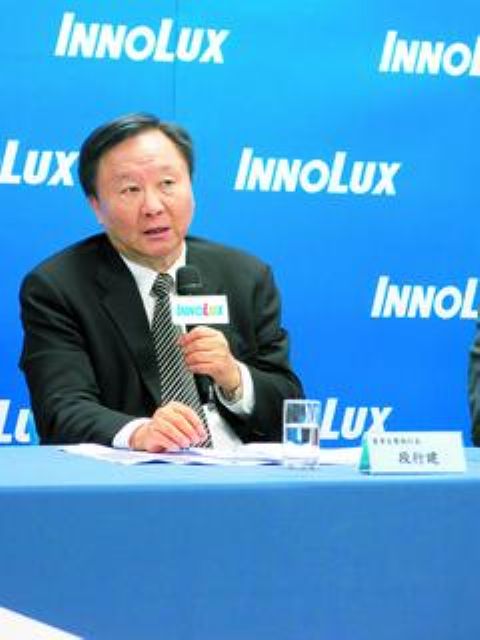 Innolux chairman Duan Xingjian. (photo from UDN)
Innolux is scheduled to soon hold a shareholders meeting, at which company chairman Duan Xingjian will update investors on operational results, efforts in new product development, and successful product-differentiating strategies.
Duan plans to say that in 2014 Innlux will put more effort on developing more higher-end products with high technical threshold, further strengthening market and customer strategies, capacity planning and expansion, and upgrading quality control, so as to further leverage the company's strong competitiveness achieved by its vertically integrated manufacturing and capability in providing total solutions to customers.
A major TV panel supplier in China Innolux plans to consolidate its lead in the important market, and has been aggressively pushing large-size 4K2K products. The company has caught up with Korean counterparts Samsung and LGD to push 85-inch 4K2K TV panels, making it the world's third such supplier.
According to statistic compiled by some market research firms, more than 10,000 units of around-85-inch TVs were sold worldwide in 2013, and the annual volume is expected to hit  60,000 to 70,000 this year, and as many as  120,000 in 2015.