Suspension parts, control arms etc.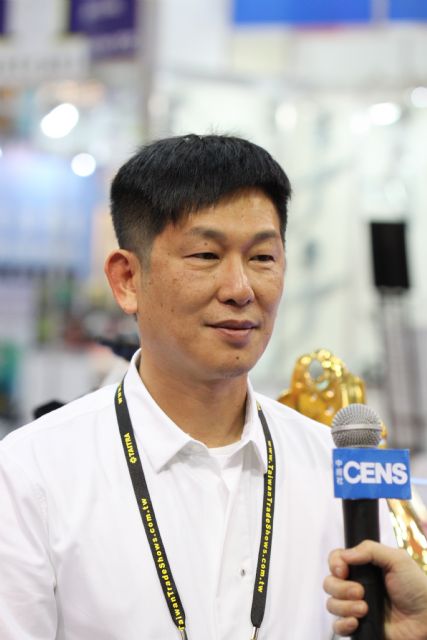 Shih Hsiang's president Kevin Chou.
Shih Hsiang Auto Parts Co., Ltd. of Taiwan, which claims to be the world's largest and most comprehensive supplier of aftermarket (AM) suspension and steering parts, announced an ambitious goal at 2014 Taipei AMPA: achievement of the industry's fastest product delivery, with immediate shipment upon receipt of an order--within three years!
Kevin Chou, Shih Hsiang's president, also announced two new projects which, he believes, will further cement the company's position as a major global player.
The company plans first to invest US$7 million to US$8 million in brand-new fully-automated production lines at its factories in Taiwan and China. The investment project, which is to be carried out over the next three years, will expand the firm's overall production capacity by 30%. Currently, Shih Hsiang's monthly production capacity on both sides of the Taiwan Strait (it employs 230 workers in its Taiwan factory and another 260 in its Shanghai plant) is about 350,000 control arms.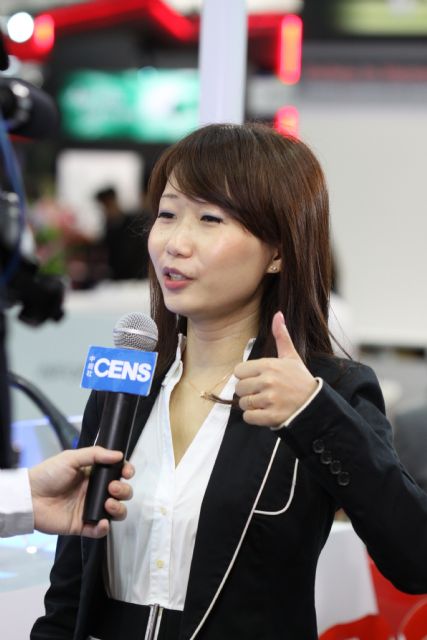 The control-arm maker's sales manager, Joanne Chien
In addition, Chou added, Shih Hsiang will soon begin evaluating the feasibility of setting up another big, modern logistics center. Due to the small-batch, large-variety demand in the AM auto-parts business, maintaining a proper level of inventory of both finished and semi-finished items is a core factor in prompt delivery, customer satisfaction, and competitiveness.
Shih Hsiang inaugurated a huge modern logistics center adjacent its factory in central Taiwan in 2012 to house materials, key components, semi-finished, and finished items, and has acquired another plot of land next door in preparation for the planned new expansion.
According to Chou, the stocking of ample amounts of semi-finished products enables immediate assembly, reducing lead time while saving on cost and storage space. The new logistics center will allow the shortening of the company's average delivery time to less than 30 days, from about 60 days now. Within three years, if all goes to plan, the company will be able to ship orders immediately after receiving them!
Since its inception in 1978, Shih Hsiang has made constant and intensive investments in product development, and can now supply more than 3,000 control arm models for almost all popular Japanese, European, and American cars. The company is already widely recognized as the world's largest and most-comprehensive supplier of AM control arms for American cars, and is now aiming to broaden its lineup in the European- and Japanese-car segments as well. Shih Hsiang develops an average of 120 new items per year and invests US$2.3 million to US$2.9 million in R&D annually.