Prices have been rising since late June for thin film transistor-liquid crystal display (TFT-LCD) panels, which is expected to continue into the third quarter and upgrade panel suppliers' profitability as result, according to industry sources.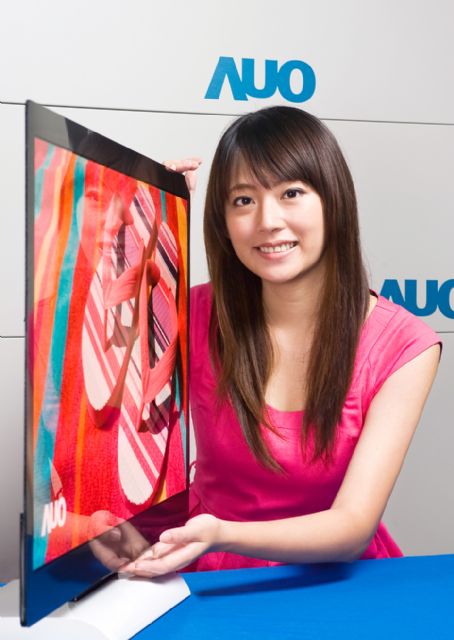 A 32-inch TV panel produced by AUO. (photo from the company)
Among all product categories and sizes, notebook PC and under-42-inch TV panels enjoy the highest price-hike rate, including a US$3-plus hike for 32-inch TV panels in July.
Duan Xingjian, chairman of Taiwan's largest TFT-LCD panel maker Innolux Display Corp., said at his company's previous shareholder meeting that the worst time for the flat panel display (FPD) industry has gone, and the business is expected to enjoy clear gains in the second half of the year. The panel-price quotes for the second-half of June related by NPD DisplaySearch also echo Duan's forecast. The market research firm pointed out in its recent reports that currently supplies of notebook PC, monitor and TV panels are still in tension, especially full-series notebook PC panels. Panels in sizes from 13.3- to 17.3-inch for notebook PC applications have all gone up by 1% to 2% in July.
NPD DisplaySearch attributes the panel price hikes to the recovering demand for both business and consumer notebook PCs especially in Asia Pacific, Japan and Europe. However, part of the production capacity of most of panel suppliers' fifth-generation (5G) panel plants supplying notebook PC panels is divided to supply smartphone- and industrial-application panel products. Under supply tension conditions, the research firm said, the panel prices began to rebound recently.
On the other hand, the current problem of supply shortage of sub-42-inch TV panels seems can not be easily solved, especially that 32-inch panel prices will continue to hike in July.
Monitor-panel prices continued to surge by 1% in June, due mainly to capacity tension at makers' 5G and 6G factories (makers use 6G factories mainly for turning out TV panels). So, the supply tension can be seen in all monitor panel sizes. Industry sources forecast that strong demand from business monitors and from the big Chinese market are expected to further drive up the price tags.
Industry sources said that both Innolux and AU Optronics Corp. (AUO), the second-largest panel supplier in Taiwan, are still focusing on major product categories of TV, monitor, and notebook PC panels; and the two companies are expected to enjoy significant profit gains in the third quarter in conjunction with continued price hikes in all major product lines.