The board of Taiwan's Yulon Nissan Motor Co., a joint venture between the local Yulon Group and Japanese automaker Nissan that serves as the local agent for Nissan and Infiniti cars, recently resolved to distribute a cash dividend of NT$19.47 (US$0.65) per share for operation in 2013.

Yulon Group chairman Kenneth Yen said that he hopes Yulon Nissan will do even better this year and that the next dividend will be even higher. Institutional investors reported that the company's earnings in the second quarter were expected to be better than a year earlier.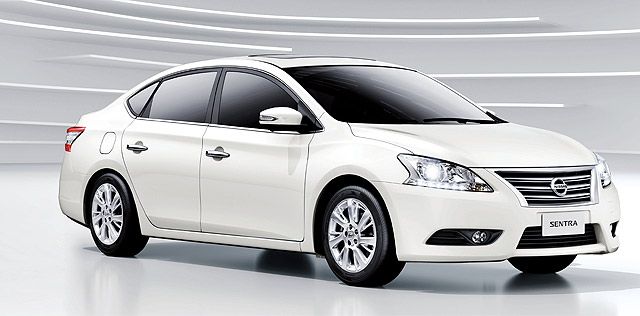 The locally assembled Nissan Super Sentra, Yulon Nissan's major revenue maker. (photo from company website)
New-car sales in both Taiwan and China are continuing their upward trend, which is good news for Yulon because of its investments on the other side of the Taiwan Strait. In 2013, Yulon Nissan's reinvested Chinese affiliate Dongfeng Nissan sold about 920,000 new cars in China, the world's largest automobile market, and the figure is expected to rise to some 1.1 million units this year.
Other domestic auto vendors are also being generous with their shareholders. For instance the Hotai Motor Co., the local agent for Toyota and Lexus cars and the long-term No. 1 auto dealer in Taiwan, recently announced a plan to distribute cash dividends of NT$12.6 (US$0.42) per share for its 2013 results.
Yulon Nissan registered net earnings per share (EPS) of NT$24.33 (US$0.81) in 2013. Net EPS for the first quarter of 2014, however, were down from NT$4.27 (US$0.14) a year earlier to NT$3.99 (US$0.13). The company attributes this weakening to lower profitability resulting from currency-exchange changes and pricing strategy.
Tsai Wen-rong, Yulon Nissan's president, pointed out that his company's new-car sales this year have been going well, and the company is targeting a market share of 13% at the end of the year. With the scheduled introduction of another major new-car model in mid-2015, the firm is boosting its market-share target for next year to 15%.