Driven by rising demand from consumers in the U.S. and Europe, both of the major bicycle manufacturers in Taiwan posted double-digit growths in June revenues.

Giant Manufacturing Co., Ltd., reportedly the world's largest maker of bicycles, registered revenue of NT$4.73 billion (US$157.6 million) in June, up 11.2%  year-on-year (YoY), with cumulative revenue of NT$29.33 billion for the first half (H1) of the year, up 7.9% YoY, and is set to challenge annual revenue of NT$60 billion (US$2 billion) this year without major setbacks.

Giant spokesman Hsu Li-chung said all of the maker's global subsidiaries saw sales growths in H1, including those in China, Europe, the U.S. and Japan, with record quarterly earnings achieved in H1, continual sales growth in Q2, a traditional off season.

Besides continuing capacity expansion to meet strong demand, Giant recently launched the "LIV" brand specifically for female riders.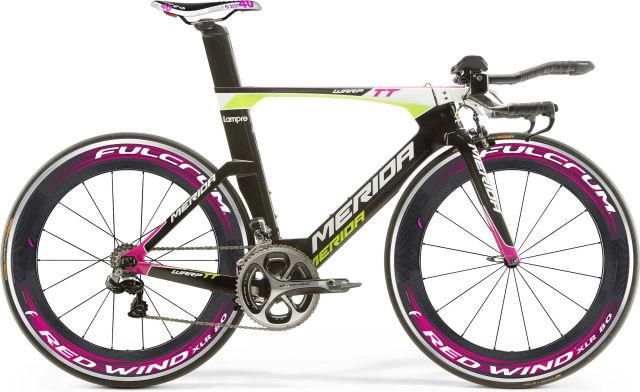 A high-end street racer made by Merida.
Merida Industry Co., Ltd. had revenue of NT$2.61 billion (US$87 million) in June, up 26.7% YoY, with cumulative H1 revenue of NT$12.43 billion (US$414.4 million), a 12.67% YoY increase. William Jeng, spokesman and senior vice president of Merida, pointed out that his company shipped about 1.15 million bikes in H1, up 1.13% YoY only, contrasting the much higher  revenue growth rate to show Merida's successful strategy to upgrade product added-value.
Merida also began more aggressively sponsoring international cycling race teams, with such branding activities driving significant sales growths of its road bikes.
The H1 sales of Merida bikes enjoyed 25% and 26% YoY increases in Europe and North America, respectively, with strong demand for higher-end bikes also pushing Merida's Taiwanese factory's revenue to exceed 20% YoY to NT$6.94 billion (US$231.4 million).
Caption: A high-end road race bike made by Merida. (photo from the Internet)