The Taiwan Textile Research Institute (TTRI), a textile technology R&D body on the island, recently showcased an innovative weather-proof bicycle energy pack enabled by its fully-foldable fabric ultra-capacitor technology, the winner of the 2011 R&D 100 Awards presented by the prestigious American magazine R&D.

The weather-proof bike energy pack is a typical bag of light, thin (sub-0.1cm), fully foldable fabric that uses conductive fiber as substrate. It differs widely from conventional cylindrical ultra-capacitors and is more versatile due to its wide thermo-range of -200C and 800C, making it suitable for use in even drastic climate change. According to the TTRI, the new product is protected by over 10 patents in the U.S., Taiwan and Japan.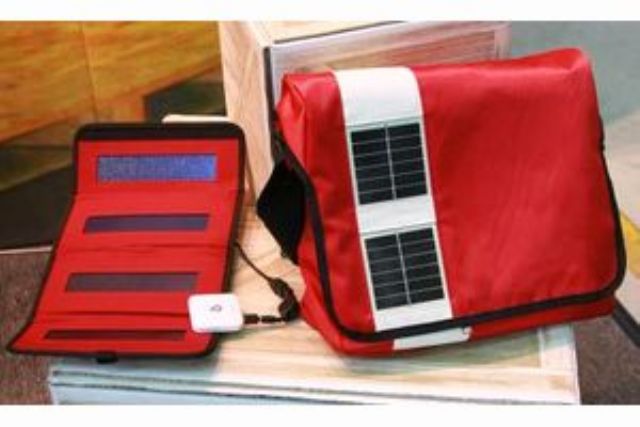 The fully-foldable fabric ultra-capacitor with solar-power is a practical, mobile-energy substitute for recharging cellphones and flashlights. (photo from TTRI)
The TTRI claims that the bike energy pack can be integrated with LED and/or wireless charging modules, and is customizable as per style, color and pattern, hence being a high-tech, eco-friendly, safe, versatile mobile energy product.
The weather-proof energy pack has two power inputs, including AC to DC 5V, and power supplied from the bicycle generator hub. The power stored in the pack will be transferred from DC to AC current through a wireless transmitting device and converted to DC 5V current for charging cellphones or other 3C (computer, communication, and consumer electronics) products through the micro USB plug.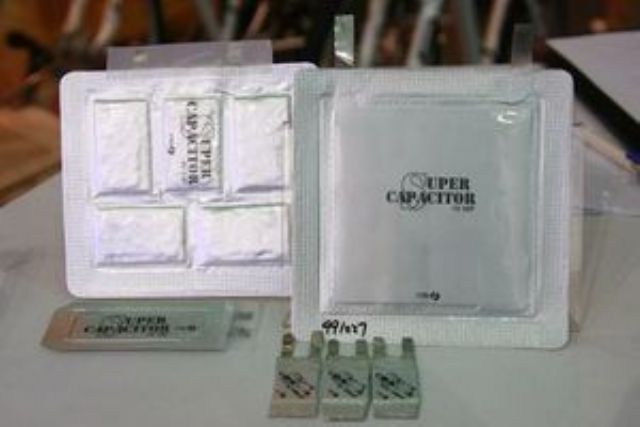 TTRI-developed ultra-capacitor is sub-0.1 cm thick. (photo from TTRI)
TTRI is confident that the new product, which it has been promoting since its debut a few years ago, will help Taiwan's textile manufacturers create startups through cooperation with companies in different industries.