The Taiwan Bicycle Exporters' Association (TBEA) recently said that weaker demand from the European Union (EU), the U.S. and China sapped Taiwan's assembled-bicycle exports in the first half (H1) of the year by 7.87% year-on-year (YoY), to about 1.74 million units, with the export value also plunging 2.51% YoY, to US$759 million.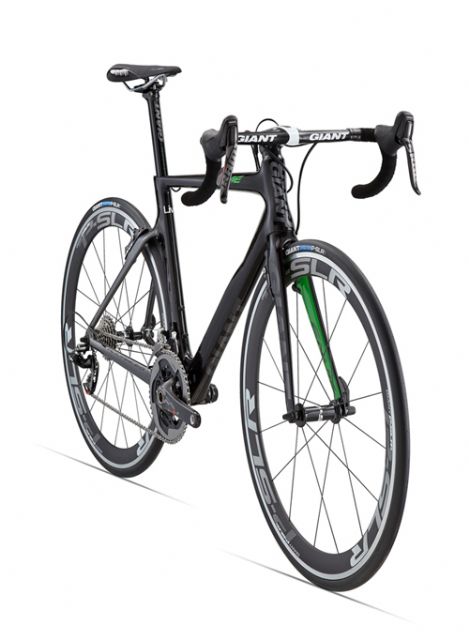 Taiwan is a major hub of high-end bicycles and parts production and export.
However, the association stressed, the average selling prices (ASP) of Taiwan-made assembled bicycles continued to climb, from US$412.7 in the same period of 2013 to US$436.7, a 5.8% YoY increase, to which the  TEBA attributes upgraded product design and innovation capabilities of Taiwanese makers.
The exports of Taiwan-made bicycle parts in H1 increased 8.97% YoY to US$477 million.
The EU continued to be the most important market for bike exports from Taiwan in H1, by absorbing 53.9% or about 930,000 units of the total, versus 18.9% or about 320,000 units exported to North America.
In H1, Taiwan's bike exports to the EU and North America declined 7% and 3% YoY, respectively, with that to China also down modestly. The TBEA said that the island's bicycle industry shows the snowball effect whereby the big get bigger and vice versa.
A major assembled-bike exporter in Taiwan says that smog in big cities in China is impacting cycling activities, to sap sales of mainly sports and recreational bicycles, a trend exacerbated by the governmental drive against luxury consumption to also depress sales of  high-end bikes.
However, exports of higher-end bicycles by Merida Industry Co., Ltd., another major bike vendor in Taiwan, were unaffected in H1. The company's exports to North America saw an over-26% growth during the period, to the EU more than 25%, and to China more than 8%. Driven by 10%-plus increase in export ASP, Merida's group revenue rose 12.67% YoY in H1.
Merida's Taiwanese factory focuses on production of higher-end bikes for exports, with exports of 469,000 units in H1, a 5.1% YoY growth, leading to a 20.9% YoY revenue growth for the factory to NT$6.94 billion (US$231.4 million).
Industry sources say Merida's export growth is due to its successful refocus on high-end bike products.
Taiwan's Assembled-bike and Parts Exports



2013 H1

2014 H1

YoY

Assembled-bike Export Volume

1.89 million

1.74 million

-7.87%

Assembled-bike Export Value

US$778 million

US$759 million

-2.51%

Assembled-bike Export ASP

US$412.72

US$436.74

+5.82%

Bike-parts Export Value

US$438 million

US$477 million

+8.97%

Source: TBEA

Caption: Taiwan is a major hub of high-end bicycles and parts production and export.