The Development Center for Biotechnology (DCB) of Taiwan, an R&D biotechnology body on the island, said that the Japan Pharmaceutical Manufacturers Association (JPMA) led a delegation to Taiwan to attend  Bio Taiwan 2014, held July 23-27, for technical transfer of three new-drug development projects to the island.

BioTaiwan 2014 is a "5-in-1" package including BioBusiness Asia, Exhibition, Cross-strait Conference on Greater China BioPharm Opportunity, company presentations, one-on-one partnering and conferences as well as  plenary luncheons. For BioTaiwan 2014, the show organizer Taiwan External Trade Development Council (TAITRA) looked for for more globalized, international participants and invited more delegations from the U.S., Australia, Japan, south Korea, New Zealand and China.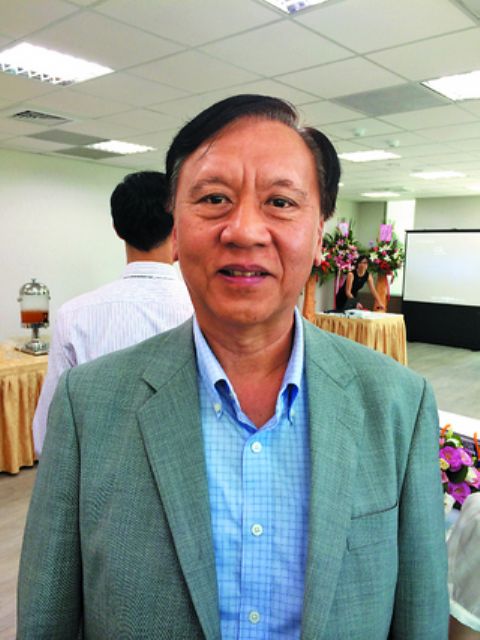 J.L. Wang, CEO of Taiwan's DCB. (photo from UDN)
Johnsee Lee, chairman of the DCB, said this year's Bio Taiwan saw a big turnout of  hundreds of exhibitors using about 1,000 booths, with over 600 business-matchmaking talks held to make the five-day event (July 23-27) an annual, major activity in Asia Pacific's biotechnology industry.
J.L. Wang, DCB's CEO, said that JPMA is a voluntary association comprising 72 research-oriented pharmaceutical companies (as of April 2014). JPMA, celebrating its 45th anniversary in 2013, has played a part to advance global healthcare through development of innovative ethical drugs, facilitating sound development of the pharmaceutical industry through proactively establishing policies and recommendations in response to globalization and enhancing public understanding of pharmaceuticals.
With an eye on the pharmaceutical market in Asia, JPMA plans to tie up with Asia Pacific nations to form a biotechnology and pharmaceutical alliance to compete with big international players in the U.S. and Europe.
Wang said that JPMA knows about the government-sponsored National Research Program for Biopharmaceuticals (NRPB) in Taiwan that focuses on new-drug development for cardio-vascular diseases, hence its seeking technical-transfer of three new products from Japanese drug makers. The new-drug Taiwan-Japan tie-up is the first of its kind in the biopharmaceutical industry, Wang said. JPMA led a delegation of eight Japanese pharmaceutical companies to Taiwan last year, Wang said, and the association helped local companies participate in the Asia Partnership Conference of Pharmaceutical Associations (
APAC
).
Bio Taiwan 2014 saw representatives from more than 10 Japanese pharmaceutical companies, including Takeda, Chugai, Eisai, Dainippon Sumitomo, Asahikasei etc. in the JPMA delegation.