By MICHELLE HSU

The rapid growth of new-energy vehicle applications in China has attracted Taiwanese investors from related industries to set up factories in industrial development zones in Fujian Province, China's nearest province to Taiwan.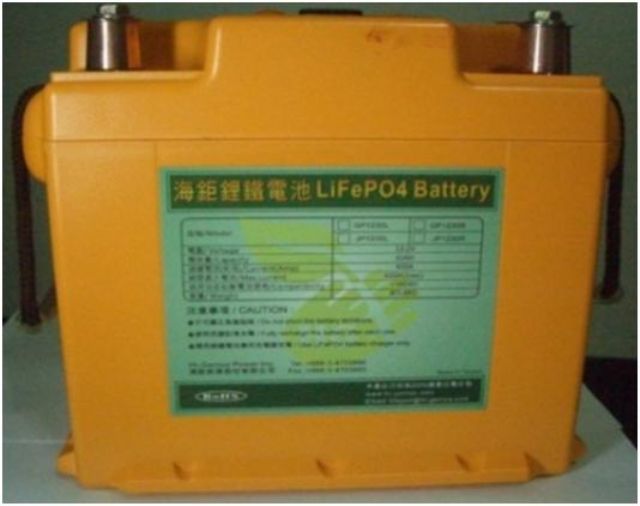 Hi-Genius Power Inc., a Taiwan-based lithium battery maker, will set up a research and production facility in the Fuzhou National Hi-Tech Industrial Development Zone.
On May 18, Taiwan's Hi-Genius Power Inc., a lithium battery maker, announced the signing of a letter of intent committing the company to set up operations in the Fuzhou National Hi-Tech Industrial Development Zone. This marks another significant Taiwanese investment in Fujian, which has instituted policies to promote closer economic links with the island.
The LOI was signed by Hi-Genius Chairman Luo Yung-jin and the director of the Fuzhou High and New Technology Industry Development Zone's Merchant's Bureau, at a  ceremony held in the Cross Straights International Conference Centre. The ceremony was attended by several dozen industry and academic representatives from Taiwan, along with others from China including the deputy governor of Fuzhou and the director of its Department of Commerce.
"The development of new-energy vehicles is an inevitable trend throughout the world," said Hi-Genius General Manager Tsai Liang. "In addition to producing far less CO2 emissions, electric vehicles use only 20% of the energy consumed by traditional gas-fueled cars."
Lithium Ion Battery Lineup
For the past three years Hi-Genius has invested in lithium ion battery R&D, using its technological creativity to build up an uncontested niche market. As a result, its products are gradually emerging on the market as a force to be reckoned with.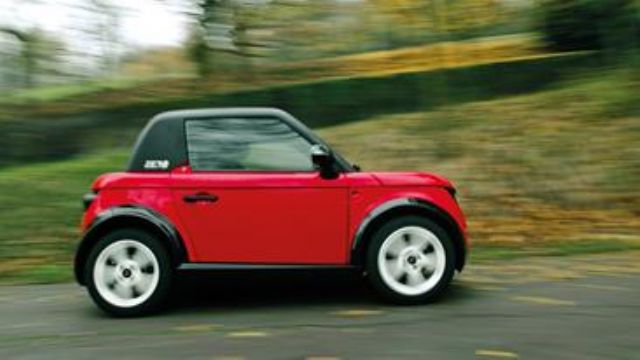 Hi-Genius will gradually expand its product line for electric vehicles.
Car batteries were the initial driving force behind the rise of Hi-Genius. Currently, the company's HG1250 (12 v/ 50 ah) and HG1230 (12 v/ 30 ah) lithium ion starting batteries are suitable for use on cars of around 3,500cc, including Mercedes, Lexus, and BMW models, and can be directly installed in place of existing lead batteries with no adverse effect on the car's electrical equipment. Use of these batteries is akin to having a large capacitor, making engine starts smoother, lowering carbon emissions, and saving gasoline.
Other lithium ion batteries in the company's product lineup are designed for trucks, buses, diesel generators, marine vessels, and solar power storage, as well as for low-speed electric vehicles such as those used on golf courses, airports, and amusement parks.
Investment Plans
Hi-Genius's Fuzhou project conforms to China's 12th Five-year National Development Plan and so is eligible for incentives that Beijing offers to new-energy industries.
For Taiwanese investors, the Fuzhou National Hi-Tech Industrial Development Zone has the advantage of geographical proximity.
The company's prospects are based on its own core technology, financial support from a venture capital company, and technological support from related industries in Taiwan. Land acquisition for its new Fuzhou investment project is proceeding smoothly.
The project will cover an area of nearly 30 acres and adopt low-density development with an 18-floor building at its center. General Manager Tsai Liang said that the project is currently planned for execution in two stages. The first stage calls for the construction of two battery and assembly production lines within two years, with a laboratory testing building at headquarters; the second stage, to get under way in the first half of 2016, will see the addition of three battery and assembly lines.
After the two stages are completed, a-new energy vehicle assembly plant is expected to follow. This follow-up project is linked to the City Electric Vehicle Plan that Hi-Power is currently working on with the National Taipei University of Technology in Taiwan. It is anticipated that in the future, this model of development will be replicated in other Asian cities.
Technology Integration
From its new-energy and battery charger production and research base in Fuzhou, the company plans to introduce a continuous stream of electric cars, electric buses, charging station equipment, solar and wind energy charging and storage systems, and remote control and monitoring equipment for charging stations.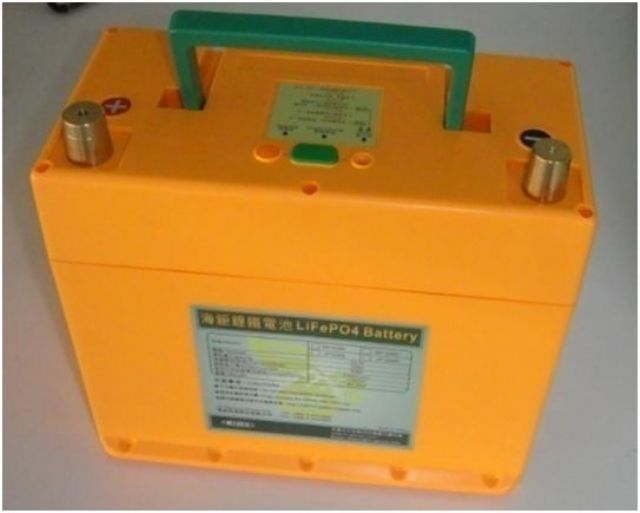 Hi-Genius provides a variety of batteries.
The two LOI signatories have reached an agreement for Hi-Genius to carry out the integration of various energy technologies in Taiwan and mainland China, and promote Fuzhou as a green-energy technology city. Smart charging stations and vehicles are also included among the products to be developed.
This project will boost Hi-Genius onto the international stage. Tsai Liang said that the Fuzhou project will serve as the company's base for the development and production of various kinds of lithium power batteries and will link with innovation development centers in Taiwanese academic institutions.
At present, electric vehicles on Taiwan's domestic market are priced at over NT$2 million. With a single-charge cruise distance of a mere 150 km, they remain completely uncompetitive. But the Industrial Development Bureau of Taiwan's Ministry of Economic Affairs (MOEA) is promoting a plan to have 10,000 electric vehicles on the road within three years; Hi-Genius is looking into cooperation with a number of electric-vehicle assembly plants, and expects to swiftly obtain certification from Taiwan's Automotive Research & Testing Center (ARTC).