Some major auto-parts makers have been aggressively diversifying their product lines in pursuit of higher revenue. Hiroca Holdings Ltd., a Taiwan Stock Exchange (TSE)-listed company, is scheduled to soon tap into the 3C (computer, communication, and consumer electronics) market by applying its 3D laser sculpture expertise and equipment to produce housings for various 3C products.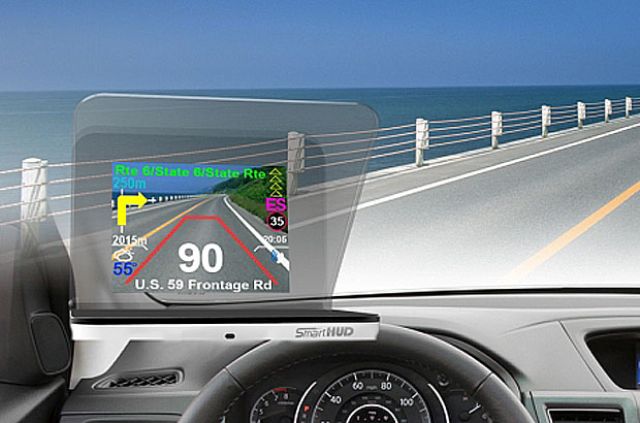 The Smart HUB developed by E-Lead. (Photo from the company)
E-Lead Electronic Co., Ltd., a major original equipment (OE) vehicle infotainment supplier to both local and international automakers, is also following the trend. The company recently introduced Smart HUD (head-up display) models to tap the auto accessory aftermarket (AM) in Taiwan and China.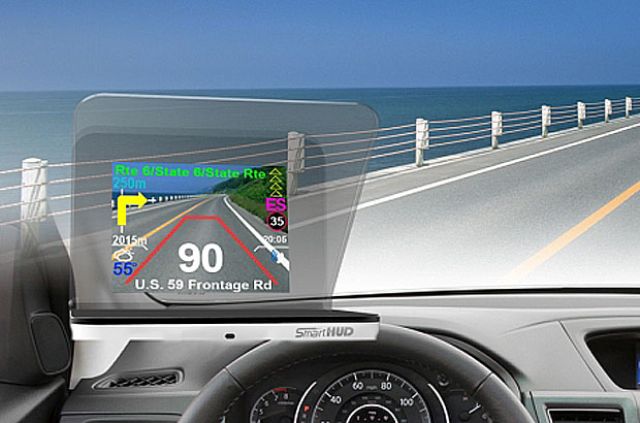 The Smart HUB developed by E-Lead. (Photo from the company)
T.M. Yu, chairman of Hiroca, said that his company recently set up a joint venture with Japanese partner Trinity, a subsidiary of Toyota Group of Japan, in China. The venture is capitalized at RMB12.5 million, with Hiroca holding a 51% stake. Through the venture, Yu said, his company gained access to Trinity's patented Tri-E3eco 3D laser sculpture technique for making decorative panels and trims for automobiles. In addition, Yu explained, the patented technique can directly carve patterns on plastic or metal housings of 3C products, replacing the existing printing or coating method.
Hiroca is scheduled to begin sending product samples with 3D laser sculptured patterns to 3C makers in China from September, and Yu said that the new venture does not rule out the possibility of setting up 3C-housing production lines at the venture's factory in Changshu, Jiangsu Province of China.
E-Lead's newly developed Smart HUB can display virtual-reality navigation images and information, making it the world's first such device, as well as images and data from different active safety systems, such as reverse imaging, tire pressure monitoring, and around view monitor systems. The advanced HUB is compact, multifunctional, easy to install and highly affordable (in Taiwan each unit is priced at less than NT$10,000, or US$333).
A senior official at E-Lead pointed out that his company has finalized cooperation ties with some major auto sales channels in China, and is scheduled to begin supplying the new Smart HUD products to them from August. E-Lead said that the Chinese partners are very big new-car distributors, and some of them sell about one million units per year.
E-Lead also plans to launch the new product in Taiwan in September and will gradually extend sales to overseas markets such as the U.S. and Europe.
Other major TSE-listed auto-parts makers in Taiwan have successfully diversified into new product lines, including TYC Brothers Industrial Co., Ltd., a major auto-lamp maker, and Tung Thih Electronic Co., Ltd. (TTE), a major OE automotive-electronic supplier to international automakers. TYC has brought its optical design techniques into a venture with a foreign partner to jointly develop high-level reflectors for trucks, especially aiming at the Chinese market. TTE has developed automotive body control module (BCM) products that are expected to be adopted soon on new car models by international automakers.