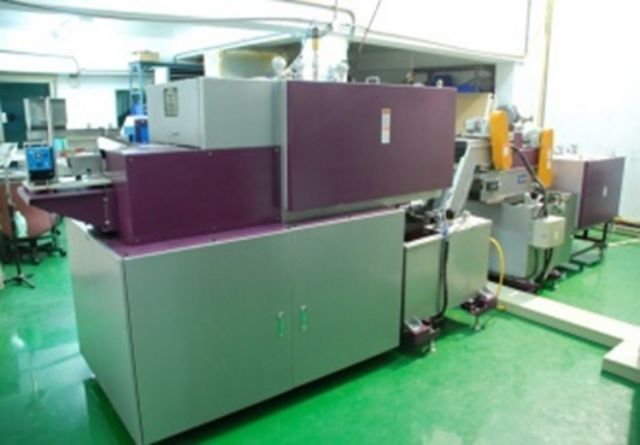 MIRDC's continuous thermal treatment system for micro fasteners.
With 3C products becoming thinner and lighter to trigger sizeable demand for miniature parts and components, micro fasteners therefore show increasingly promising business potential. To help Taiwanese fastener manufacturers tap such  opportunities, Metal Industries Research & Development Centre (MIRDC), a Taiwanese-government-funded R&D institute, has worked out the world's first continuous thermal treatment equipment specifically for micro fasteners with sub-2mm outer diameter.
The continuous heat treating equipment is composed of a heating furnace, continuous annealing furnace and oil quench tank, also featuring an oil quench tank coupled with a workpiece collecting module, to facilitate  collecting quenched fasteners scattering in the tank to set this system apart from conventional models. Moreover, the machine is developed with modular designs to meet manufacturers' different requirements. MIRDC reports that the machine and workpiece collecting module will soon be patented.
MIRDC notes that Taiwanese manufacturers generally turn out micro screws that typically underperform in torque, cracking and hydrogen embrittlement, and are lower in quality and performance mainly due to lacking suitable heat treating equipment and knowledge of needed processing parameters.
As part of its micro-structured component and parts processing equipment development project, MIRDC emphasizes that the homegrown continuous heat treatment system took three years to design and one year to develop, mainly achieved with the institute's strong metal processing know-how and R&D capability. It can help solve the above-mentioned problem to help manufacturers optimize production processes, enhance efficiency, and especially reduce dependence on imports to cut equipment purchase costs by over 50%. (SC)