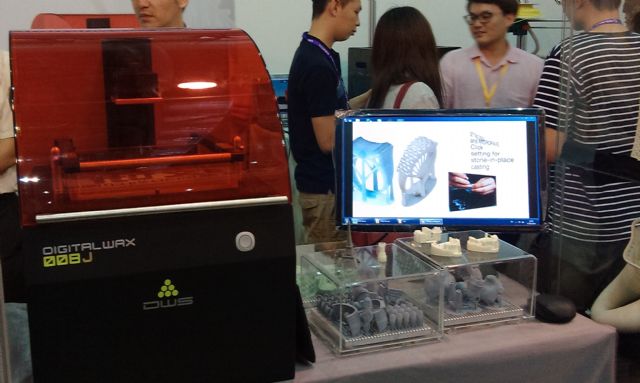 Taiwan government announces ambitious goal for the 3D printing industry.
Taiwan's Premier Jiang Yi-huah has announced the goal of helping Taiwan's 3D-printing industry boost production capacity to capture 30% of global market for 3D printers from the current 18%, set up self-sufficient supply chain, and cultivate one million specialists by 2018, after having been briefed by the officials of the Ministry of Science and Technology on its development project for the island's 3D-printing industry.
The officials suggested that, while South Korea and China spend sizably on 3D-printing development, Taiwan should avoid aimless development, and instead zero in on niche applications for automotive and biomedical industries.
They say that compared with South Korea, Taiwan is more flexible mostly thanks to the many SMEs who are manufacturers and clustered island-wide.
After the meeting with the science and technology officials, Jiang instructed the Minister without Portfolio Tsai Yu-ling to coordinate all ministries to work on developmental strategy for Taiwan's 3D-printing industry.
The strategy will include developing a supply chain on the island capable of making key components, materials and software independently and setting up production capacity that captures 30% of global market for 3D printers by 2018, as well as setting up an international-grade big data bank for innovative designs and Chinese culture.
According to the deputy minister, Lin Yi-bing, the United States, Germany and South Korea have been developing 3D-printing technology in recent years because the industry can realize "localized manufacturing and individual manufacturing" to achieve re-shoring of overseas industries.
Taiwan's academic circle says that the island's 3D-printing industry is incapable of developing key components and materials, with such supplies being mostly imported.
Nevertheless, the ministry says that Taiwan's 3D-printing supply chain is taking shape, with some manufacturers beginning production of design and graphic software and equipment and  supplies of processing service. Among them are the New Kinpo Group and Microject Technology Co., Ltd. making 3D printers. (KL)