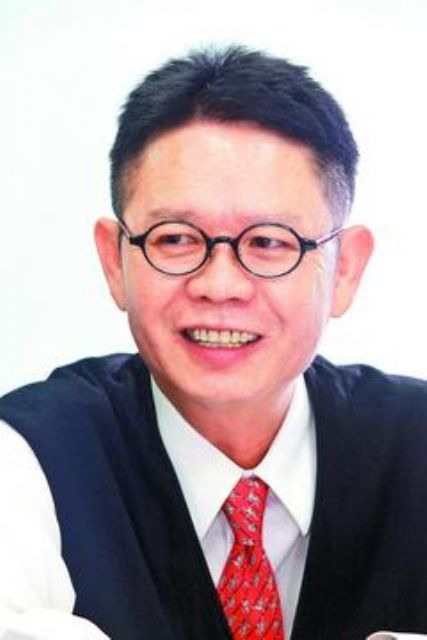 Tong Yang president Crispin Wu (photo from UDN)
Tong Yang Industrial Co., Ltd. of Taiwan, a major maker of aftermarket (AM) plastic body-parts and original equipment (OE) parts supplier to international automakers, recently expressed optimism towards Q4 operations, thanks to completion of capacity expansions for both AM and OE products.
Hota Industrial Manufacturing Co., Ltd., an OE supplier of transmission gears to automakers and tier-ones, also said its Q4 operations are expected to improve thanks to increasing orders from Tesla Motors Inc., the American maker of premium electric cars.
Tesla plans to soon launch a new four-wheel-drive (4WD) electric car, and has chosen Hota as the sole supplier of reduction gearboxes for the new model. BorgWarner, an international tier-one, is also seeing increasing demand, Hota said. Some institutional investors said that Hota's revenues and earnings are expected to increase quarter by quarter this year, and peak in Q4.
Although July is a traditional off month, Tong Yang reported pretax earnings from AM business of 99% month-on-month (MoM) increase, suggestive of improving demand from global customers. The supplier still sees ample room for development in the global aftermarket due to product diversity.
In addition to increasing its  number of AM products certified by major international safety and quality standards, such as CAPA, NSF, THATCHAM etc., Tong Yang has been accelerating new-product development and   capacity expansions in recent years. To meet flooding demand for automotive grilles, Tong Yang plans to set up an electroplating factory and plastic injection factory (the company's fifth), both to focus on producing AM items. The two facilities are expected to kick off mass production by 2015, Tong Yang said.
Tong Yang's plant complex in Tainan, southern Taiwan, turns out mainly AM products, and the company added eight plastic injection machines this year, pushing its global annual capacity of plastic bumpers to about 8.64 million units (including both AM and OE bumpers).
The supplier noted that demand from the U.S. and Europe had been recovering in even Q2, a traditional off period, hence its reasonable optimism towards better sales in Q4.
Thanks to increasing new-car sales in global and domestic markets, Tong Yang has received increasing orders for OE parts this year. To better serve more global customers, the firm inaugurated a surface-treatment facility at its OE-parts factory in Guanyin, Taoyuan County of northern Taiwan, in Q3 2013.
Tong Yang's Operations Summary (2010-H1, 2014)


2010

2011

2012

2013

H1, 2014

Annual Revenue

NT$20.9 billion

NT$18.28 billion

NT$17.0 billion

NT$19.62 billion

NT$10.52 billion

Net Earnings

NT$1.56 billion

NT$1.37 billion

NT$858 million

NT$1.35 billion

NT$658 million

EPS

NT$2.35

NT$2.06

NT$1.41

NT$2.28

NT$1.11

Source: Taiwan Stock Exchange's Market Observation Post System, the company.