Hon Hai Precision Ind. Co. Ltd., a major EMS (electronics manufacturing services) provider based in Taiwan, recently announced to invest about NT2.4 billion (US$80 million) in China Harmony Auto Holding Ltd., a Chinese auto distribution group listed in Hong Kong.

Industry insiders say Hon Hai plans to jointly develop electric vehicles (EVs) with China Harmony, with the investment to enable Hon Hai to venture into auto distribution or even after-sales services of Tesla EVs in China.

On December 22, 2014, Hon Hai's subsidiary Foxconn (Far East) participated in a capital increase by China Harmony to take 10.53% stake, becoming the second-largest shareholder in the Chinese luxury-car distributor.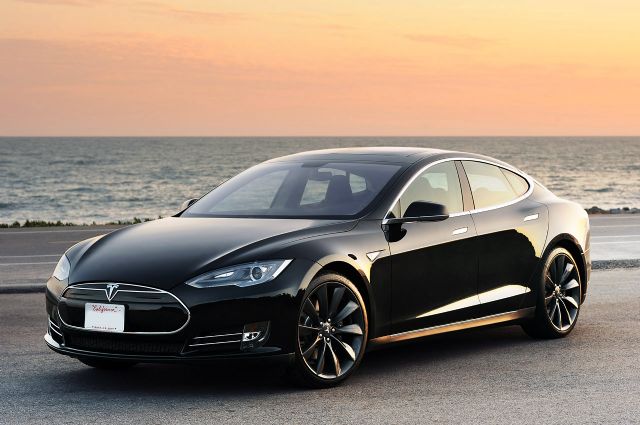 A premium electric car by American EV maker Tesla. (photo from Internet)
China Harmony distributes mainly high-end and ultra-luxury car brands and is focused on becoming a large, exclusive luxury and ultra-luxury car dealership nationwide in China. To date it has 46 so-called 4S (Sales, Spare parts, Service, and Survey) shops and integrated after-sales network in operation. The company is the dealer of BMW, Lexus, Mini, Land Rover, Volvo, Lincoln, Infiniti, Rolls Royce, Aston Martin, Ferrari, Maserati etc., with outlets in large and mid-sized cities as Beijing, Guangzhou, Shanghai, Xiamen, Wuhan, Shenyang, Tangshan, Zhengzhou, Luoyang, Xian etc., also being the first vendor of BMW i3 and i8 EVs in China and supplying after-sales services to Tesla EVs.
Hon Hai has been trying to branch into the automotive sector in recent years, having in early 2014 reportedly strived to win Tesla's assembly order in Taiwan. In June the company signed an agreement with Beijing Electric Vehicle Company (BJEV), a subsidiary of Beijing Automotive Group of China, to set up a joint venture for EV leasing. In September Hon Hai announced to invest over 5 billion renminbi (RMB) in EV-related projects in Shanxi Province of China. While in November Hon Hai's subsidiary ESON Precision Engineering Co. Ltd., a precision tooling developer and manufacturer, won auto-parts orders from Tesla, and is modifying its factory in Mexico to supply parts to the American premium EV maker.