Hota2015.0215/Industry News, TTG April 2015/1 Caption

OE Auto Parts Maker Hota Eyes Record Revenue of NT$5.1 B. in 2015
Hota Industrial Mfg. Co., Ltd., a Taiwan-based original equipment (OE) supplier of transmission parts to international vehicle manufacturers, recently announced being very confident to see obvious revenue growth in 2015, thanks mainly to increasing order volume from Tesla Motors Inc., American maker of premium electric cars, and expanding shipments of new products to major customer BorgWarner, a major supplier of  powertrain solutions.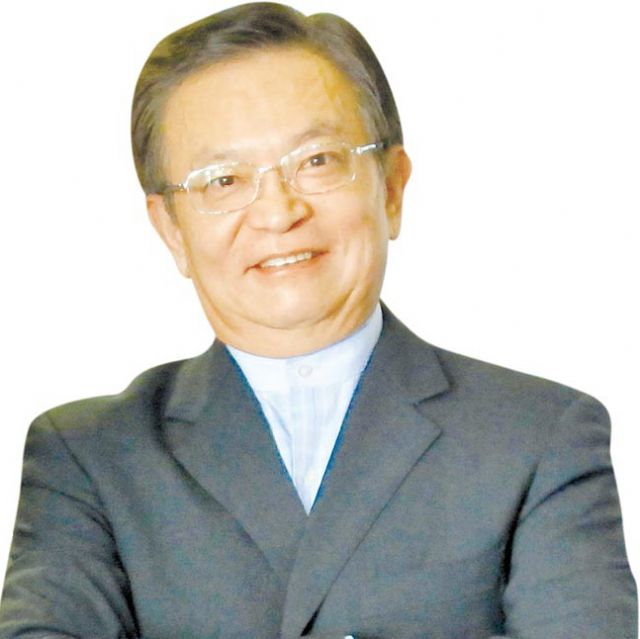 David Shen, chairman of Hota, is very optimistic about corporate operations in 2015 due to increasing orders from major customers. (photo from UDN)
David Shen, Hota's chairman, has promised  employees that if Hota achieves its 2015 operation goals, he will raise the year-end bonus to reward earnest efforts. Hota registered consolidated revenue of NT$4.24 billion (US$141.3 million) in 2014, up 13.6 percent from the previous year, a new record high in company history. Institutional investors predict the firm's 2014 net earnings to outstrip NT$700 million (US$23.3 million), while earnings per share (EPS) to exceed NT$3 (US$0.1). Hota has announced to raise salary by 5 percent to 7 percent.
Other Taiwanese auto-parts makers who reported record high revenues in 2014 include Tong Yang Industrial Co., Ltd., reportedly the world's largest maker of aftermarket (AM) plastic body-parts and OE body-parts supplier to international vehicle makers, and TYC Brothers Industrial Co., Ltd., major auto-lamp maker. Both Tong Yang and TYC have mapped out plans to raise salary to be announced February.
A senior Hota executive said increasing new-car sales volume worldwide this year is expected to further buoy Hota's shipments, especially to major customers such as American automakers and international tier-1s. On the other hand, Tesla, also reportedly the world's largest upscale electric-car maker, is scheduled to launch two new models this year, he added, including the four-wheel-drive Tesla S 4WD in the first half, and the electric sport utility vehicle (SUV) Tesla X in the second. As each 4WD vehicle needs two sets of reduction gears, industry insiders said Hota's shipments to the American EV maker is expected to double last year's.
Hota's largest single customer, BorgWarner, is the original equipment (OE) supplier of torque converters and transmission parts to the Big Three automakers in the U.S. In 2015, Hota will start  shipments of new parts to the global tier-1, to whom the shipment value will increase an estimated 25 percent.
In China, Hota's major customers include the Punch's (a global tier-1) Nanjing factory. This year, some 25 million new cars are expected to be sold in China, creating huge demand for continuous variable transmission (CVT) gearboxes made by Punch in China. Hota said its shipments to the customer are expected to at least remain the same level as last year's.
With many big orders booked, Hota is forecast by  institutional investors to report consolidated revenue of about NT$5.1 billion (US$170 million) in 2015, for estimated earnings and EPS of NT$870 million (US$29 million) and NT$3.7 (US$0.12), respectively.
Tong Yang & TYC
To fill robust and rush orders from global customers, especially from replacement-parts distributors in eastern stateside due to the recent blizzard conditions that have ratcheted up collisions in the region, at least two major auto-parts makers have announced overtime work to accelerate shipments.
Both Tong Yang Industrial Co., Ltd., reportedly the world's largest maker of aftermarket (AM) plastic body-parts and an OE supplier to international automakers, and TYC Brothers Industrial Co., Ltd., a major auto-lamp maker in Taiwan, have decided to shorten downtime for production lines during the coming Chinese New Year holidays to fill orders.
Institutional investors forecast that such flooding orders and depreciating NT-dollar against U.S. greenback are expected to help major auto-parts makers hit record-high revenues in January and February.
Michael Chen, Hota's president, said robust orders are forcing the company to shorten the 6-day break to only two; while Tong Yang and TYC also said that they will ask production-line workers to shorten holidays to keep up with rush orders.
Industry sources said that the fourth quarter and first quarter are traditional peak seasons for AM replacement parts, with the record-setting snowfall in northeastern North America this year also helping to drive parts demand. As result, Tong Yang and TYC both registered record high monthly revenues in December 2014, and their January revenues are expected to continue hitting new highs.
Reportedly commanding a share of over 80 percent in the North American market of collision parts (typically bumpers, engine hood, door panels, fenders, radiators, head and tail lamps, side mirrors etc.), Taiwan has been the largest supply base of such products to the world's biggest collision-parts market for many years.