Thanks to strong demand from Europe, where gasoline prices are sometimes double or more of those in North America, and the U.S., several suppliers in the bicycle sector listed on the Taiwan Stock Exchange (TWSE) reported buoyant results, including record revenues in the first half.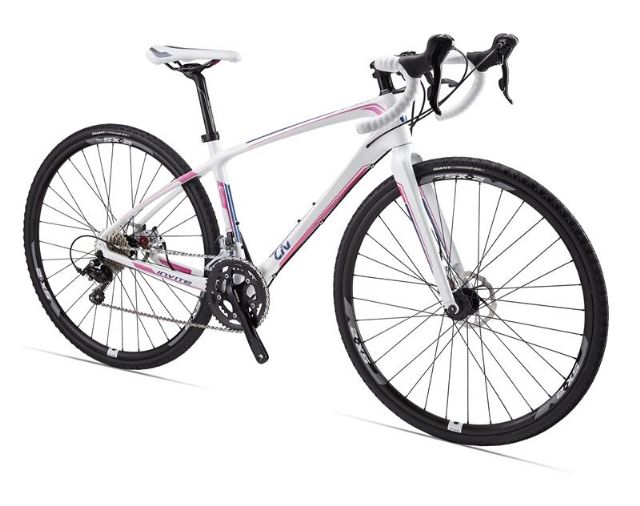 A high-end model specifically designed for female cyclists under Giant's "Liv" sub-brand. (photo from Giant)
Both the top-2 assembled-bicycle manufacturers in Taiwan by volume sold, Giant Manufacturing Co., Ltd. and Merida Industry Co., Ltd., reported encouraging first-half revenues and earnings, thanks to increasing orders from European and American customers for high-end bicycle models.
Ideal Bike Corp., the No. 3 player in Taiwan, has been receiving flooding orders after its bicycle plant in Dongguan, Guangdong Province of China was spared from anti-dumping tariffs levied by the European Union (EU). The firm's revenue has been clearly growing month after month, and in the first half saw a 41 percent increase from the same period of last year, or year-on-year (YoY).
KMC Chain Industrial Co., Ltd., recognized as the world's largest bicycle-chain manufacturer based in Taiwan, also hit record first-half revenue, which climbed about 28 percent YoY.
Giant had group consolidated revenue of NT$5.13 billion (US$17.1 million), up 8.5 percent YoY; and accumulated revenue in the first six months of NT$30.15 billion (US$1 billion), up 2.81 percent YoY.
Merida had consolidated revenue of NT$2.57 billion (US$85.5 million) in June, the highest in 11 months albeit about 2 percent YoY drop. However, the company sold 1.19 million assembled bicycles in the first half, up 3.7 percent YoY, and registered accumulated revenue of NT$13.23 billion (US$441 million), a 6.41 percent YoY increase. Merida attributes the June revenue decline to the downturning demand in its major Chinese market, in which the company sold more than 190,000 bikes, a 7.8 percent YoY decline. However, the Taiwanese bicycle maker's Taiwanese plant, which handles exporting higher-end models to Europe and the U.S., shipped about 520,000 units, up 10.7 percent YoY, contributing first-half revenue of NT$8.12 billion (US$270.6 million), a 16.9 percent YoY increase. The Taiwanese plant is expected to continue to be the major growth driver of Merida's revenue.
Ideal had consolidated revenue of NT$416 million (US$13.9 million) in June, up 21.4 percent MoM and 90.1 percent YoY, with registered accumulated revenue of NT$2.76 billion (US$91.8 million), a 41 percent YoY increase.
Thanks to the increasing shipments of high-end chains for global bicycle vendors' 2016 models, KMC had June revenue of NT$NT$249 million (US$8.3 million), up 27.9 percent YoY. In the first half, the firm had accumulated consolidated revenue of NT$1.57 billion (US$52.3 million), a 27.6 percent YoY increase.
KMC acquired its Chinese subsidiary in Tianjin in 2014, and the group revealed plans to take over another Chinese subsidiary in Shenzhen, Guangdong Province, in the third quarter, to set up a production base in southern China and access established customers.