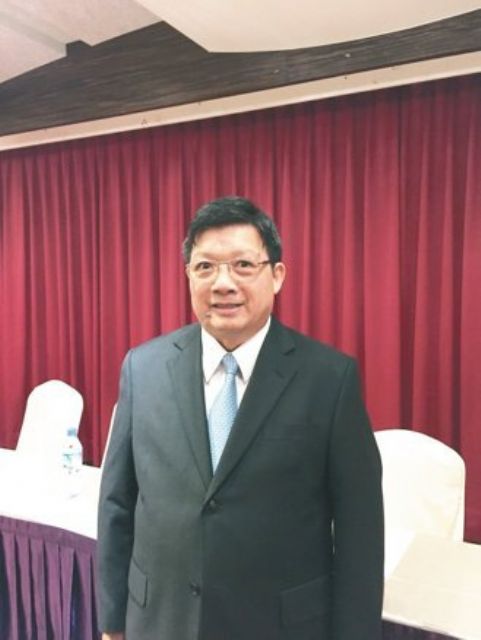 Everlight Chairman Robert Yeh.
Everlight Electronics Co., Ltd., reportedly the world's No.1 light emitting diode (LED) packager, has denied news reports that the company had begun putting workers on unpaid furlough to deal with weak sales.
Company executives say that although a seasonal surge failed to materialize in the third quarter across the industry, leading to a 2 percent or so of sales decrease from last quarter at the company, the company's earnings for the third quarter is projected to stay on par with the second quarter's range of NT$0.74 per share, with brisk orders being received.
Throughout the first half of this year, the company made the highest net income of NT$2.05 per share among Taiwan's LED makers. Should the company earn NT$0.74 per share as expected, its net income for the first three quarters will total NT$2.79 per share, much better than any of the company's industry peers at home, which are either combating losses or struggling with meager profits.
Business has been weak so far this year for the LED industry, prompting epitaxial wafer heavyweight, Epistar Corp., to trim workforce and LiteOn Technology Corp. to scale down its LED business unit; while Everlight has been reported to place workers on unpaid furlough amid the downbeat news.
In response to the unpaid furlough reports, the company says its regularly held weeklong company vacation has been mistaken as unpaid furlough. The company has reportedly been offering such vacation for over 20 years.
However, some media has pointed out that Everlight has traditionally offered such vacation in June, but this year in both June and November. Company spokesman, B.Y. Liu, says the November vacation was added early this year when business looked quite good.
Liu stresses that the company has so far this year received a steady flow of orders that have exceeded that by any of its competitors at home. Those orders are not just from the lighting industry but also from the TV backlight industry. He estimates the company's sales for the final quarter to be flat, or slightly up from the previous quarter.
The Everlight executive notes that although the company's consolidated revenue for the third quarter dipped around 2 percent from a quarter earlier due to weak market demand, the gains from foreign exchange transactions would raise the company's after-tax net income for the third quarter to around the level of NT$315 million (US$9.84 million), or NT$0.74 per share, it had a quarter earlier.
Liu says the company will add a surface-mount device (SMD) factory to its production line next year after retooling a factory it acquired in Miaoli, northern Taiwan, in the second quarter from storage-media maker Ritek Corp., suggesting the company's revenue could increase next year.