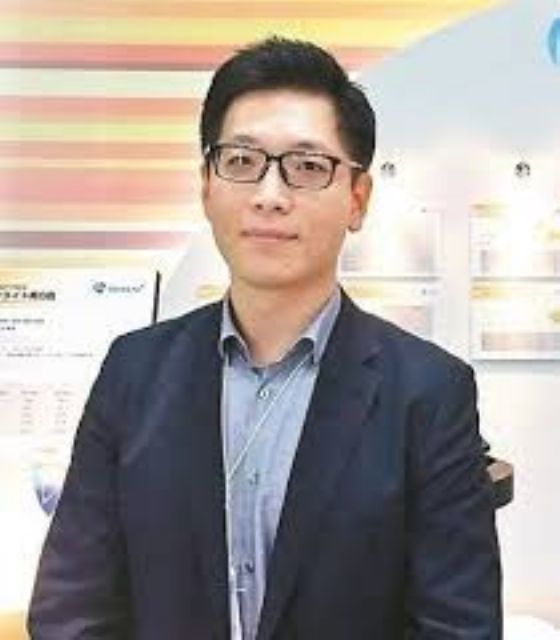 Genesis Photonics Chairman C.C. Chen.
Chairman C.C. Chen of the LED maker Genesis Photonics Inc. says the Taiwan-based company is pursuing the goal of becoming a globally top-three maker of chip-scale-package (CSP) LEDs in an effort to evade competing against mainland Chinese makers in the increasingly crowded sector.
To achieve said goal, Chen's company has entered into alliance with Sharp Corp. to develop LEDs for high-end backlights used in smartphones and TVs, as well as modules for automotive lamps and lighting fixtures.
After contracting Genesis to supply LEDs for interior or cabin lamps of its Lexus line of cars, Toyota Motor, apparently satisfied with the quality of such LEDs, is reportedly testing the CSP LEDs to be certified for use in a broader lineup of its cars. Industry executives estimate the company's CSP LED shipments to Toyota to ramp up considerably by the final quarter of 2016.
They estimate that the company's Japanese branch will triple its revenue by 2017 relative to 2015 thanks to Toyota being included as a customer and the rising orders being placed by the Japanese carmaking giant.   
CSP LEDs are noted for its extraordinary thinness that enables easy installation in almost every application. Chen says his company will convert all its production lines for traditional LEDs to make CSP LEDs and flip-chip LEDs in three years. He also feels CSP has immense potential in the future, enough to draw its customers onboard and to offer them a more profitable choice than mass market products that are being undersold. 
Chen points out that Taiwan's LED makers would be well advised to get out of contract manufacturing simply because their chances to outcompete mainland Chinese makers are slim as the mainland's competitors have governmental subsidy and loan. Accordingly, his company has decided to develop CSP LEDs and flip-chip LEDs in an effort to transform itself into an innovator.
Chen's strategy reflects the state of Taiwan-vs-China rivalry in the information technology and communications (ITC) and electronics sectors, where mainland Chinese upstarts have been emulating both western and Taiwanese counterparts over the past 20 years. Xiomi is a prime example of a mainland Chinese smartphone maker who has been accused of copying Apple of the U.S.
Industry executives point out that CSP LEDs have the potential to offer more LED makers to invest in development, especially when many of them are being crowded out of the competition in the mainland Chinese market.
In addition to Genesis, Epistar Corp., recognized as Taiwan's No.1 LED chipmaker, has integrated the CSP process in its chips for TV backlights and won contracts from South Korean TV makers.
Epistar executives point out that CSP will boost profit and revenue gains for LED makers due to its higher technical barrier than traditional products. With many unique features, CSP will be, after being adopted for TVs, installed in digital cameras in mobile phones in 2016. They say many international TV heavyweights have begun building CSP LEDs into their backlights.
Industry executives feel that CSP will likely command very attractive price points in 2016 since prices of LEDs are unlikely to fall further after having dropped below cost. The crowded market in China has resulted in loss-making for many LED makers, who have been forced out of that segment.