Fitness equipment, motorized treadmill, stepper, exercise bike, cross trainer, sit-up bench, weight bench, home gym, etc.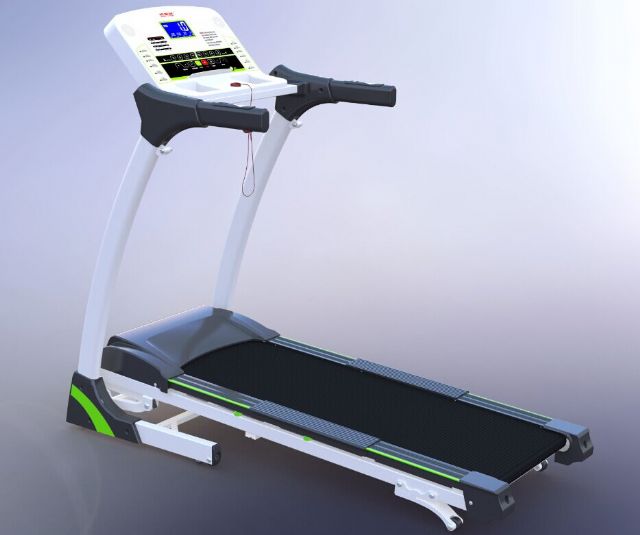 A high-end motorized treadmill developed and manufactured by Mark House.
Founded in 1979, Mark House Sports Co., Ltd. is a seasoned company specializing in developing and manufacturing high-quality, innovative and functional fitness equipment.
With strong R&D capability and expertise accumulated over many years, the company has developed a comprehensive range of products, making it a one-stop supplier of various fitness equipment, including multifunctional treadmills, steppers, exercise bikes, cross trainers, sit-up benches, weight benches, home gyms, massagers, family-friendly fitness equipment, body trimmers, and many accessories.
Mark House says that it never stops to upgrade product quality and deliver products to improve fitness level and well-being of users as well as help buyers build profitability. The fitness equipment maker globally markets its quality products under its own "HOUSEFIT" brand, which have been successfully exported to countries in Europe, the Middle East, Southeast Asia and Central and South America. The firm also stresses that in the international market, HOUSEFIT is synonymous with trustworthy quality, service and safety.
The innovative company has developed a series of motorized treadmills with CE certification, many of which feature practical advantages over typical counterparts such as quality DC motor with output up to 1.75HP; high-end shock-absorbing running belt in size of 40cm x 120cm; high-end liquid crystal display (LCD) showing TIME, SPEED (14 levels), DISTANCE, CALORIES, PULSE, etc., with 15 preset programs and outstanding durability and stability.  
Mark House will showcase its line of quality, functional, and innovative fitness equipment at the upcoming 2016 TaiSPO (Taipei Int'l Sporting Goods Show) held in Taiwan. Global buyers are invited to drop by to discover quality products that are sure to help enhance profitability: Booth No. B0930, 1F, Exhibition Hall 1.    
Mark House Sports Co., Ltd.
2F, No12, Lane 235, Baociao Rd., Xindian Dist, New Taipei City 231, Taiwan
Tel:   +886-2-2918-0989
Fax:  +886-2-2918-0669
Email: info@housefit.com.tw
Website: www.housefit.com/