The Export Processing Zone Administration (EPZA) under Taiwan's Ministry of Economic Affairs recently approved an application from the domestic Jui Li Enterprise Co. Ltd., a Taiwan Stock Exchange (TWSE)-listed auto-parts maker, to set up a factory in the Pingtung Export Processing Zone (PEPZ) of southern Taiwan. Pingtung is the southernmost city in Taiwan.

Jui Li plans to pour more than NT$1.6 billion (US$48.5 million) into its new factory in the Pingtung Zone, which, according to the EPZA, is expected to further strengthen the auto-parts supply chain in southern Taiwan, and accelerate the formation of a value-added metal-material industry cluster, both expected to upgrade the international competitiveness of the island's automotive industry.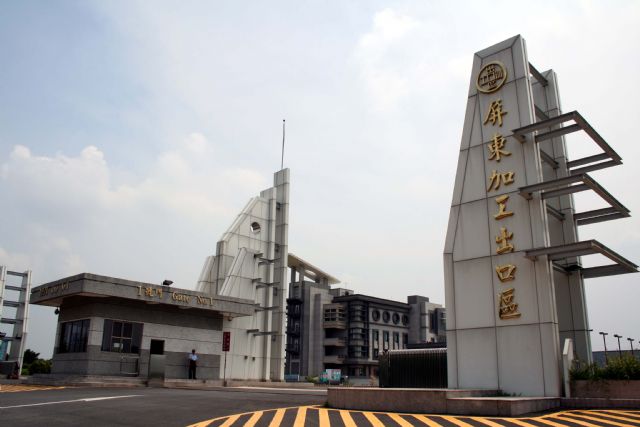 Caption: The Pingtung Export Processing Zone in southern Taiwan gradually moves towards becoming an auto-parts industry cluster with value-added makers. (photo from Internet)
The EPZA indicate that base metal manufacturing and metal-product manufacturing together account for about 27 percent of the production value in southern Taiwan's manufacturing sector. To promote and upgrade the development of metal manufacturing industries in the region, the administration has been aggressively trying to focus on attracting makers of energy-saving motors and automotive-application, high-strength steels etc. to the PEPZ. 
In 2015, Dyna Rechi Co., Ltd., a brushless motor maker, and Honley Auto Parts Co., Ltd. were accepted as residents in the PEPZ, enhancing the international competitive of the auto-parts companies in the planned industry cluster.
The EPZA's data shows that Jui Li has tied up with various foreign technical partners, including Hirotec, Ktayma Kogyo, etc., to introduce advanced production techniques; and the sheet-metal body parts manufacturer has joined an aluminum auto-body parts R&D alliance initiated by Taiwan's Metal Industries Research & Development Centre (MIRDC), the non-profit organization established in October 1963 to research and develop leading technologies of metal and related industries in Taiwan.
Jui Li is recognized as a major original equipment (OE) sheet-metal body parts supplier to local and overseas auto assemblers and a major player in the international automotive aftermarket. The firm's major products include sheet-metal body parts, automobile frames, dies, jigs and fixtures, etc.