After the Chinese New Year holidays, of which this year totaled nine days to have likely sapped new car sales as is typically the case, new-car sales in Taiwan lost momentum due to economic uncertainties ahead that could be partly caused by the new administration to take over in May, totaling only 21,561 units, down 13.5 percent from a year earlier, or year-on-year (YoY), and lower than most vendors' forecasts, according to statistics compiled by the Ministry of Transportation and Communications (MOTC). 

The cautious outlook towards the economy is justified. TV news in Taiwan says that mainland Chinese tourists have been dropping in number since March, with such travelers to have totally vanished from popular destinations as Sun Moon Lake in a TV broadcast, to which TV news attribute Beijing's disliking of the next Taiwanese president Tsai Ing-wen of the Democratic Progressive Party, which is generally reported as being anti-China and pro-Taiwan-independence. A local tourism insider said on TV that a tour coach operator who has invested substantially in new buses could go under if Chinese tourists do not return, a fate that could also beset the many hotels being built in Taiwan to target mainland Chinese travelers. 

Judging from accumulated sales volume in the first two months, which dropped by 5.3 percent YoY to 69,308 units, auto vendors forecast new-car sales on the island this year to be about 410,000 units, compared to some 420,000 in 2015.

Auto vendors blame February's sales decrease to the relatively longer Chinese New Year holiday (nine days compared to six last year) and auto distributors' sales contests that ended in late January, with the overriding factor being the frosty domestic economy. Anecdotal observations pointing to such disheartening trend include the closures of several designer boutiques adjacent the Taipei Regent hotel in the past year, as well as a few retailers in the same area, the Matsusei supermarket chain in Taiwan and the Outback steakhouse chain.   

Hotai Motor Co. Ltd., local agent of Toyota and Lexus and the No. 1 auto vendor by volume in Taiwan in the past 15 years in a row, unsurprisingly retained the No.1 auto vendor position in February by selling 6,567 new cars, a 17.9 percent decline YoY. The clear drop is the main reason for most auto vendors' conservative forecast toward this year's market.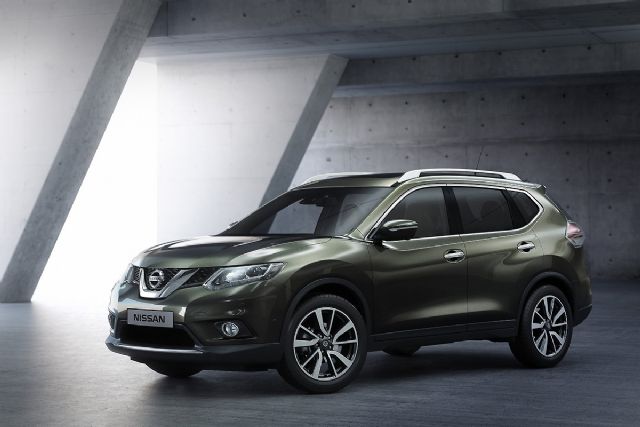 Smooth sales of locally-assembled Nissan X-Trail SUV help Yulon Nissan retain No. 2 vendor position in February.
Yulon Nissan Motor Co., local agent of Nissan and Infiniti, sold 2,361 new cars, down 12.2 percent YoY, making it the No. 2; while the affiliate China Motor Corp. (CMC), local agent of Mitsubishi and own CMC brand, ranked No. 3 by selling 2,328 units, down only 3.7 YoY.
The No. 4 was Mazda Taiwan, a wholly-owned subsidiary of Mazda Japan, which sold 1,564 new cars, including 1,451 imported models. Hot sales of imported Mazda 3 five-door compacts and CX-5 SUVs have helped to effectively raise the nameplate's ranking in the domestic market.
Top-10 Auto Vendors in Taiwan (Feb. 2016)
Vendor/Brand

Feb. Volume

Market Share

YoY

Jan.-Feb. Volume

Hotai Motor / Toyota & Lexus

6,567

30.5%

-17.9%

22,149

Yulon Nissan / Nissan

2,361

11.0%

-12.2%

7,386

CMC / Mitsubishi

2,328

10.8%

-3.7%

7,443

Mazda Taiwan / Mazda

1,564

7.3%

66.7%

3,642

Honda Taiwan / Honda

1,554

7.2%

-1.8%

4,941

M-Benz Taiwan / M-Benz

1,263

5.9%

3.2%

3,818

Ford Lio Ho Co. / Ford

903

4.2%

-36.5%

3,049

Pan German /  BMW

864

4.0%

-15.1%

2,912

Luxgen Motor / LUXGEN

632

2.9%

-26.9%

2,649

Sanyang Industry / Hyundai

606

2.8%

-33.1%

1,875

Overall Market

21,561

100.0%

-13.5%

69,038

Source: MOTC, U-Car News

Imports
Contrary to the high percentage sales gains of imported cars across most of the past two years, February saw only two imported brands among all to have reported YoY volume growths, including Mercedes-Benz and Mazda. Sales of imported cars totaled only 8,091 units in February, down 12.4 percent YoY.
Many imported brands saw sales volume drop by more than 50 percent from January. Mazda, however, topped all imported counterparts to be the No. 1 import nameplate for the first time on record in Taiwan in February by reporting an only 14.5 percent month-on-month (MoM) decrease. The Japanese brand, which turned to focus on imports rather than locally assembled models since 2015, sold 1,451 units to defeat the established import champions Toyota and Mercedes-Benz.
Mercedes-Benz, the German brand always in the top-two import marque list in Taiwan for many years, took the No. 1 position in January by selling a record monthly high of 2,555 units. In February, Mercedes' sales volume dropped by 50.6 percent MoM to only 1,263 units to see its ranking slip to No. 2. However, Mercedes still reported a 3.2 percent YoY volume growth, showing that the well-heeled are generally immune to economic fluctuations as well as its stalwart reputation as the ultimate automotive status symbol.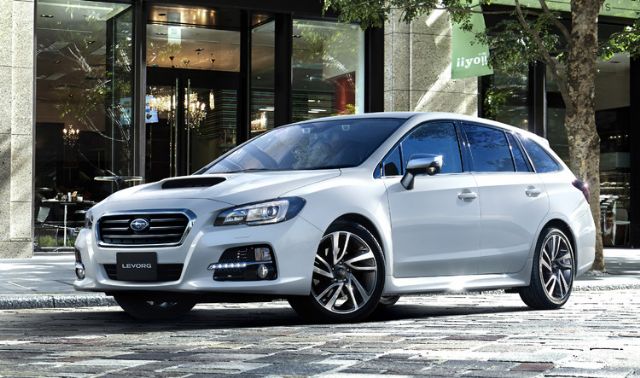 Increasing sales of imported Subaru raise Japanese brand to No. 6 in February.
Toyota, also a name frequently among the top-two imported-car ranking, fell to No. 3 in February mainly because of the 50-percent sales volume drop of the Toyota RAV4 SUV, the most popular imported SUV in Taiwan. Sales of imported Toyotas (local agent Hotai) totaled 1,009 units only, down 49.8 percent MoM and a 36.4 percent YoY drop.
Sales of Imported Cars in Taiwan (Feb. 2016)
Rank

Brand

July
Volume

MoM

YoY

Market Share

1
Mazda

1,451

85.5%

238.3%

17.9%


2
Mercedes-Benz

1,263

49.4%

103.2%

15.6%


3
Toyota

1,009

50.2%

63.6%

12.5%


4
BMW

864

42.2%

84.9%

10.7%


5
Lexus

683

49.5%

57.2%

8.4%


6
Subaru

394

44.1%

96.1%

4.9%


Overall Imported

8,091

50.1%

87.6%

37.5%

Source: MOTC, U-Car