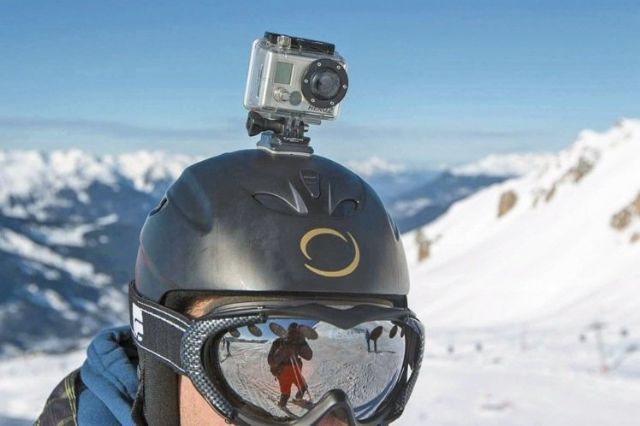 GoPro's upcoming launch of a new action camera and drone will help pump growth momentum into its Taiwanese camera module supplier Chicony Electronics in the months to come (photo courtesy of UDN.com).
As GoPro, a market leader of action cameras, is going to launch a new camera model and drone in the second half of this year, the brand's Taiwanese contract maker of camera modules, Chicony Electronics Co., Ltd., is therefore expected to enjoy rosier performance in the months to come.
Foreign news agencies report that GoPro will release its new action camera Hero 5 and drone Karma at once sometime in the second half of this year to ride sales booms over the holiday season. Noteworthy is that the highly anticipated Karma is GoPro's first drone in product lineup, which will sell for a much higher unit price than any of the brand's action camera models and hence has been widely regarded as its ace in the hole to further drive growth in the short term.
From a market standpoint, it makes good sense that Karma is believed to serve as GoPro's new growth propeller. With drones increasingly applied in aerial photography, terrorism prevention, environmental monitoring, emergency service, field exploration, and other purposes, market demand for drones has seen sprawling growth over the past few years, even though the public concern over such products to undermine privacy and national security is still mounting.
No matter GoPro's Hero 5 and Karma will be well accepted by consumers to boost the brand's sales during the year-end holiday season as expected, one thing for certain now is that its Taiwanese contract maker Chicony Electronics will gain steam from the upcoming launch of the new products.
Although declining to confirm new orders from GoPro for camera modules for use in the abovementioned new products, Chicony Electronics has reportedly moved to fill these orders for the moment to help keep the customer on release schedule. Noteworthy is that the company is also alleged to have tapped another customer's supply chain of drones.
Chicony Electronics, which supplies keyboards, mobile keypads, cameras and LED products besides camera modules, finished June with revenue of NT$6.922 billion (US$216.31 million), up 14 percent month on month and a single-month high this year, adding to its cumulative revenue of NT$18.262 billion (US$570.68 million) for the second quarter, increasing by 10 percent from the first quarter.