Automechanika Shanghai 2016 has an extensive list of top-notch industry events over the four-day show. It has become the annual go-to event for information exchange, marketing, trading and education within the international and Chinese markets for automotive professionals. Unique fringe programme events also add value to the four main industry sectors: Parts & Components, Electronics & Systems, Repair & Maintenance and Accessories & Customising.

The last 11 editions of Automechanika Shanghai have earned the show a reputation for being a renowned and highly professional trade fair with high-quality products, globally-recognized brands and an ever-increasingly diverse fringe programme. The events held during the show are meticulously chosen as modern and time-efficient automotive industry issues. Recognizing the automotive needs of today, finding solutions plaguing the modern vehicle and presenting the developing trends in the industry are the objectives of the fringe programme events being held.

This year's fringe programme is brimming with timely and applicable events and an award ceremony for Chinese auto parts and components suppliers. In collaboration with the Auto Business Review and Betone Business Consulting Company, Automechanika Shanghai will present the "Ling Xuan Award – China Automotive Parts & Components Annual Contribution Award". This award promotes and encourages innovative R&D results by Chinese auto parts and components suppliers. Highlighting these outstanding suppliers, the award aims to boost communication, networking and cooperation between manufacturers and local auto parts and components suppliers. It also enhances suppliers' attention on R&D, connecting them with automotive manufacturers, thus expanding business internationally.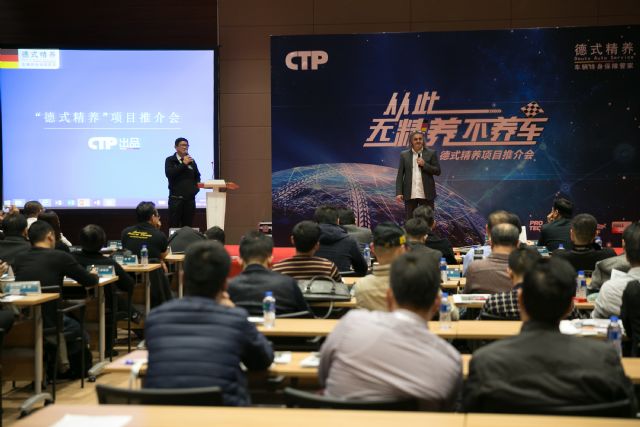 Automechanika Shanghai 2016 will continue to feature fringe programme events to help participants keep up to date on advances in automotive technologies (photo courtesy of show organizer).
Organizers of Automechanika Shanghai are constantly striving to boost the show and offer new events regarding the latest technologies and programmes within industry sectors. As a result, the show has become one of the best platforms for developing business and building brands within the automotive network. Additionally, Automechanika Shanghai is also a prime location for information and technology exchange, becoming educated or instructing others about the latest developments in the industry and providing an optimal environment for marketing brands and new products through the extensive list of fringe programme events.
Collaborating with many industry associations, leading enterprises and professional media, the extensive network of the organizers will allow for several topics to be discussed during the four-day show, including new changes and compositions of the industry developments. In addition, policy and industry market influences on supply chain management, channel transformation, industry differentiation and integration will be examined.
These events provide the opportunities to deepen exchange of information and promote the overall transformation and upgrading within the industry. Events include the AIAG Auto Parts Purchasing Leadership and Suppliers Summit, which is co-organized with the Automotive Industry Action Group, where several leading suppliers will be invited to the event, including purchasing department representatives and management from Borg Warner, Bosch, Delphi, Federal Mogul, Fiat-Chrysler, Ford, GM, Jaguar Land Rover, Johnson Controls, Lear, Magna, Mercedes-Benz, Volvo and other OEMs and Tier 1s to speak about the sourcing strategy, needs and quality requirements as well as the supply chain development trends for suppliers in Asia. Also, the Automotive Aftermarket Summit 2016, which is co-organized with the Automotive Aftermarket Suppliers Association (AASA), will discuss how parts distributors restructure their product mix and standardise their services to meet repair shops' development needs in terms of business expansion; overseas case studies; an analysis on the US and China aftermarket situation; as well as a panel discussion on the future trends in the global automotive aftermarket. In addition, the International Automotive Congress 2016, co-organized with the Vogel Automotive Media Group and the Institut für Kraftfahrzeuge (ika) RWTH Aachen University, will discuss E-mobility, Powertrain, Intelligent Vehicle, Electric Drive System, EPS Boost ADAS, etc.
E-mobility and Connected mobility are the key trends of the industry and the Electronics & Systems sector covers a broad reach, encompassing all elements of this hot market topic. This year, connectivity, alternative drives, automated driving and mobility services will be amplified during the show. The Connectivity zone will be featured in Hall 4.1.
The Connected Mobility Roadshow Shanghai is a unique event and is part of the Connected Mobility Roadshow three-city tour starting at Automechanika Frankfurt in Germany in September. The event will be held in Shanghai on 1 December and highlight three main themes: Connected Cars, Connected Data and Connected Customers. Renowned speaker Mr Aloke Palsikar, Senior Vice President & Global Head of Manufacturing Vertical Head Tech Mahindra will present "Connected Car Data Monetisation – the Next Frontier" and Mr Nicklas Raask, Senior Director Asia Pacific IT of Volvo Car Group will examine the topic of "Customer in the Driver's Seat on the Digital Journey". Other topics of discussion include digital disruption in the automobile industry, developments in the field of connected cars and the consequences of these trends on society. The third city to host the Roadshow will be Austin, Texas in the US in the coming year.
The SAE 2016 Vehicle Electrification and Connected Vehicle Technology Forum will be held at Crowne Plaza Shanghai. During the forum, engineers engaged in design, development and research of advanced automotive powertrains, vehicle electrification and vehicle connectivity will provide attendees the opportunity to learn about technological advances, challenges and solutions encountered within the mobility industry. Presentations will discuss the controls of electrified drivetrains, the integration of connectivity, autonomy and the impacts of the various systems. This forum will be presented by experts from OEMs, integrators, 1st and 2nd tier suppliers and academia.
The Repair & Maintenance sector will have a comprehensive educational platform with presentations and training activities, which are primarily targeted toward repair shop managers and technicians. The repair and maintenance terminal chains will be at the show to interact with procurement and supply chains to continue information exchange, business development and expansion. The Time of After Tax-for-Free Reform DRP (Direct Repair Program) Industry Summit, co-organized by China Automotive Maintenance and the Repair Trade Association, will focus on the new market opportunity after tax-for-free reform in DRP. The summit will offer after-sales maintenance service providers with policies and procedures of DRP implementation by insurance companies. In addition, speakers will share insights on international car insurance and maintenance, explore upcoming repair techniques, as well as business development directions.
Falling within the Accessories & Customising sector, the fringe programme will include product presentations and seminars related to the changes and interpretations of the industrial policy of automobile customization in China. Many brand exhibitors, including Amsoil, Bilstein, Liqui Moly and Valvoline, will present new techniques, technologies and applications of their latest lubrication products. These brands will focus on high performance automobile engines to increase the power of sports car and motor racing engines. In addition, professional visitors will also enjoy participating in interactive activities enhancing their experience. The AUTOHAUS CHINA 6th International Dealer Summit 2016 will examine topics including Dealers' After-sales Service Transformation under New Market Environment, and Used cars.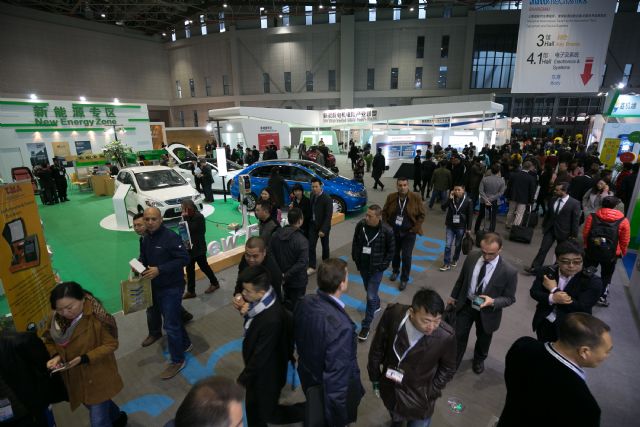 New Energy Zone is one of the highlighted zones of Automechanika Shanghai (photo courtesy of show organizer).
Among the long list of other fringe programme events planned throughout the four days of Automechanika Shanghai 2016, there will be:
Automotive Aftermarket Top 100 Chain Store Development Forum; China Aftermarket Top 100 Terminal Store Awards Ceremony 2016 (co-organized with AC Auto)
China Auto Parts Remanufacturing Products Presentation (co-organized with The Remanufacture Committee of China Association of Automobile Manufacturers)
China Auto Repair and Maintenance Conference 2016 (co-organized with Automotive Service World)
International Market Development Forum of China Commercial Vehicle and Engine Parts 2016 (co-organised with China Commercial Vehicle Parts Market Federation)
The Summit: Merger and Acquisition Strategies for Chinese Automotive Corporations in the Overseas Markets; and the Overseas Projects Roadshow (co-organized with Shanghai Anting Auto and Parts Export Base Development Co Ltd)
Top 10 Engine Award Ceremony 2016; China Engine Technical Conference (co-organized with Auto & Sports)
For more information about participating in the fringe programme events, please contact: Ms. Mathilda Song at mathilda.song@china.messefrankfurt.com or Ms. Yvonne Dai at yvonne.dai@china.messefrankfurt.com.
Automechanika Shanghai is returning to the National Exhibition and Convention Center, Puxi, Shanghai from November 30 through December 3, 2016 and is expected to welcome 5,700 exhibitors and 120,000 visitors. It is organized by Messe Frankfurt (Shanghai) Co Ltd and the China National Automotive Industry International Corporation (CNAICO). It is one of 16 Automechanika fairs held in Africa, Asia, Europe and North, Central and South America. For further information about the Shanghai show, please visit www.automechanika-shanghai.com or contact Messe Frankfurt (HK) Ltd, +852 2802 7728 / auto@hongkong.messefrankfurt.com.