COMPANY PROFILE
Taichiang Precision Co., Ltd. is located in the electroplating zone of changhua coastal park. It is the continuation of the taiking industrial factory with more than 30 years of electroplating professional and technical experience. The factory was established under the instructions of the chairman Huang Guoxiang. The new factory has been on track from scratch Production, the responsible team contributed a lot, allowing Taichiang to show off with the new factory and new technology.

Taichiang uses low-polluting trivalent chromium alkaline zinc and zinc-nickel alloy drum electroplating, which has excellent corrosion resistance and very uniform coating, and has excellent adhesion to all kinds of viscose. In addition, the strengthening treatment of zinc substrate and trivalent chromium passivation agent and sealing agent can further enhance the corrosion resistance of precision products and fasteners. In terms of color, customized multi-color passivation can be done according to customer needs.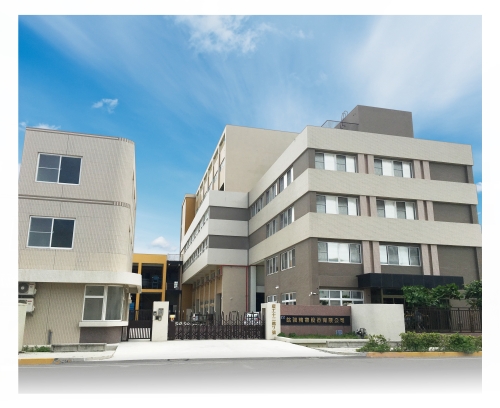 Taichiang Precision Co., Ltd.


Taichiang's alkaline surface treatment technology helps to expand the integration of products and components, and improve the quality and performance, giving the most end-user a good experience. Specifying the correct coating protection can help minimize maintenance and replacement costs, and reduce the risk of defects and easy failures, and can maintain consistent and reliable performance.

Products that can be plated include: auto parts, bicycles, aerospace processing parts, machinery equipment, construction hardware, furniture hardware, medical equipment and 3C electronic processing parts. Therefore, it is used in various fastener products such as self-tapping screws, special screws and nuts, pull caps, washers, buckles, forgings, powder metallurgy parts, stamping parts, die-casting, hot forging tools, and high-precision turning Metal parts and other products are suitable for use.
MAIN PRODUCTS/SERVICE
COMPANY INFORMATION
| | |
| --- | --- |
| Export Market: | Global |
| Business Type: | Manufacturer, Exporter, OEM, ODM |
| Competitive Advantages: | Using low-pollution trivalent chromium passivation alkaline non-cyanide zinc and alkaline non-cyanide zinc nickel, drum electroplating, This provides the following advantages 1. Excellent corrosion resistance. 2. Very uniform coating. 3. It has excellent adhesion to adhesives and coatings. Alkaline plating helps to extend the life of products and components. Color series can be multi-color passivation treatment: *Zinc-nickel alloy (black, natural color, blue and white) *Zinc (black, white, colorful, blue and white) Provide a variety of machinable products: automobiles, forgings, powder metallurgy parts, stamping parts, aerospace processing parts, architectural furniture hardware, 3C electronic processing parts, various screws and nuts, washers, medical equipment, die casting, Diversified fastener products such as hot forging tools and high-precision turning metal parts. |
Company:
TAI CHIANG PRECISION CO. LTD.
Address:
No.7, Huangong 12th Rd., Lukang Township, Changhua County 505004, Taiwan
Telephone:
886-4-7810458
Fax:
886-4-7810457
E-Mail:
URL:
www.tai-chiang.com
www.cens.com/taichiang

Send inquiry to this company