Founded in 1982, Clear Dawn Co. is a prestigious hardware manufacturer, generating mainly luggage racks, display racks & shelves, shop fittings, lighting fixtures, and metal parts for the use in various industries.

The company started out with a small workshop handling hardware devices and has today developed into a medium-sized company with two manufacturing factories turning out various display racks and metal parts made of stainless steel and aluminum.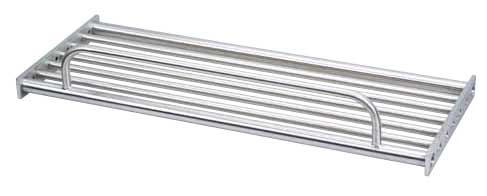 Clear Dawn has been certified to meet ISO 9001 standards, and most of its products have reached world standards and are exported mostly to the United States, Canada, Australia, New Zealand, Japan, Singapore, China and West Europe.
To expand its product lines, Clear Dawn has in recent years developed passenger compartments for trains and express vehicles. The compartments, featuring specially treated stainless steel plank as thick as 3 millimeters, are marketed mainly to North America and West Europe. (JL)
Clear Dawn Co.
17F-3, No. 508, Chunghsiao E. Rd., Sec. 5, Taipei, Taiwan
Tel: 886-2-27279416
Fax: 886-2-27279415
E-mail: cdcmetal@cleardawn.com.tw
Website: www.cleardawn.com.tw