Bathroom faucts, Drinking faucets, Wash bowl faucets, Bronze safety valves, Brass needle valves, Brass ball valves, Brass nylon hose fitting, RO water purifiers
Since its inception in 1990 in Taiwan's central county of Changhua, Shyang Yhi Hardware Factory has been specialized in manufacture of faucets and related parts for nearly two decades.

Long experienced in production and R&D, the company has built a solid name as a professional faucet maker in Taiwan, providing a wide range of faucets and related accessories, including drinking faucets, bathroom faucets, kitchen faucets, bronze safety valves and water gauge valves, brass needle valves and ball valves, hose fittings, water inlet T-joints, pneumatic connectors and adaptors.

Highly concerned about user's health in connection with product quality, the company has conscientiously worked on upgrading production capability, in an effort to produce faucets compliant with NSF (National Sanitation Foundation) standards. So far, the ISO-9001-certified firm has had its products labeled by NSF, and further sent its lead-free faucets for NSF 61-9 approval.

Backed by cutting-edge production and R&D capability, the company exports its high-profile faucets and related parts with world-caliber quality worldwide. Also the company welcomes custom orders on an OEM basis.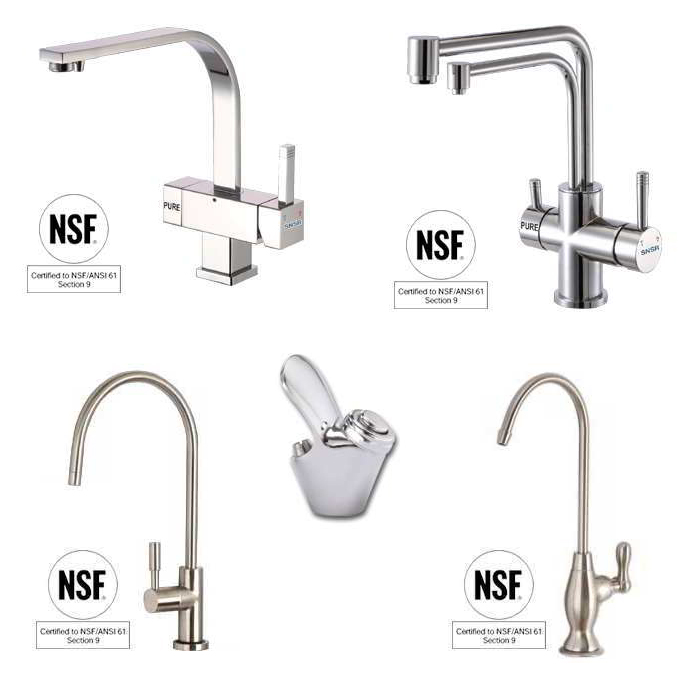 Shyang Yih Hardware Factory
No. 6-8, Lane 23, Lingtsao Rd., Sec. 2, Lukang Town, Changhua County, Taiwan
Tel: 886-4-771-7247
Fax: 886-4-771-8533
Email: mailto:hsiangi@hsiang-i.com
hsiangi@hsiang-i.com
Website: http://www.hsiang-i.com
www.hsiang-i.com