Clear Dawn Co., Ltd., founded in 1982, specializes in the production of various kinds of hardware, industrial metal parts and modern display racking systems mainly made of stainless steel, aluminum and mild steel. The company is a qualified infrastructure hardware supplier for international projects.

The company's CEO David Lin is a well-seasoned machinery engineer and president Jerry Liao is versed in international trading and commercial operations. With over two decades of development, Clear Dawn currently operates two manufacturing factories in central Taiwan. The ISO9001- and QMS9001-certified firm has carried out stringent quality-control process in-house.

The company is promoting two innovative product lines, including made-to-order carts and stainless-steel luggage racks. Made of SUS304, SUS316, SUS316L stainless steel, the carts are suitable for various public transportation equipment, including tour coaches, trains, aircrafts, trolleys, etc. The stainless-steel luggage racks are especially designed for tour coaches and rail cars, handrails, stanchions, and grab handles.

The company uses its own metal-sheet and welding plus heat treatment to roll out the made-to-order carts. The luggage racks are made of seamless stainless steel tubes, selling very well in United Kingdom, Germany, France, the U.S. and Canada.

Clear Dawn will showcase its latest products at the 2010 National Hardware Show, slated for May 4-6 at the Las Vegas Convention Center of the U.S. (BS)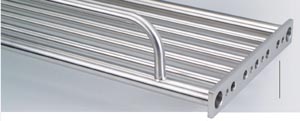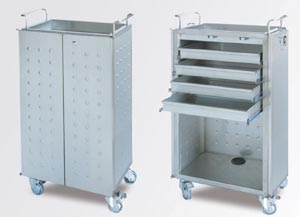 Clear Dawn Co., Ltd.
17th Fl.-3, No. 508 Chunghsiao E. Rd., Sec. 5, Taipei, Taiwan
Tel: 886-2-2727-9416
Fax: 886-2-2727-9415
E-mail: cdcmetal@cleardawn.com.tw
Website: www.cleardawn.com.tw