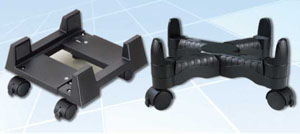 Established in 1990, Jia Hung Enterprise Co., Ltd. has been dedicated to production of office supplies and computer peripheral products.
Over the years, the company has accumulated seasoned knowledge about plastic material properties and consummate manufacturing skills. Besides, it has also integrated in-house production, from mold design and development to back-end manufacturing, thus having achieved greater efficiency and flexibility than competitors.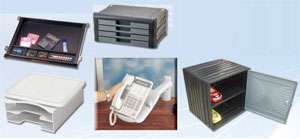 The company turns out a wide variety of office supplies and SOHO office furniture, including computer racks, file cabinets, CD cases, keyboard drawers, copy holders, telephone stands, pencil cases, storage racks, mouse pad trays, computer stands, etc. With strong commitment to customer services and quality, the company is also noted for its OEM capability.
Jia Hung Enterprise Co., Ltd.
No. 77, Chipan Lane, Gonehen Li, Lukang Town, Changhua County, Taiwan 505
Tel: 886-4-777-9606
Fax: 886-4-777-0406
Email: jiahung@ms56.hinet.net
Website: www.jiahung.com