For Dah Industry Co., Ltd. has been the pioneer maker of PP woven-bag complete production lines in Taiwan for over 40 years, well known for its dedicated R&D of innovative machines to meet varying demands. The maker not only tape line extruder, weaving loom also Flexo. printing machine and conversion line.

Founded in 1970, For Dah specializes in making and exporting a full range of plant equipment to produce PP/HDPE (polypropylene/ high-density polyethylene) woven bag, jumbo bag, PP woven geotextile, PP woven laminated bag, PP woven outside lamination bag, onion bag, cement bag, tarpaulin, container liner etc.

For Dah offers ISO9001 and CE certified products verified by SGS and TUV, with over 665 clients from over 78 nations attesting to the reliability and high performance of its products. The maker claims to have sold products to over 24 factories in Egypt, 15 of which purchased turnkey equipment.

The company say that all the parts used are CNC (computerized numerically controlled) precision lathed. It has adopted computer-aided design and manufacturing (CAD/CAM) systems for shop drawings, and standardized parts to ensure consistent quality.

Besides supplying high-quality machinery, For Dah also offers sophisticated manufacturing know-how to help customers build competitive edge to achieve cost-effective production. The company says it provides complete technical support, production cost-saving planning, production analysis and operation training for its engineering staff is committed to helping customers choose optimal machines for specific applications. (BS)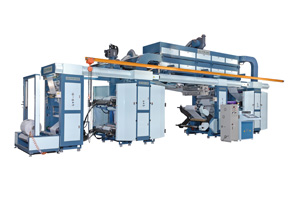 8-color roll--to-roll printing machine developed by For Dah.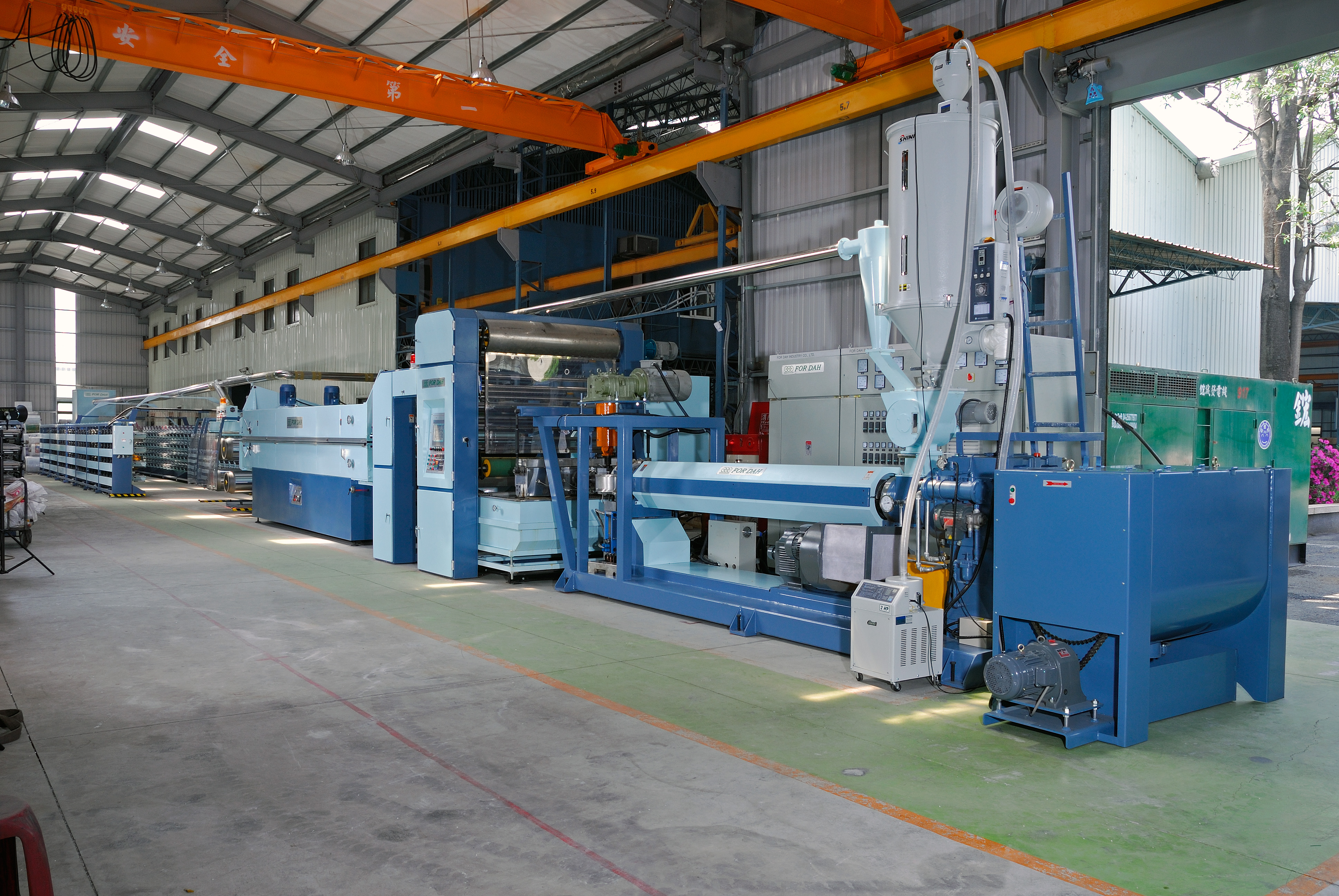 High-speed flat yarn making machine. (Machine speed: 450M/h, Production speed: 380M/h)
For Dah Industry Co., Ltd.
Tel: 886-5-221-5139
Fax: 886-5-221-9259
E-mail: fordah@ksts.seed.net.tw
Website: www.fordah.com.tw