Founded in 1979, Famco Ltd. has been well known as a world-caliber supplier of hardware, beauty care products, briefcases, pilot cases and carts in Taiwan

The company has also been diversifying into the segment for organic fertilizers in recent years. To quickly build its profile and recognition, the company has extensively studied climates, humidity, physical, chemical and biological characteristics of water as well as various kinds of crops in Taiwan, and has sough cooperation with Japanese partners to supply the best-suited organic fertilizers.

With single-minded dedication to helping local farmers boost productivity, the company has won positive local responses to its efforts, positioning the company at a higher ground in the line. The proven organic fertilizer supplier also welcomes business with foreign buyers. (SC)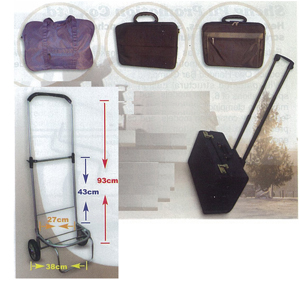 Famco Ltd.
2F, No. 52, Lane 260, Kuangfu S. Rd., Taipei City, Taiwan
Tel: 886-2-2731-3085
Fax: 886-2-8773-6365
Email: famco@ms61.hinet.net