Leading manufacturer of metal stamping parts offers unparalleled customer service and innovative manufacturing skills.

CDC Group mainly manufactures stamping parts, CNC metal parts, stainless steel casting parts, aluminum alloy parts, titanium fasteners, stainless steel pistons and cylinders. CDC's designers dedicate much of their time to research and development, obtaining patents in Taiwan, China and the USA for many of their new products. CDC products are used in hardware for construction and in industrial parts and specialized components for transportation equipment such as steel luggage racks, made from seamless stainless steel tubes. CDC also supplies materials for many overseas projects. Additionally, CDC's products are now used in the IT industry. The company is proactive in terms of quality, using the ISO 9001 quality control system, and is highly experienced in logistics support.

CDC Group welcomes specific requests from customers who wish to supply their own designs and/or samples and responds promptly to such requests with a fair estimate of costs.

"At CDC we pride ourselves on our attention to the customer's specific needs," says Jerry Liao, General Manager of CDC. "Our research and design team are constantly working on new prototypes and we can manufacture parts to fit any customer's design. The CDC team benefits from decades of shared experience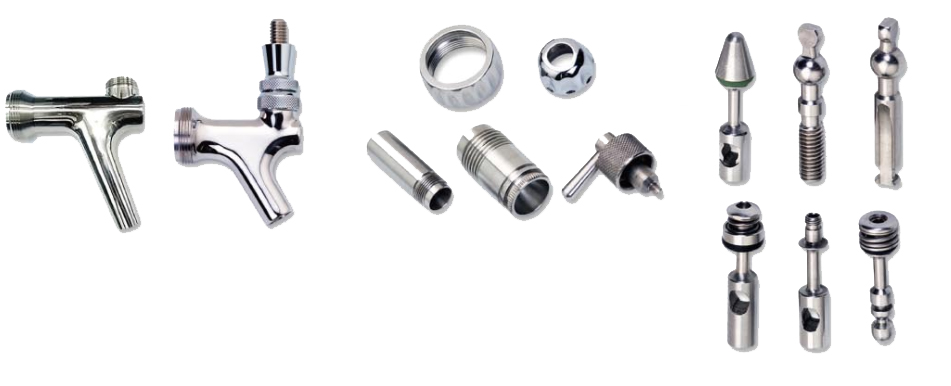 Clear Dawn Co., Ltd.
17th Fl.-3, No. 508, Chunghsiao E. Rd., Sec. 5, Taipei, Taiwan
Tel: 886-2-2727-9416 Fax: 886-2-2727-9415
Email: cdcmetal@cleardawn.com.tw
http:// www.cleardawn.com.tw