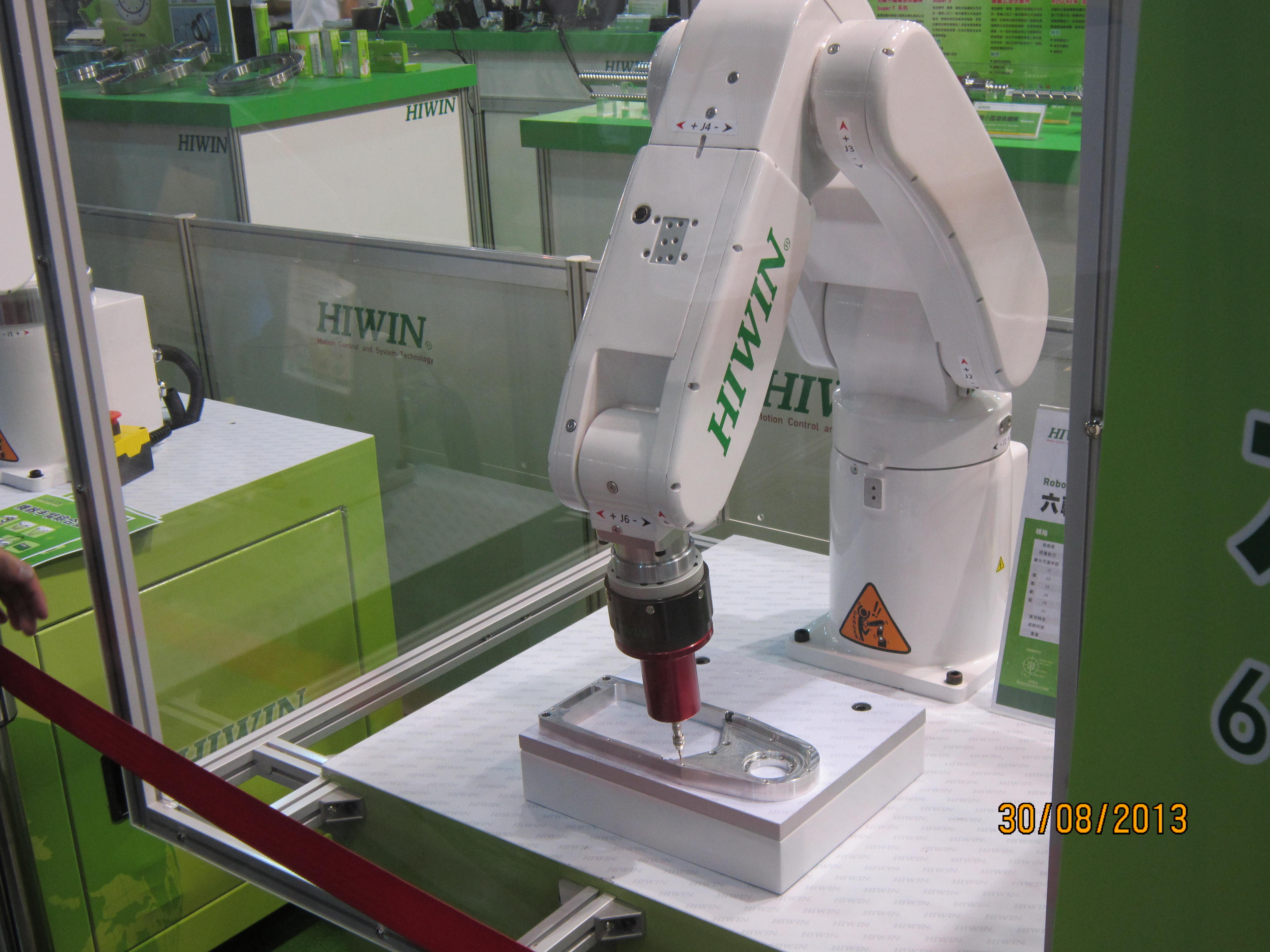 Robots will help boost Hiwin's 2014 revenue.
Hiwin Technologies Corp. Chairman and Chief Executive Officer (CEO) Eric Chuo recently said that the company's industry-robot business will considerably help boost revenue for 2014, when it starts shipping articulated robot arms, spider-type robots, and robot arms for silicon wafer factories in the first and second quarters.
Also, the company's robots for medical rehabilitation are currently under verifications both in Taiwan and China.
To keep up with the company's marketing plan for the China market, the company will inaugurate its investment plan in the China-Singapore Suzhou Industrial Park in 2014 to produce ballscrews and linear guideways initially, and robots ultimately.
Chuo, whose company is recognized as the world's No.2 ballscrew maker, predicts Taiwan's machine-tool industry to begin climbing in the second half of 2014 and forecasts the company's revenue for 2014 to be "definitely better than in 2013" mostly thanks to shipments of industry robots, medical robots, intelligent automation equipment, auto parts.
The company recently chose the 2014 winners of its Hiwin Thesis Award from 28 entries, including six papers on machine tools science, suggesting the island's in-depth studies of  machine tools and quality of education.
The company began sponsoring the award in 2004, with total fund of NT$10 million (US$333,333) a year. (KL)