CNC precision grinders, cylindrical grinders, internal grinders, compound grinders, vertical honing machines, etc.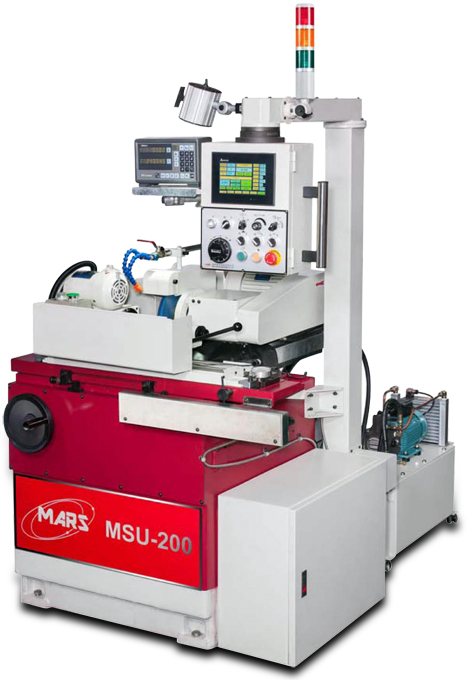 Founded in 1997, Mars Precision Machinery Co., Ltd. is a specialized Taiwanese designer and manufacturer of CNC grinders. The company supplies cylindrical grinding machines, internal grinding machines, compound grinding machines, vertical honing machines, and tungsten carbide cutting machines.
Using hydrostatic technology that has won the firm over a dozen invention and design patents in Taiwan, Mars is a genuine expert in the precision grinding sector. All of its grinding machines incorporate unique precision hydrostatic spindles and guide-ways.
Excelling in the design of hydrostatic bearings, the company makes own-brand hydrostatic spindles that have a rotational accuracy of up to 0.0002mm and feature rigidity for high loads.
Focusing on both the local and overseas markets--especially emerging markets--Mars has built up sound global marketing and distribution channels, and has established a firm foothold in Taiwan, China, and Southeast Asia. Besides selling under its own "MARS" brand, the company also provides OEM, ODM, OBM, and customization services.
MARS won a 2013 "Taiwan Excellence Award," a prestigious honor granted to the most innovative, high precision, high quality, and high value-added products made in Taiwan. MARS welcomes inquiries of any kind at any time. (DC)
Mars Precision Machinery Co., Ltd.
No. 175, Dongsheng Rd., Dali Dist., Taichung City, Taiwan 412
Tel: 886-4-2485-3906
Fax: 886-4-2485-1283
E-mail: ms.pm@msa.hinet.net
Website: www.msmachinery.com