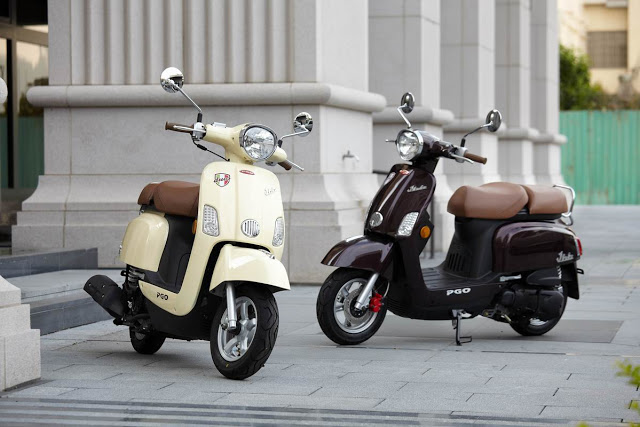 Second-class PTW brands together achieve an eye-catching annual sales volume growth of 34.1% in 2013.
Sales of new powered two-wheelers (PTWs) in Taiwan totaled 667,973 units in 2013, modestly shy of most industry experts' expectations, but a 6.5% increase from the previous year, according to statistics compiled by the Ministry of Transportation and Communications (MOTC).
Industry insiders said that in December 2013, new-PTW sales dropped about 10% from the previous month, hampering the 2013 volume from surpassing 700,000 units, as set by most industry insiders.
Kwang Yang Motor Co., Ltd. (KYMCO brand) retained its 14-year lead in the domestic PTW market in 2013 by vending 271,867 new PTWs in Taiwan, a 3.6% year-on-year (YoY) increase and representing market share of 40.7%, and the maker targets to lead the 15th year in 2014 by selling 280,000 units, or a market share of over 40%.
The No. 2 Yamaha Motor Taiwan Co. (Yamaha) enjoyed the highest annual sales-volume growth of 10.1% in 2013, shipping 192,557 new PTWs to local consumers for a market share of 28.8% (27.9% in 2012).
Sanyang Industry Co., Ltd. (SYM) was the No. 3 in 2013 by selling 142,667 units for  market share of 21.4% and a 1.2% YoY shipment decrease.
Second-class Brands
Taiwan's domestic PTW market has long been dominated by the top-three brands to leave a sliver of sub-10% of the market to second-class brands, of which major operators as PGO (Motive Power Industry Co. Ltd.) and Aeon (Aeon Motor Co., Ltd.) have been aggressively developing products and marketing to reverse such trend.
In 2013, PGO, already a major PTW exporter to Europe, almost doubled its previous-year domestic sales volume to more than 20,000 units, the highest record for many years; while the firm claims to challenge an annual goal of 50,000 units in Taiwan.
All major PTW brands forecast that the overall domestic market in 2014 will stay flat  between 650,000 and 670,000 units. Though most of makers expect to stop fierce underselling competition, especially in the 125cc entry-level scooter segment, industry insiders said that strong demand for more affordable models is expected to continue for some time.
New PTW Sales in Taiwan (2013)
Maker

2013
Volume

Market
Share

YoY

KYMCO

271,867

40.7%

3.6%

Yamaha Taiwan

192,557

28.8%

10.1%

SYM

142,667

21.4%

-1.2%

Others

60,882

9.1%

34.1%

Total

667,973

100.0%

6.5%

Source: MOTC