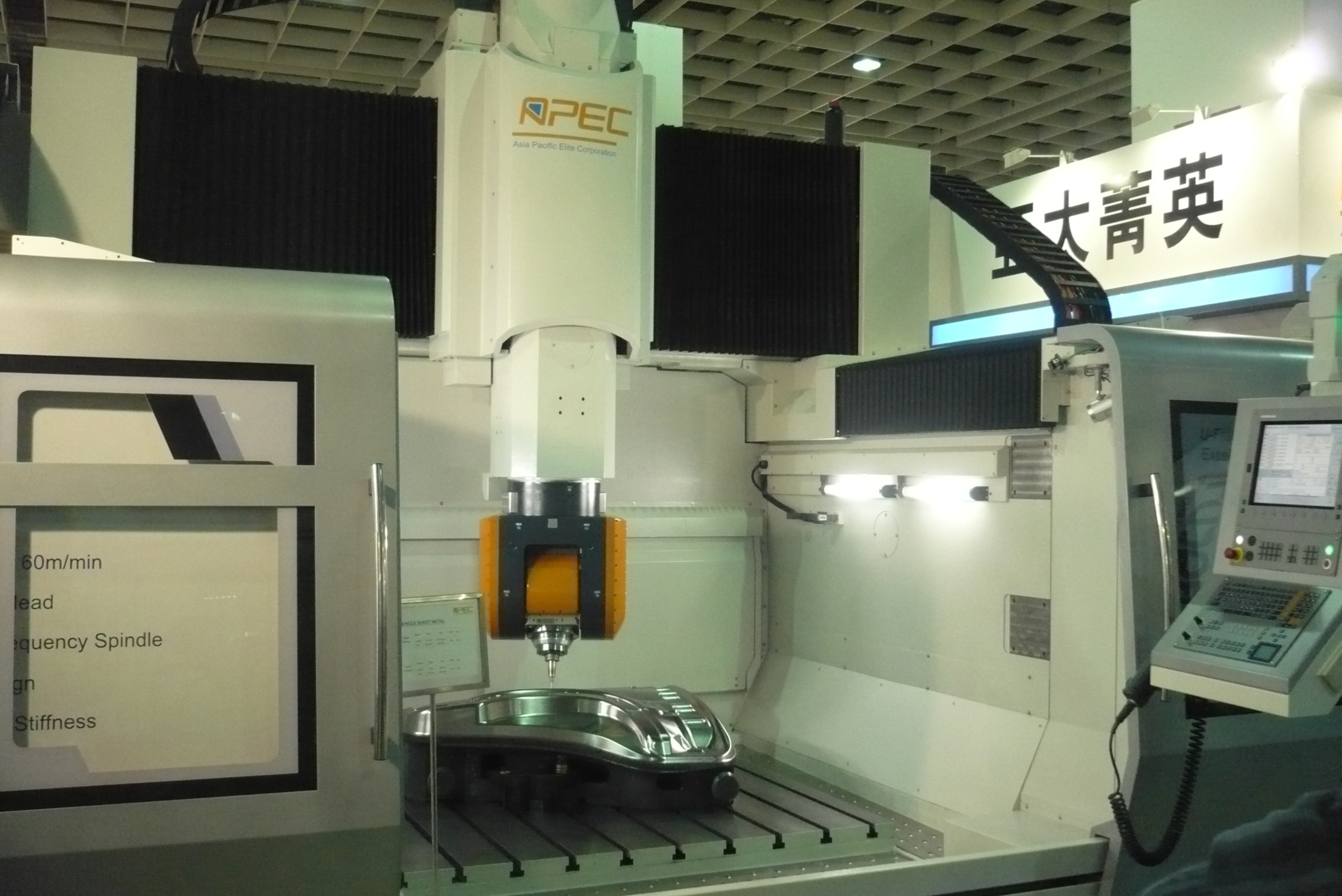 Brisk business into the first quarter 2014 has inspired Taiwan's machine-tool makers to launch expansions.
Flooded by orders in the first quarter of 2014 and upbeat about business for the second quarter, Taiwan's leading machine-tool makers will inaugurate expansion plans earlier than originally scheduled.
Industry executives point out that the recovering economies in the Europe Union, United States and China are motivating Taiwan's machine-tool heavyweights, including Goodway Machine Corp., Awea Mechantronic Co., Ltd., Tongtai Machine & Tool Co., Ltd., Machinery Co., Ltd., and Shieh Yih Machinery Industry Co., Ltd., to kick off expansion plans.
Goodway and Awea, which belong to the Goodway Group, have seen orders increasing month after month since the fourth quarter of 2013, pushing up backlogged orders to over NT$900 million (US$30 million) at Goodway and NT$1.2 billion (US$40 million) at Awea. Industry executives estimate the two companies' revenues the first quarter of the year to improve QoQ.
The group will start to build a plant at the Chayi Dapumei Intelligent Industrial Park in southern Taiwan in mid-2014 as part of its plan to push into machine tools for aerospace and energy industries. The first-stage of the project is scheduled to begin volume production in 2016, costing an estimated NT$1 billion (US$33.3 million) in investment.
Tongtai will begin construing a factory for around NT$600 million (US$20 million) sometime in the second half of this year on 66,000 square meters it has leased at Lujhu campus of the Southern Taiwan Science Park, with the plant to start volume production in 2015, to generate an estimated NT$4 billion (US$133.3 million) of revenue a year at  full capacity.
The company still has over NT$1.9 billion (US$63.3 million) of backlogged orders, half of which from mainland Chinese carmakers. It has  orders throughout the first quarter and estimates visibility for new orders to continue into the second quarter, when the company estimates business to  pick up clearly.
Kao Fong is constructing an NT$600 (US$20 million) factory on 6,791 square meters, with plans to complete the facility by the end of this year and start volume production in early 2015, to build heavy-duty double-column machining centers, five-axis machining centers, and five-face machining centers to generate revenue up to NT$1 billion (US$33.3 million) a year.
Shieh Yih plans to begin its third-stage capacity expansion for around NT$200 million (US$6.6 million) in China on 9,900 square meters earlier than expected by the end of this year. The company still has over NT$1.4 billion (US$46.6 million-plus) of backlogged orders to keep production humming into the second quarter.
Regardless of the brisk orders to the island's machine-tool makers, chairman of the Taiwan Machine Tool & Accessory Builders' Association (TMBA), Eric Chuo, points out that the fluctuations of New Taiwan dollar against the greenback will decide the fate of the island's machine-tool industry this year. (KL)