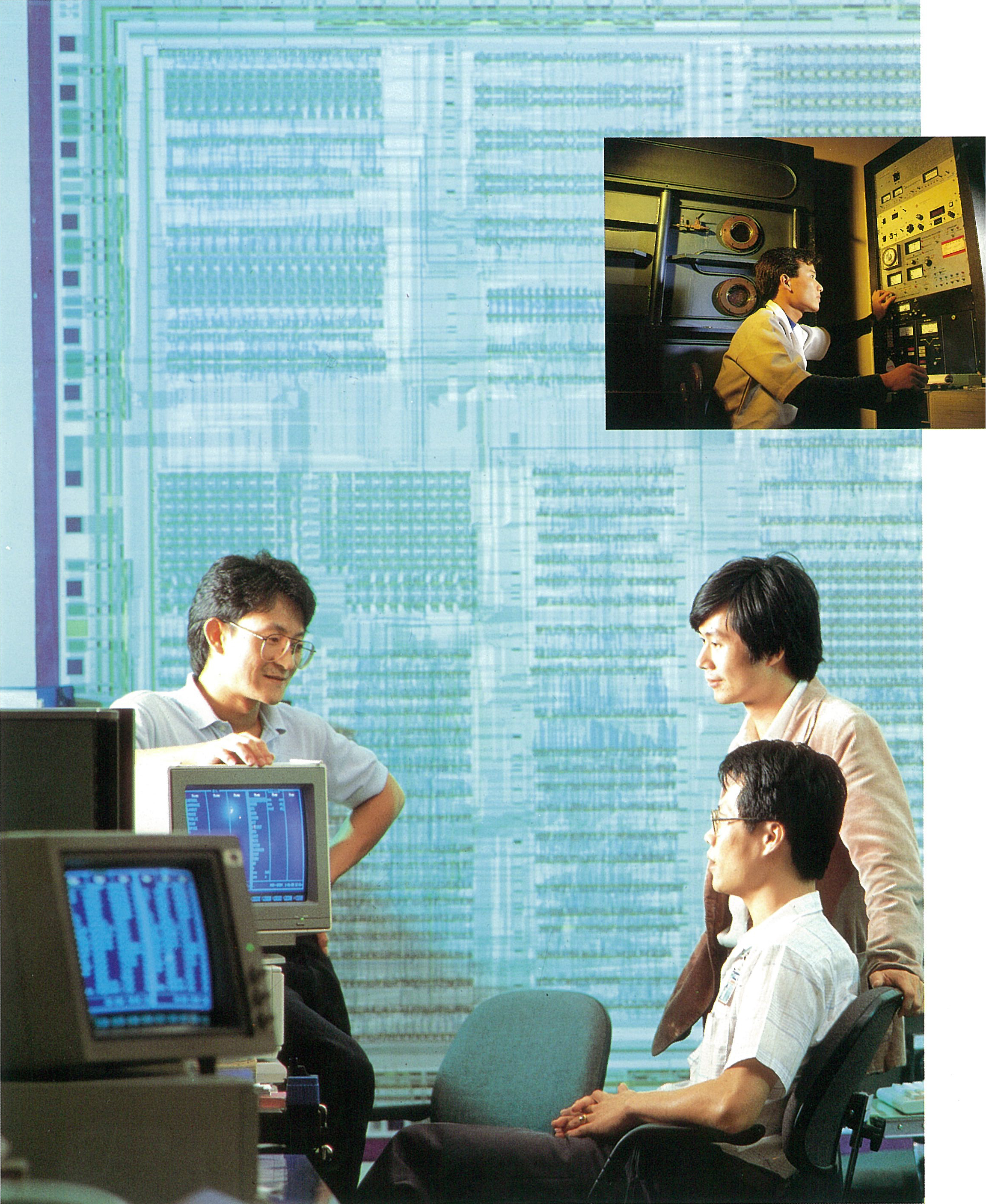 Combined revenue of Taiwan's three science parks hit new highs in 2013. (Photo courtesy of HSP).
The Hsinchu Science Park (HSP), the Central Taiwan Science Park (CTSP), and the Southern Taiwan Science Park (STSP), all overseen by the  National Science Council (NSC), had combined revenue of NT$2.19 trillion (US$73 billion) in 2013, surging 9.2% from 2012 to hit new high, according to NSC.
The 2013 result was the third time the combined revenue of the three science parks soared past the NT$2 trillion (US$66.6 billion) mark.
Integrated-circuit (IC) and optoelectronics industries were the primary growth drivers of the three parks' 2013 revenue, with IC revenue rising 13% year on year and the other sector's revenue adding 4.3%.
NSC officials ascribe the hefty growth of the IC revenue mostly to increased demands for mobile computing devices and the migration to 28-nanometer process technology at the island's fabless and fab manufacturers.
Behind the growth of the optoelectronics revenue was also the increase in mobile computing device demands, as well as steadily growing  market of solar cells.
The Hsinchu park alone generated revenue of NT$1.11 trillion (US$37 billion) last year, up 5.1% year on year to hit a 5-year second highest. The central Taiwan park raked in NT$459.9 billion (US$15.3 billion), shooting up 42.2% from 2012 to hit record high. Unlike the other two parks, the southern Taiwan park saw revenue decrease 1.1% to NT$615.1 billion (US$20.5 billion).
NSC's data shows that telecom-equipment sector was the only of the Hsinchu park's top six industrial sectors that posted contraction last year—around 10% year on year—due to lukewarm market for satellite telecom systems and optic fiber. The other five—IC semiconductor, optoelectronics, computer, precision machinery, and biotech—all registered growth.
For the central Taiwan park, the growth drivers were mainly start-ups of volume production at some new facilities in addition to robust orders from mobile computing device makers.
At the southern Taiwan park, although IC suppliers suffered revenue plunge due to increased inventory backlogs of 40nm chips, which triggered price slump of the chips mostly supplied by the park's makers, optoelectronics and biotech remained strong.
NSC's deputy minister, Y.P. Lin, feels the chance for the three science parks' revenue to further climb this year is quite high based on continuing brisk demand for mobile computing devices, which will drive demand for high-end IC chips, and economic recovery in industrially advanced nations.
Not only did the three parks' combined revenue hit a new high last year, total employees of 253,900 also set historical high, around 9,000 more than in 2012, according to NSC. (KL)
Operation Status of NSC's Three Science Parks (2013-2014)
| | | | |
| --- | --- | --- | --- |
| Park \ Revenue | 2013 Revenue | YoY Change (%) | 2014 Goal |
| All Three | NT$2.19tn | 9.2 | New high expected |
| HSP | NT$1.11tn | 5.1 | NT$1.16tn projected |
| CTSP | NT$459.9bn | 42.2 | NT$480-500bn projected |
| STSP | NT$615.1bn | -1.1 | NT$650bn projected |
Source: NSC