Entries from around the world highlight the increasingly international scope of annual award
By QUINCY LIANG

The Taipei CYCLE d&i Awards returned for its third edition at the 27th Taipei International Cycle Show (Taipei CYCLE 2014), held from March 5 to 8 in Taiwan.

The awards were hosted by the Taiwan External Trade Development Council (TAITRA) and the Taiwan Bicycle Exporters' Association (TBEA), and executed by iF DESIGN ASIA Ltd., a subsidiary of iF International Forum Design GmbH of Germany. A total of 185 entries from 16 countries were evaluated. The 49 winning products were all displayed at Taipei CYCLE, one of the world's largest and most important assembled shows for bicycles and bicycle parts.

Peter Huang, president & CEO of TAITRA, said that the competition entries reflected the increasingly international character of the awards. Entries were submitted from Germany, Japan, Hong Kong, the U.S., Canada, the Netherlands, France, Italy, the U.K., Australia, China and Israel, as well as, for the first time, from Switzerland, Korea and Slovakia.

The award jury was formed by design and cycling industry professionals from Switzerland, Germany, the U.S., Belgium and Taiwan. The entries were evaluated based on degree of innovation and creativity, design quality, workmanship, choice of materials, environmental compatibility, functionality, utility, safety, ergonomics, and universality of design.

Huang stressed that the winning products amply reflected ingenuity in the cycling industry. They included a super compact, fast folding bike for commuters, a Bluetooth accessory to monitor cyclists' physical condition, new bicycle lights, and bike accessories. All of these products will encourage more people to adopt a healthy and sustainable lifestyle that cycling seeks to inspire, he said.

This year, entries were accepted in the following categories: Bicycles, Components + Parts, Accessories and E-Bikes + Pedelecs. The panel of experts who judged the entries was made up of Tony Chang (Taiwan Design Center/Taiwan), Shikuan Chen (Compal Electronics/Taiwan), Stijn Deferm (Stijn Cycles/Taiwan), Norbert Haller (IDberlin/Germany), Martin Kessler (Process Design/Switzerland), and Michael Steen (Nike/Taiwan).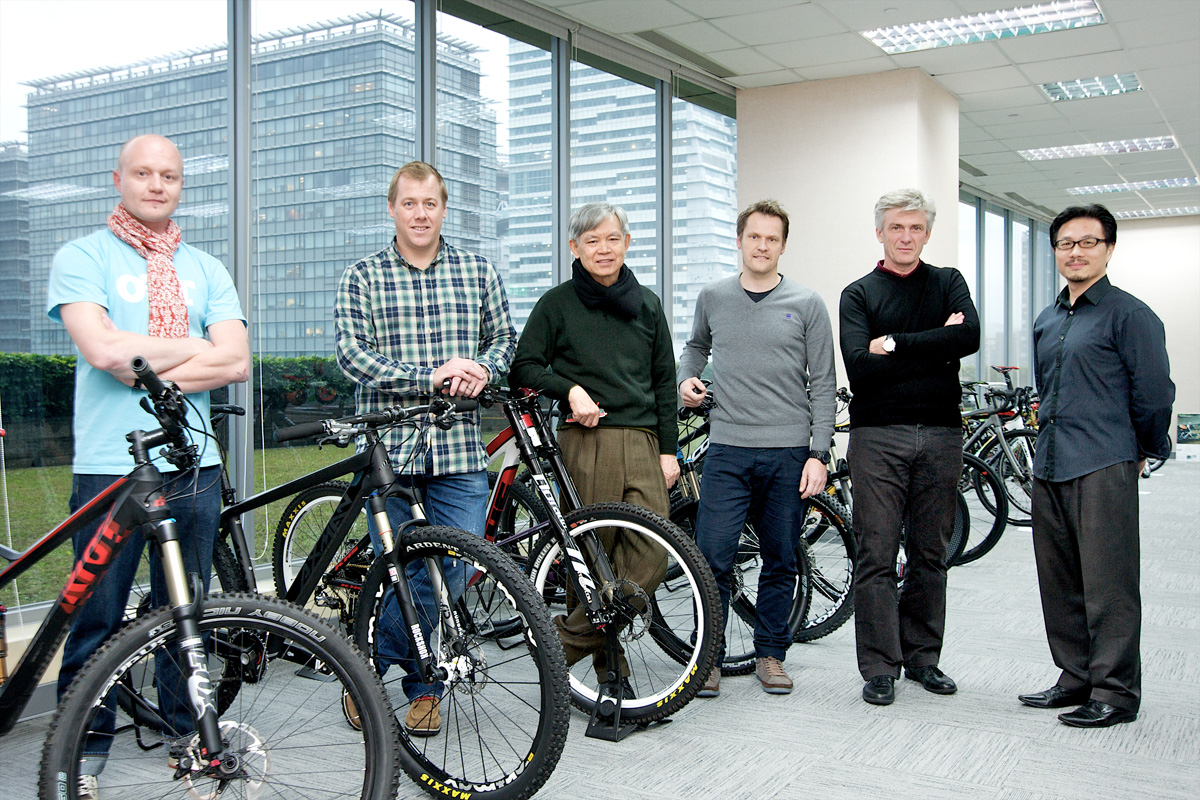 Members of the Taipei CYCLE d&i awards 2014 july (from left to right): Stijn Deferm, Michael Steen, Tony Chang, Norbert Haller, Martin Kessler, and Shikuan Chen.
"It was very interesting and inspiring to join the Taipei CYCLE d&i awards 2014. The work of the international jury team was efficient with a professional exchange of experience and information during the judging session. The event was very well organized and professionally guided," noted Haller, one of the jury experts. "The Award attracted participants from all over the world and presented the current and future trends in the bicycle industry. The work on the product details and quality of workmanship was noticeable. However, we didn't see so many outstanding innovations. The main trend was the evolution of the products, with better design and technique in detail."
Below are the winners of the TAIPEI CYCLE d&i awards 2014, including the five Gold Award winners and the summary of others chosen by the CENS editorial team.
Gold Award Winners of the Taipei CYCLE d&i awards 2014:
1.
Entry ID: 286-131682
Product:
AMR Riot Lector 9
| Mountain Bike
Category: 01. Bicycles
Company: GHOST-BIKES GMBH, Germany
Design: GHOST-BIKES GMBH, Germany / Accell Asia Taiwan, Taiwan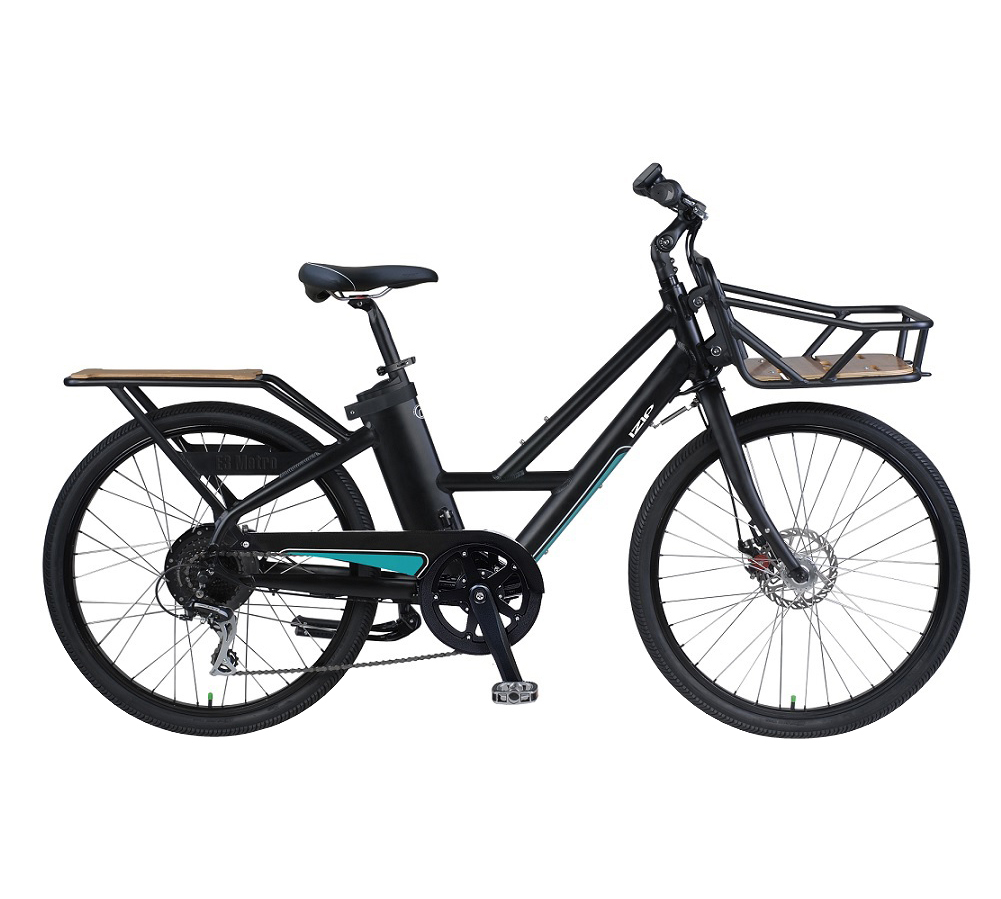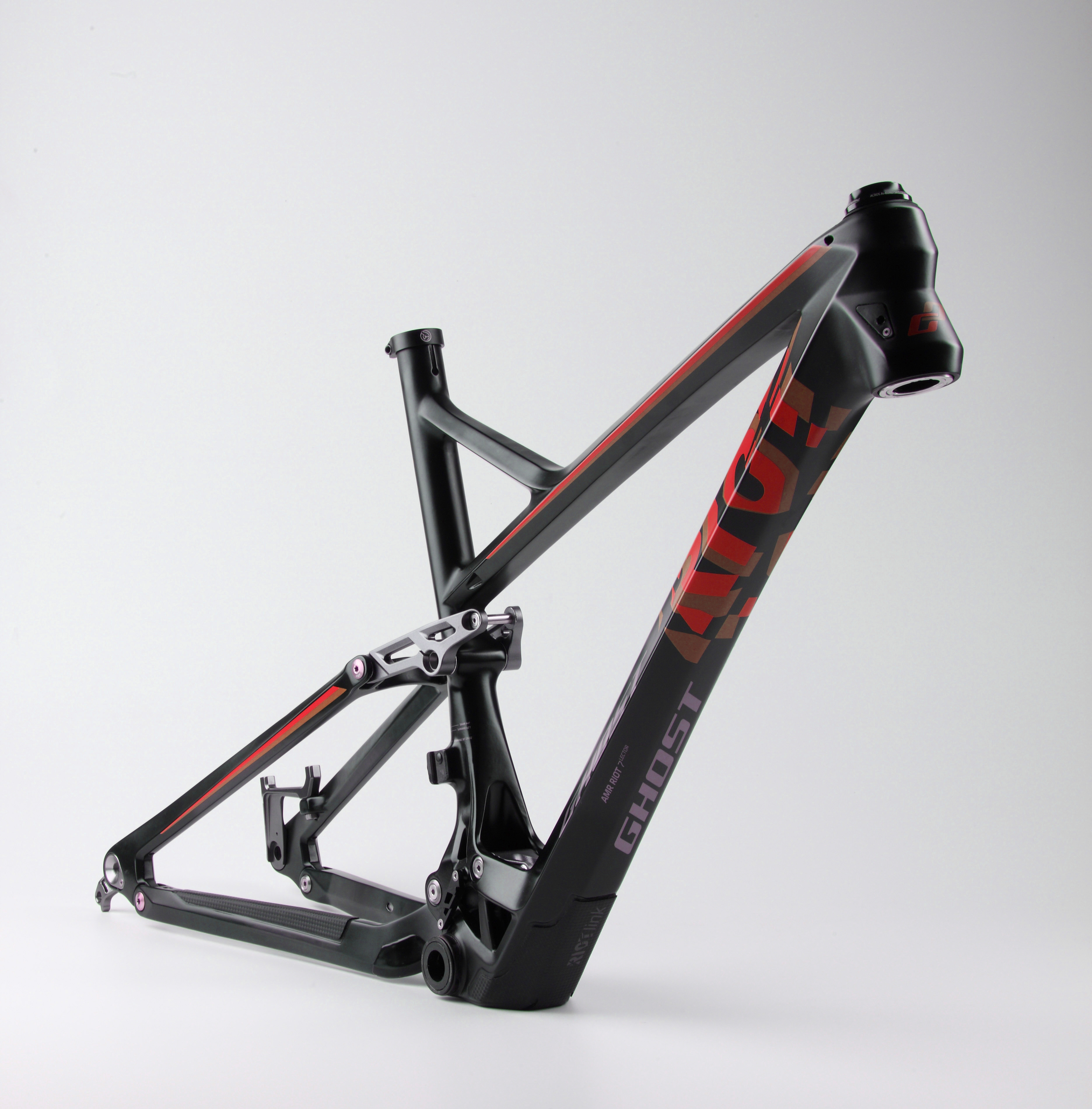 Designer: "Imagine a bike that can take you further, go faster and make every ride safer. Both uphill and downhill, the bike is more energy efficient and also capable of handling the roughest trails. Numerous innovative solutions are incorporated into the dynamic design. The close cooperation between our engineers and designers has resulted in a product that redefined our perception of the ultimate mountain bike."
Jury's Opinion: "The AMR Riot Lector 9 Mountain Bike is impressive in its clear design language and the extraordinary manufacturing process used. It stands for high quality in every single detail – a very convincing, dignified representative of the Mountain Bike family."
2.
Entry ID: 286-129993
Product:
EQUINOX MiRacle
| Full Carbon Wheel Set System
Category: 02. Components + Parts
Company: GIGANTEX COMPOSITE TECHNOLOGIES CO., LTD, Taiwan
Design: GIGANTEX COMPOSITE TECHNOLOGIES CO., LTD, Taiwan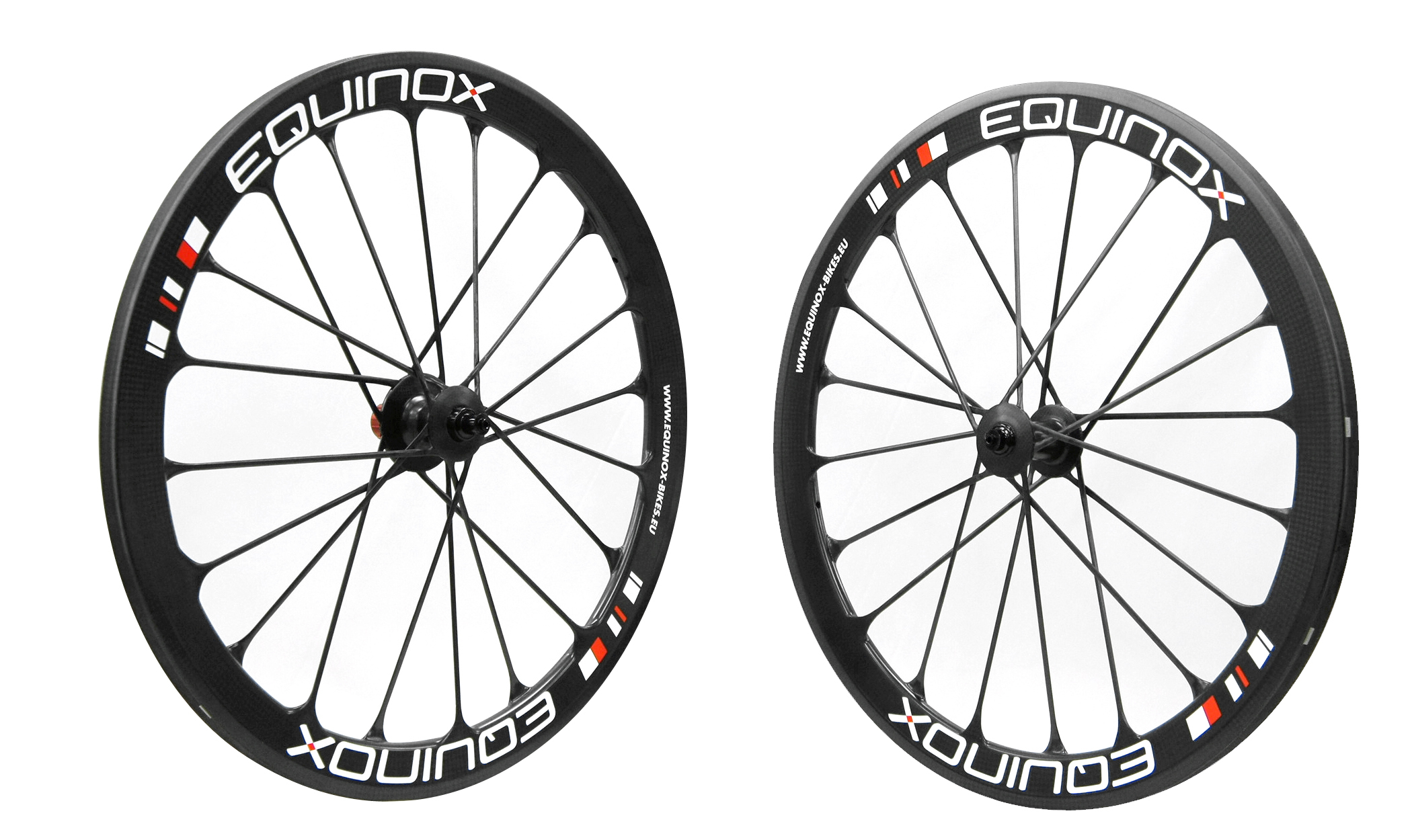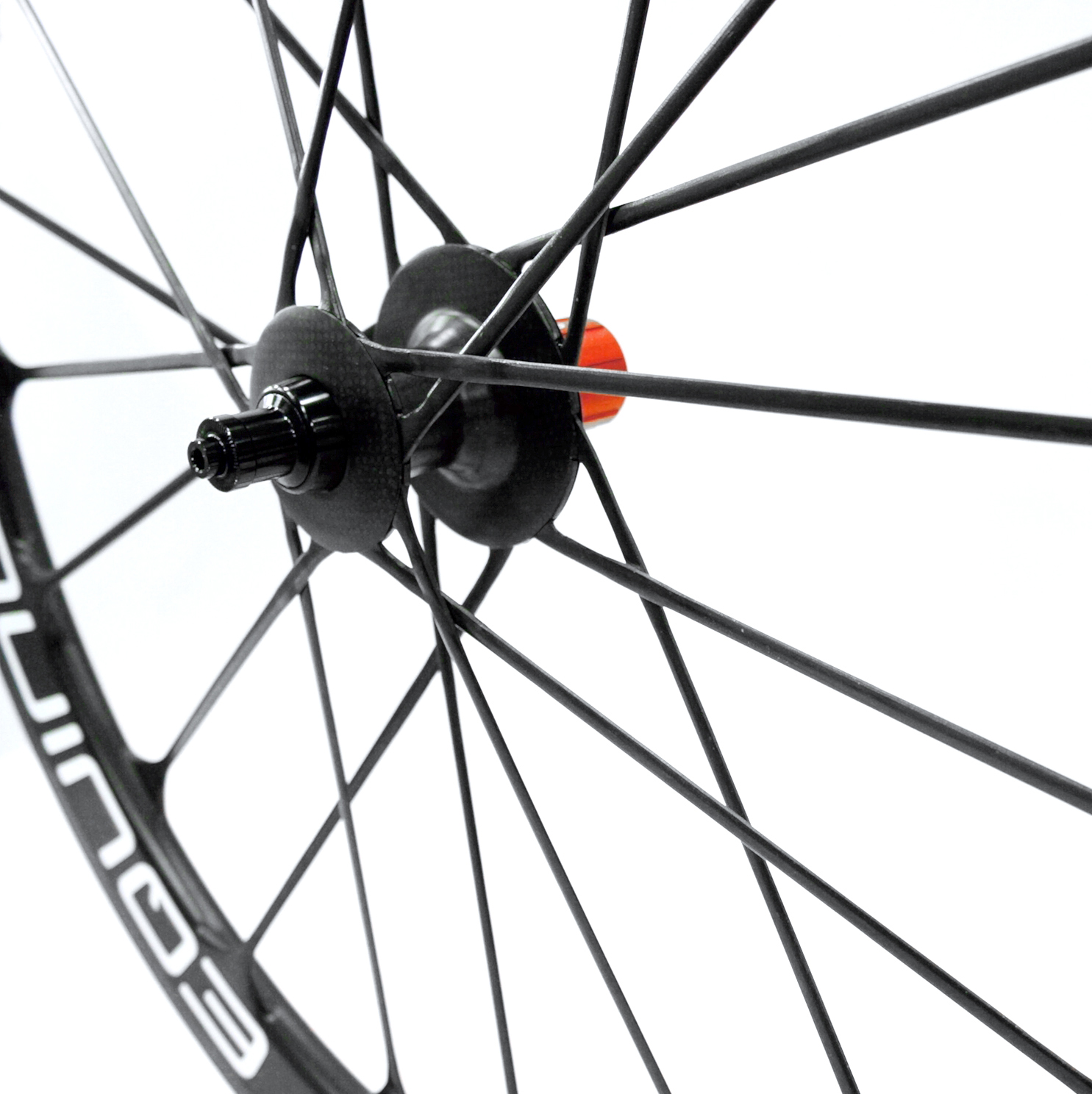 A one-piece design keeps the integrative look of the carbon rim structure and also provides an aerodynamic effect to the wheel set, joining structural strength, beauty, lightweight and smoothness. The single driving unit features:
• Reversed spoke angle design, which changes the operation mode to simulate high profile performance and provide high inertia
• Aerospace-class high modulus carbon fiber
• Optimized lamination design
• Precise machining for low friction
• Inertia gained by precisely planned rim/spoke/hub weight distribution
• Blended wheel design that brings high strength and rigidity to the wheel
Jury's Opinion: "Who would not like to ride a bike with these exciting EQUINOX MiRacle wheels? The finish and consistency these wheels document is impressive. They are the result of a very high level of understanding for the industry with no frills."
3.
Entry ID: 286-131440
Product:
360° Lock Folding Stem
| Folding Stem
Category: 02. Components + Parts
Company: Oyama Bicycles (Taicang) Co., China
Design: Oyama Industrial Co., Ltd., Taiwan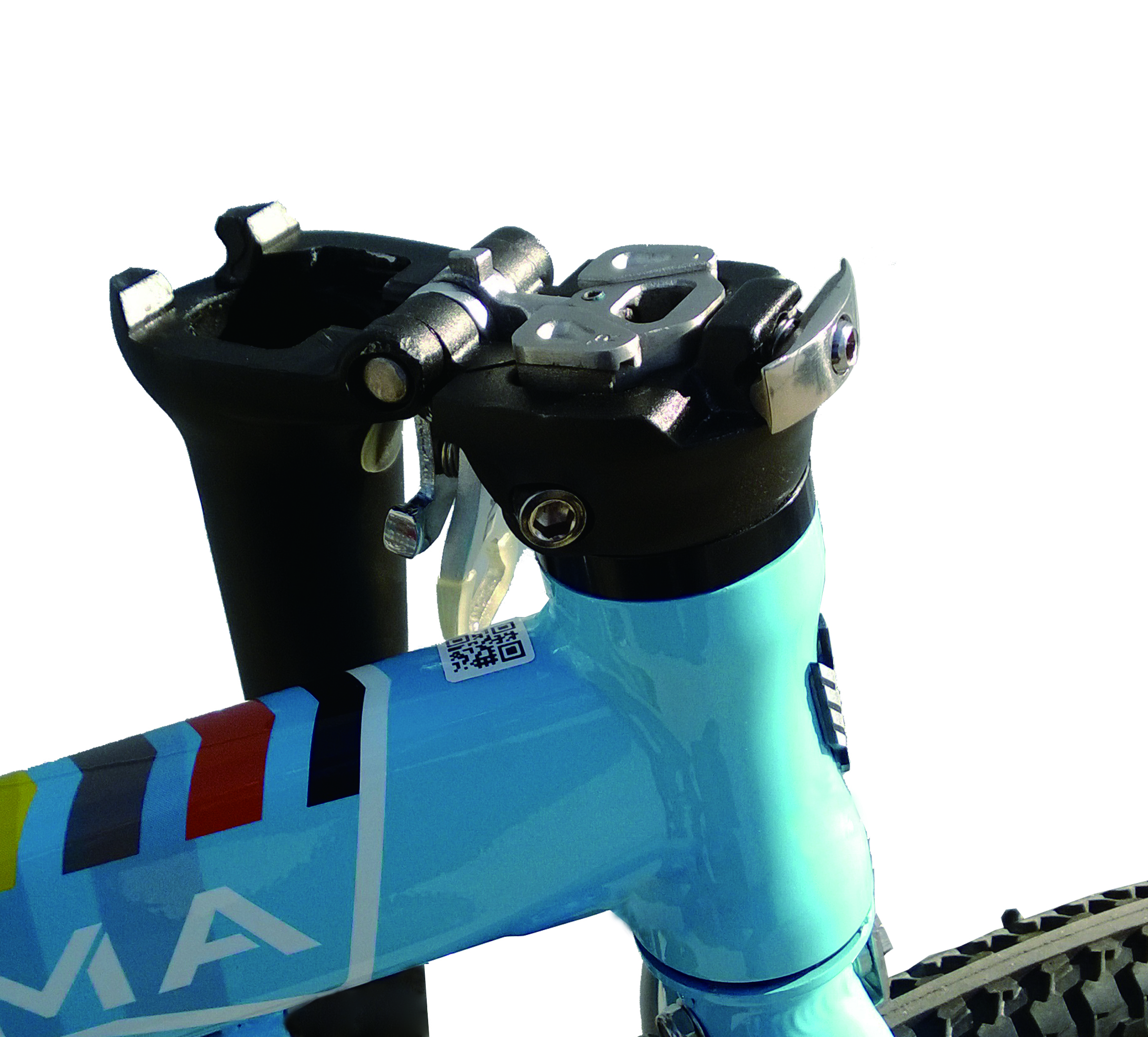 Design key-point: This lock features four locking directions, enlarges the locking surface and increases the stability of the folding stem.
How it works: When pushing the lever to the locking position, the center lock slider automatically pulls along the left and right lock sliders together into the locking position.
With just one action, the front, back, left and right directions are locked together, greatly enhancing overall strength and providing a stability that is beyond most folding locks.
Jury's Opinion: "We have already seen a lot of different folding stems in the past, but this folding and clamping system is outstandingly clear in design and simple in the way it was engineered and manufactured. Reduced to the max!"
4.
Entry ID: 286-132467
Product:
The InterLock
| Integrated Seatpost Bike Lock
Category: 03. Peripherals + Accessories
Company: InterLock Bicycle Components, Canada
Design: InterLock Bicycle Components, Canada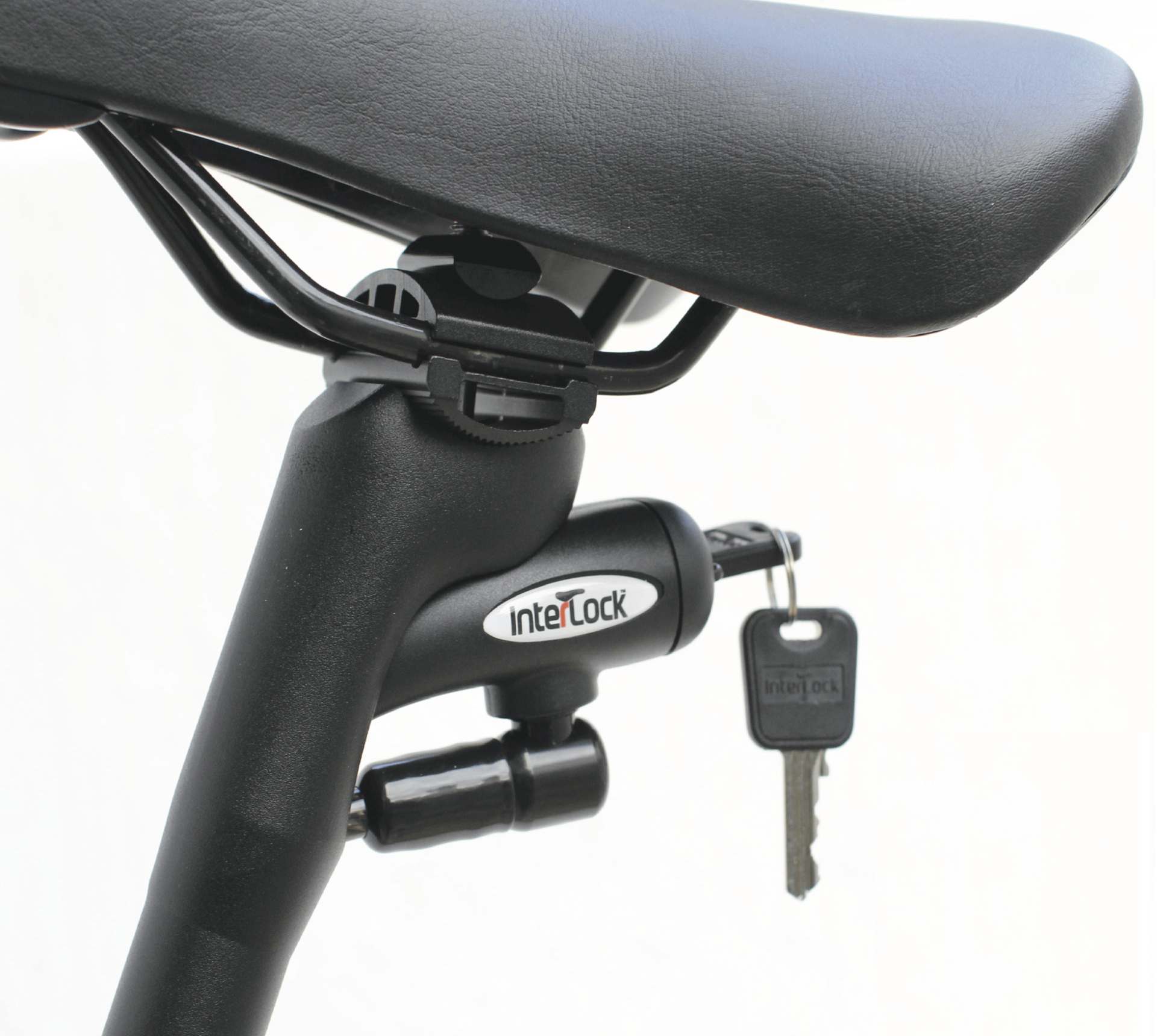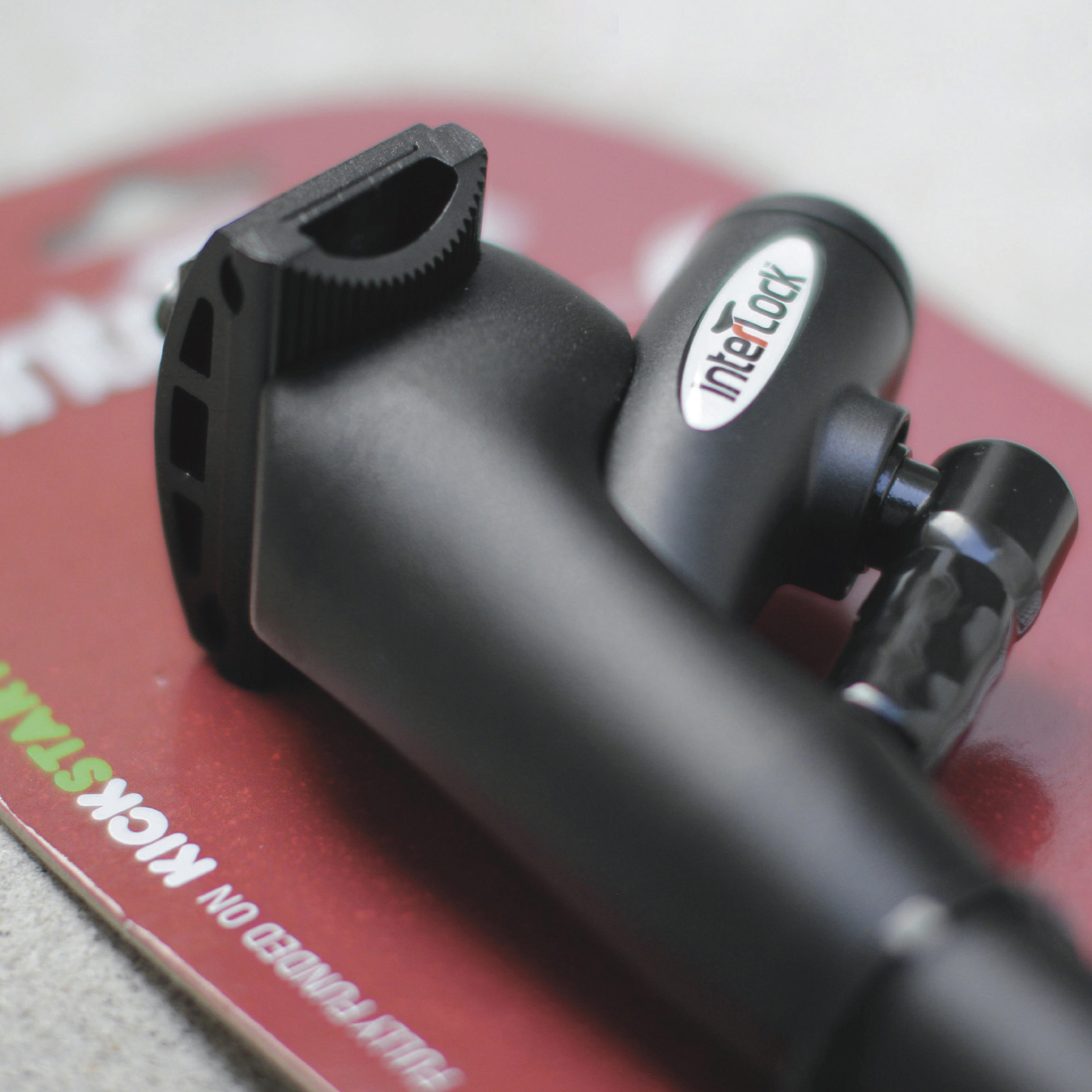 The InterLock is a lock that hides inside your bike. The product is a specially designed seat post with a lock built into it. The lock cannot be fully removed from the seat post. The InterLock™ cables are long enough when pulled out to go through the frame, rear wheel and around a post. In total, there is 90 cm of cable available when retracted. The cables can be run through the bike frame to secure the bike and seat-post. The InterLock is designed to be the most convenient lock ever. The lock comes in all seat post sizes and is also available with custom length cables for special original equipment (OE) installations. The lock is patent-pending.
Jury's Opinion: "Very innovative seat-post bike lock with a high quality of design integration and unique function. The final application makes the bike very clean looking. Practicality, functionality and the quality of innovation have us convinced!"
5.
Entry ID: 286-131814
Product:
Panther PS1
| E-bike
Category: 04. E-bikes + Pedelecs
Company: Darfon lnnovation Corp., Taiwan
Design: Darfon lnnovation Corp., Taiwan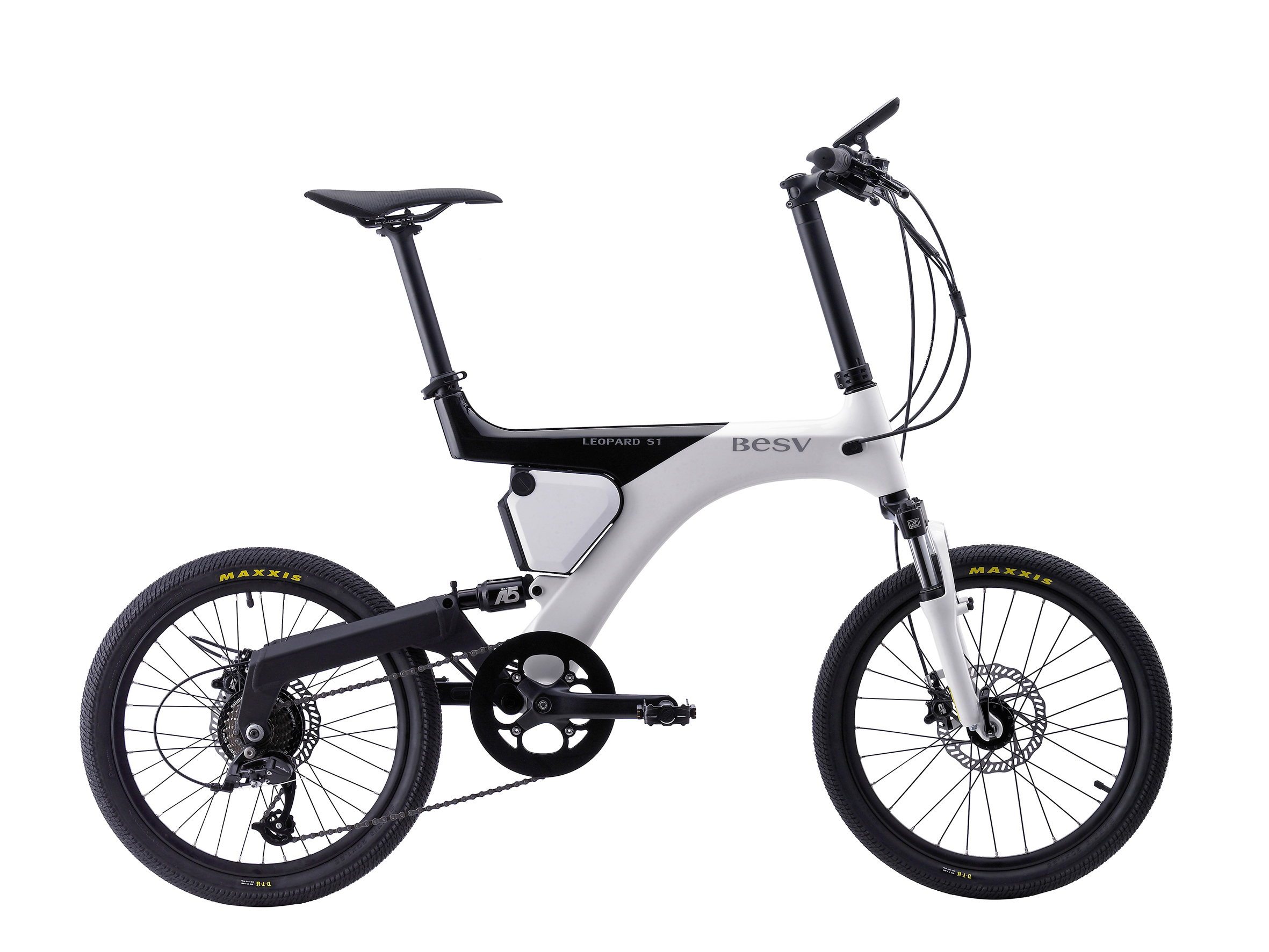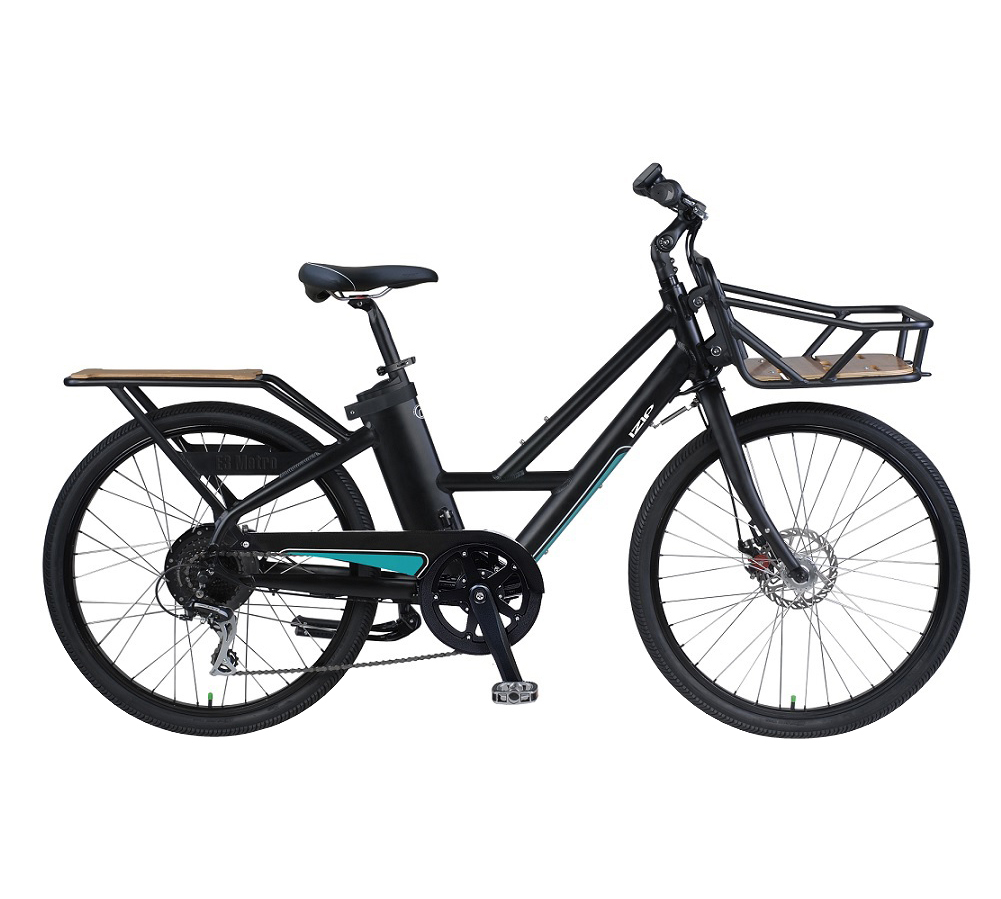 The Panther PS1 is the perfect urban commuter transport with a green and fashionable twist. Highlight features include:
• Carbon frame for lightweight and unique shape design
• Original smart AI control for comfort and hassle-free riding
• Front and rear shock absorbers with smart electric power assistance for excellent riding comfort
• Special switch and big display for ergonomic and safe operation
Jury's Opinion: "The first and only urban e-bike that doesn't look like an e-bike. A modern, functional design language, with a very solid material expresses that an urban city bike with electric assistance does not have to reduce your riding enjoyment – a merited Gold award winner!"
Other TAIPEI CYCLE d&i Award Winners
Entry ID: 286-131910
Category: 01. Bicycles
Product:
Factor Vis Vires
| bicycle
Company: Factor Bikes / U.K.
Designer: Domahidy Consulting, LLC / U.S.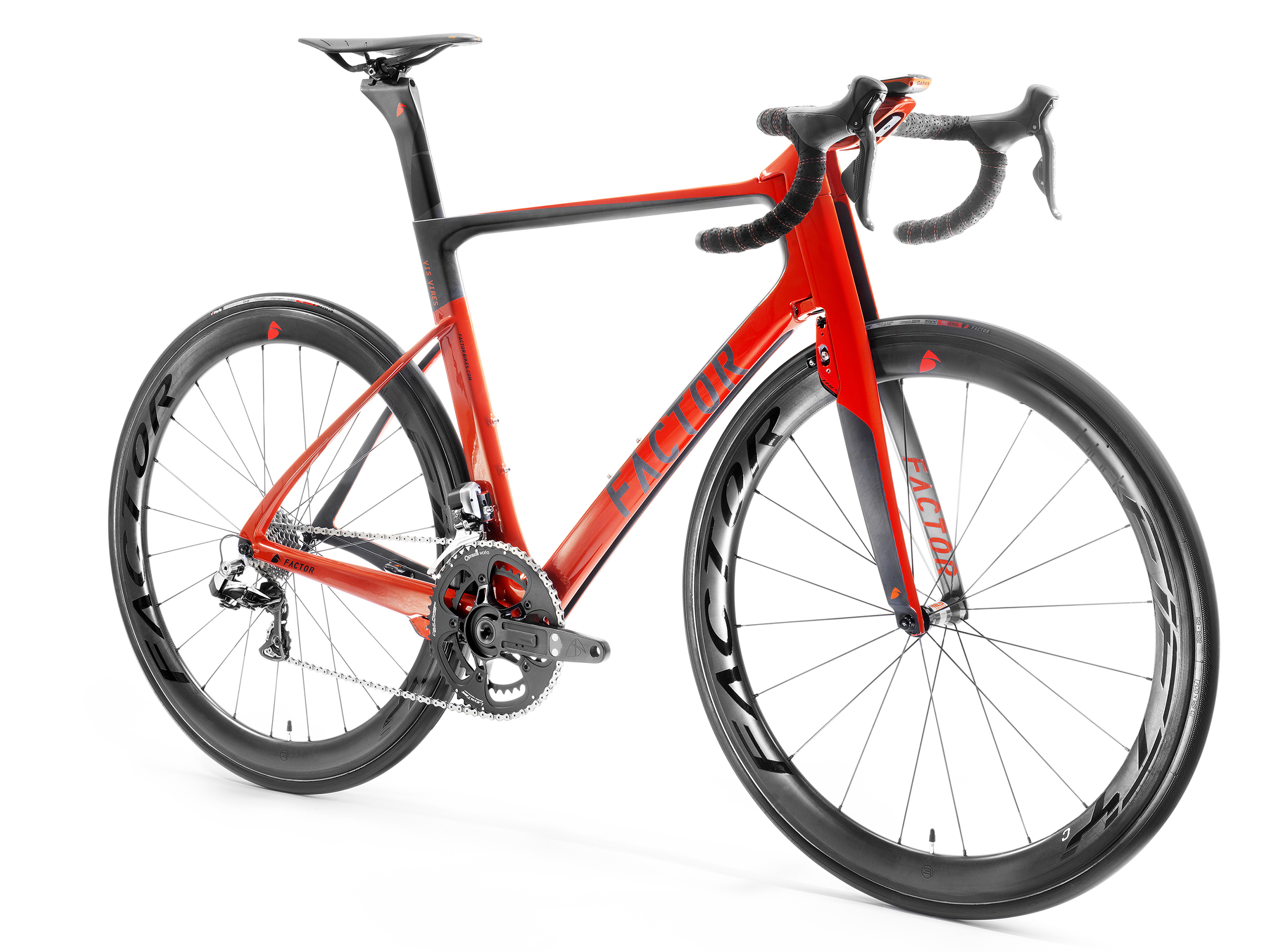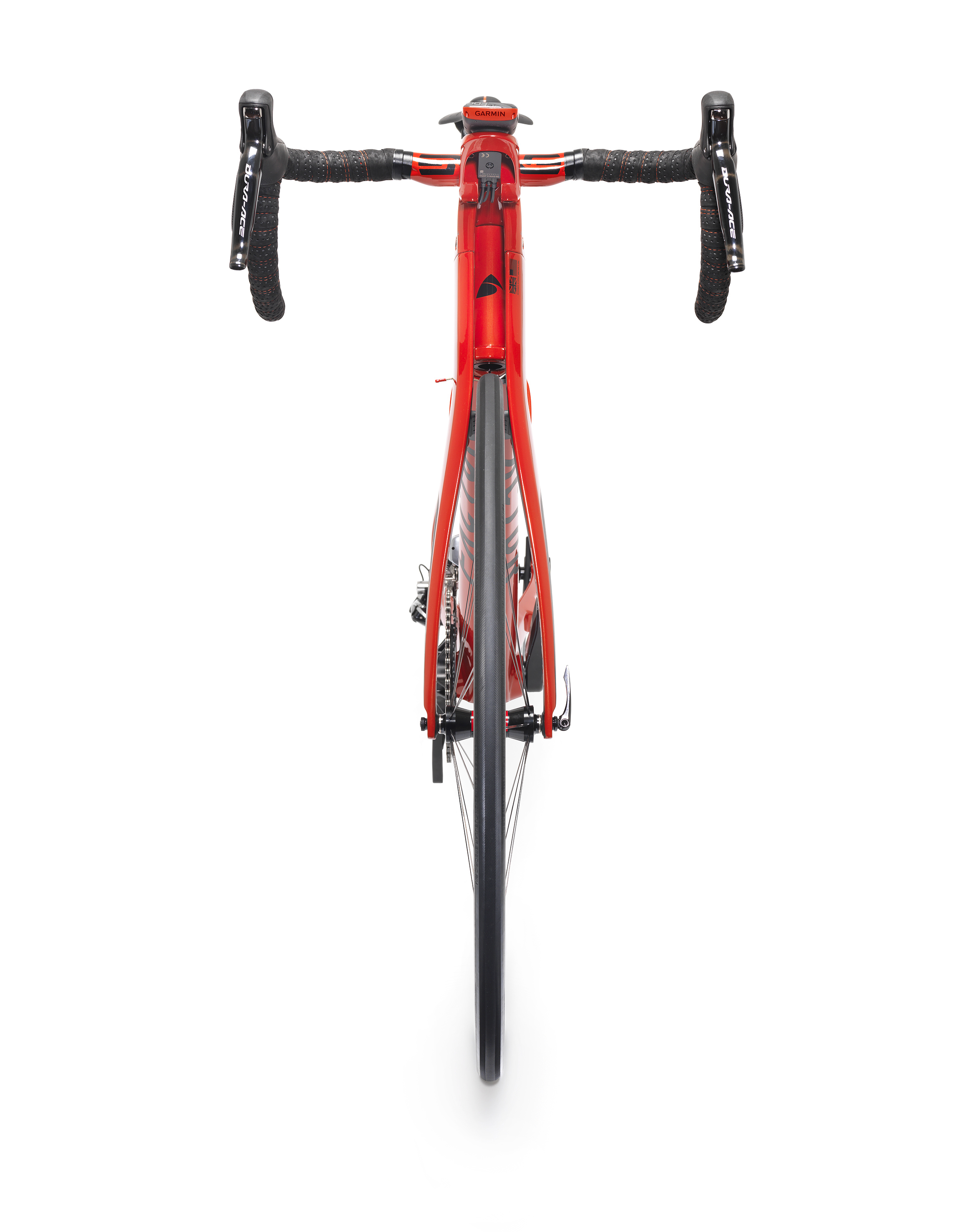 With an unparalleled level of electronic integration and innovative frame, fork and stem design, the Factor Vis Vires is arguably the most advanced road bike in the world. Precise and instant steering input through the dual crown forks and integrated stem make the Vis Vires a rocket ship around the corners while the twin vein downtube serves to improve torsional and bottom bracket rigidity and adds over 100 grams of aerodynamic efficiency. Factor's on-board power meter cranks are the most sophisticated power measuring devices ever designed, measuring independent left and right power in a full 360 degrees of rotation.
Entry ID: 286-132281
Category: 02. Components + Parts
Product:
EXCIMER E-BIKE SYSTEM
| power kit
Company: Darfon Electronics Corp. / Taiwan
Designer: Darfon Electronics Corp. / Taiwan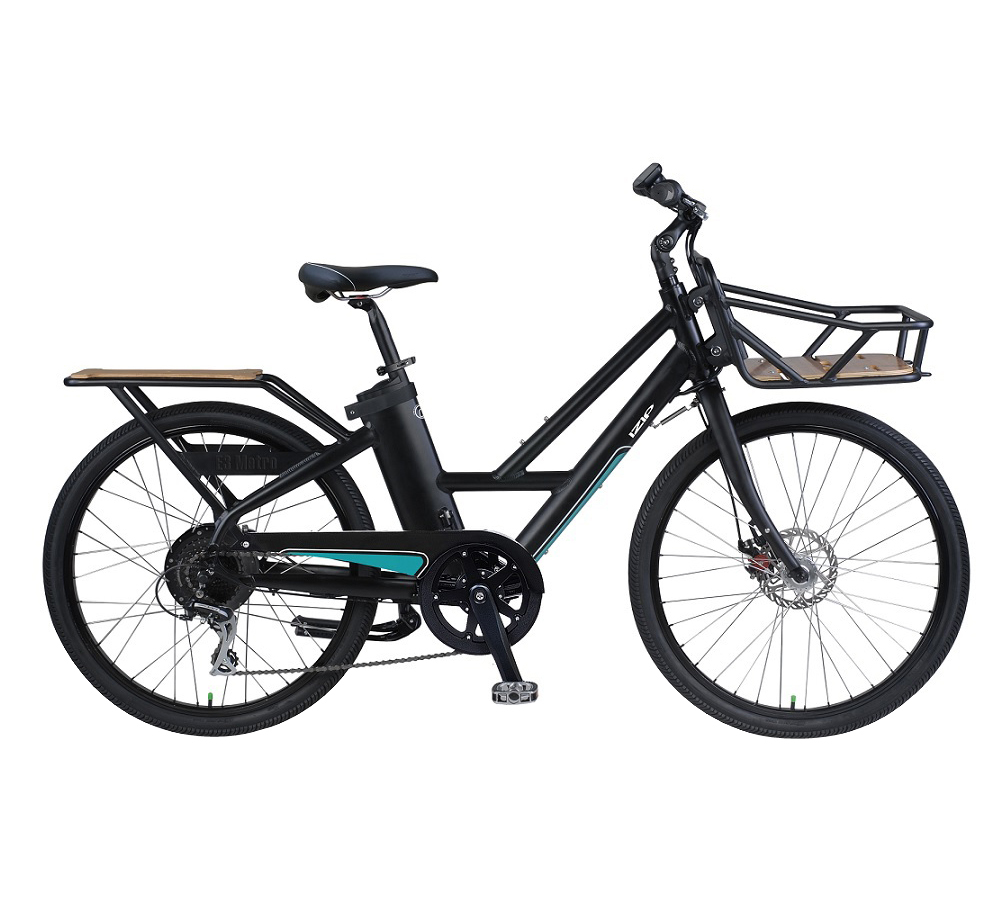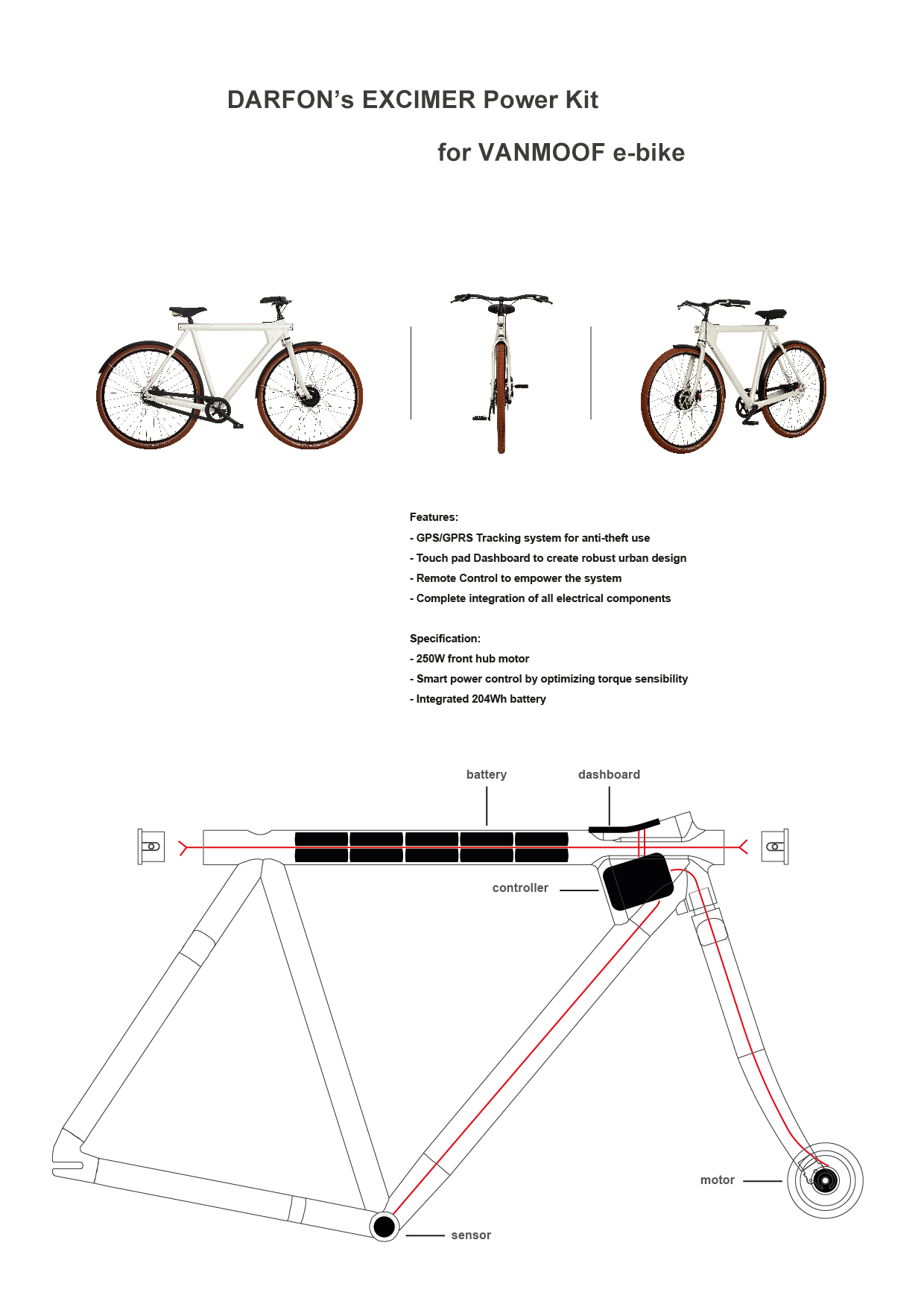 Features:
-- Anti-theft GPS/GPRS tracking system
-- Touch pad dashboard
-- Remote control for starting the system
-- Complete integration of all electrical components
--Specification: 250W front hub motor; smart power control by optimized torque sensor; integrated 204Wh battery
Entry ID: 286-132309
Category: 02. Components + Parts
Product:
City Hunter
| bicycle chain
Company: KMC Chain Industrial Co., Ltd. / Taiwan
Designer: KMC Chain Industrial Co., Ltd. / Taiwan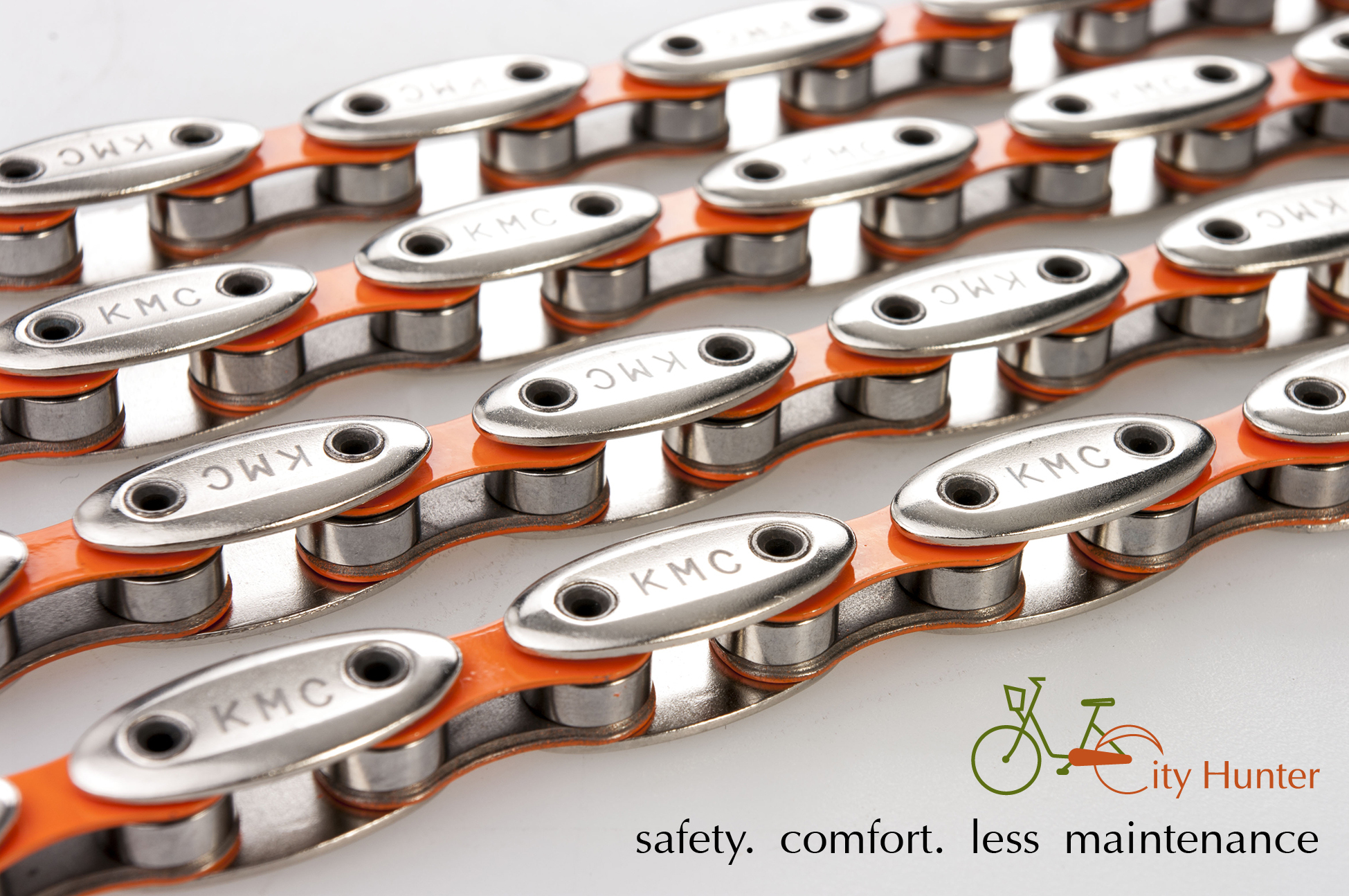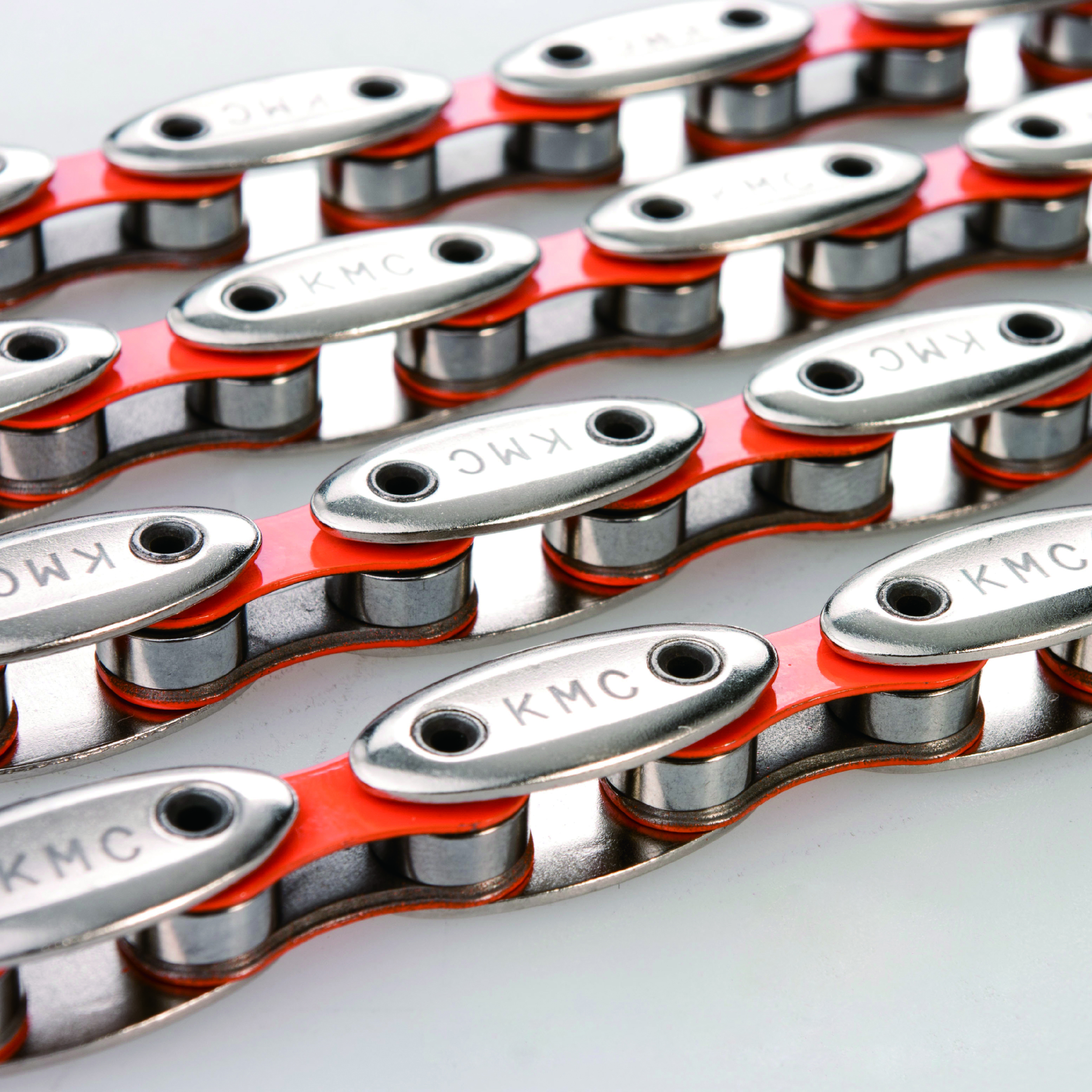 The experience of bike sharing programs across the globe highlight the need for extremely strong and rust resistant chains on shared bicycles to ensure rider safety, enhance comfort and reduce maintenance. KMC has created the City Hunter Chain with a unique oval-shaped outer plate and durable structure to improve transmission efficiency and chain strength. The Double X StretchProof Hollow Pins enhance safety and comfort under heavy pedal load; nickel outer plates and shiny orange-coated inner plates provide rust protection and reduce maintenance frequency while also enhancing visibility and rider safety. Furthermore, the color inner plates bring a fashionable and unique addition to green urban transportation.
Entry ID: 286-132412
Category: 03. Peripherals + Accessories
Product:
Üpon LiteWeight Bike Tent
| tent
Company: Kuandah Union Trading Co., Ltd. / Taiwan
Designer: Kuandah Union Trading Co., Ltd. / Taiwan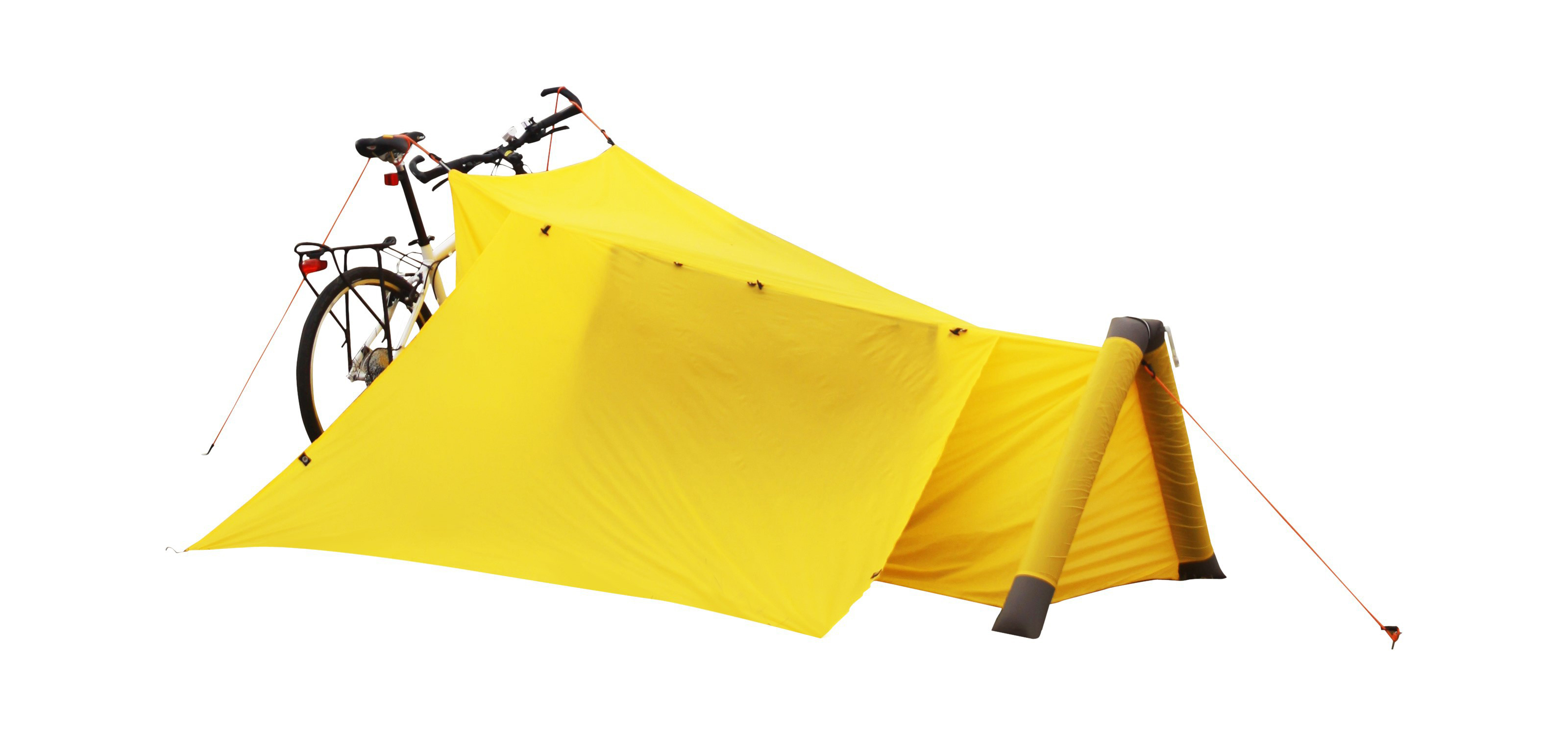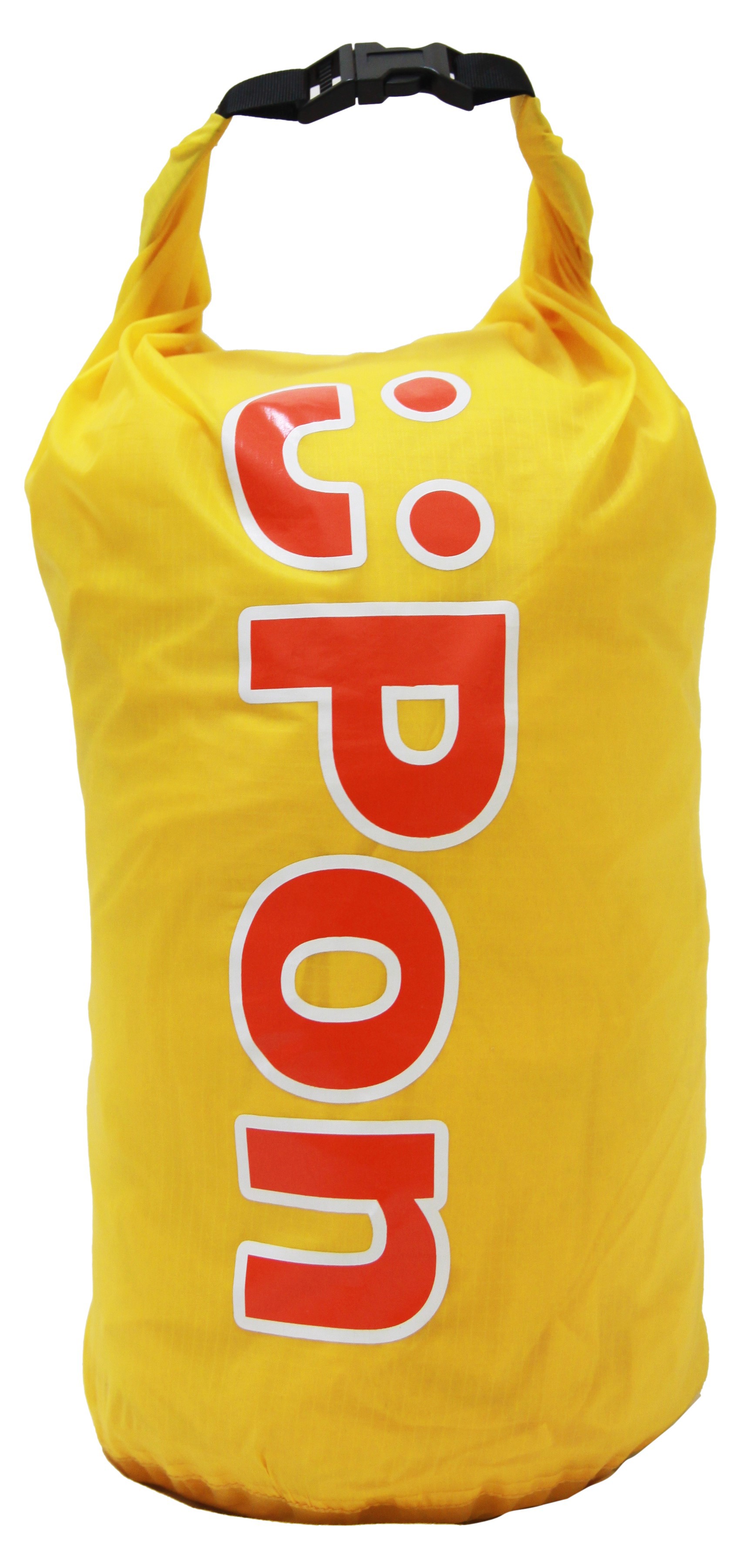 Üpon bike tent is designed especially for biking travelers who need comfortable shelter that is extremely lightweight. This single-person tent is roomy with good ventilation. All stitching lines and both windows are sealed with waterproof seam tape to ensure that the rider can sleep dry and sound. All the accessories are multi-functional:
• Pack sack can be used as a temporary water bag
• Air pillar can be used as a floating device
• Three polyester ropes can be used as clotheslines and straps to secure baggage
• Two-way pump allows easier and faster inflation
• Üpon keeps packaging to a minimum to be environmentally friendly and to make our products more affordable.
Entry ID: 286-128963
Category: 04. E-bikes + Pedelecs
Product:
E3 Metro
| electric bicycle
Company: Fairly Bike Mfg. Co., Ltd. / Taiwan
Designer: Currie Technologies / U.S.A.
Designer: "The E3 Metro is an urban utility eBike built to accommodate your daily routine. Our design focuses on carrying stable cargo, rider comfort and clean aesthetics. The removable battery is integrated in the seat tube, which gives the best combination of weight balance, functionality and style. The front basket holds up to 25kg, and is easily installed or removed. While the bike is ruggedly constructed and painted with a simple matte black, the bamboo panels on the front basket and rear carrier give the bike a warm look and personality. The e-system includes a hybrid pedal assist, a throttle control system and a custom LCD display."