In view of the positive outlook for renewable energy and its commitment to build a low-carbon homeland, Taiwan's AU Optronics Corp. (AUO) recently announced the establishment of Star River Energy Corp. in cooperation with several insurance companies on the island. The new firm will will focus on investment in, and management of, power plants in Taiwan.

AUO is one of the world's largest makers of thin film transistor-liquid crystal display (TFT-LCD) panels, and recently has been engaged vigorously in developing photovoltaic (PV)-related businesses. AUO holds a 35% share in Star River, which has an initial paid-in capital of NT$540 million (US$18 million).

With Star River serving as a platform, AUO and its partners will jointly invest in well-performing solar power plants in Taiwan in a novel form of collaboration that sets a new milestone for the renewable energy industry in Taiwan, AUO stressed.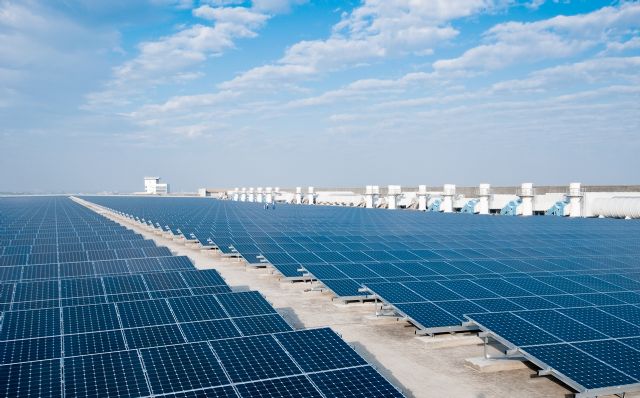 Sungen's solar power plant now has 13.3MW of installed capacity, and is targeting 20MW. (photo courtesy AUO)
Over the past few years AUO has built up a vertically integrated solar value chain that encompasses poly-silicon, ingots, wafers, cells, modules, and general power plant services. The company's solar-power team has extensive expertise in solar project planning and execution, and is capable of providing one-stop service all the way from project development, engineering, procurement, and turnkey construction through to 20-year operation and maintenance.
AUO explained that it integrates high-efficiency solar modules and power generation systems to ensure project quality and power performance. The founding of Star River is expected to further boost AUO's ability to support a more complete solar value chain, the firm said.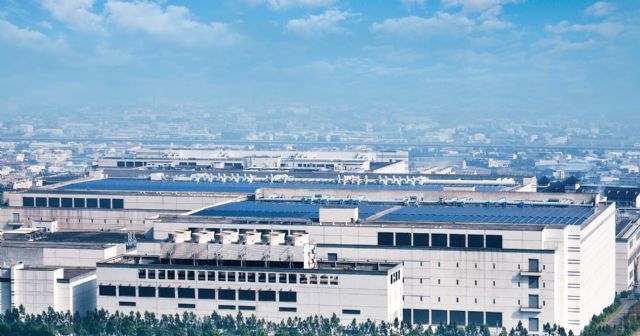 Sungen operates the rooftop solar plant at AUO's Taichung site, the largest rooftop solar project in Taiwan. (photo courtesy AUO)
AUO plans to sell its Sungen solar power plant, a rooftop project at its Taichung, to Star River. A facility with a capacity of 13.3 MW has already been installed there, and the capacity is to be boosted to 20MW. Sungen is the largest rooftop project in Taiwan, and also the first utility-scale project to be built on a high-tech LCD panel plant. Rooftop utility-scale projects utilize existing building space to save the cost of land acquisition, thereby upgrading their economic benefit.
The innovative business model of joint investment in solar power plants by AUO and local insurance companies is expected to offer stable, long-term returns for renewable-energy investors, AUO said. The company hopes that this investment platform will give it a chance to collaborate with more clients and solar power plant developers in seizing green business opportunities.