AU Optronics Corp. (AUO), a major maker of thin film transistor-liquid crystal display (TFT-LCD) panels in Taiwan, recently announced business results for the first quarter of 2014, with first-quarter net earnings per share (EPS) of NT$0.03 (US$0.01), better than institutional investors' expectations. This also made the company stay profitable for four consecutive quarters, even better than major Korean counterparts Samsung and LG.

Paul Peng, president of AUO, pointed out that the first quarter saw the lowest of his company's shipment, and that both shipments and profits are expected to continue rising in the second quarter.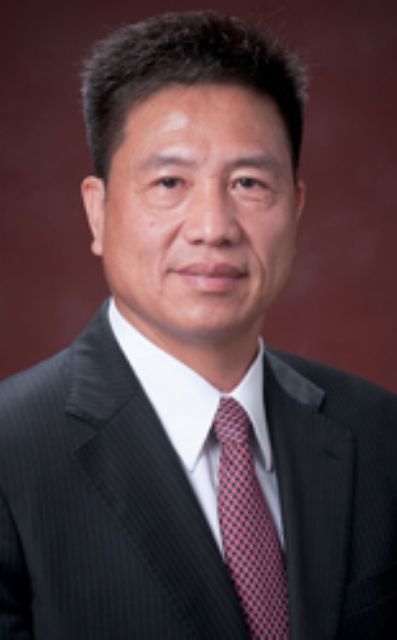 Paul Peng, president of Taiwan's major TFT-LCD panel maker AUO. (photo from company website)
In the first quarter, AUO reported unaudited consolidated revenues of NT$93.8 billion (US$3.1 billion), down 8.7% from the fourth quarter of 2013, and net profits of NT$166 million (US$5 million). Andy Yang, chief financial officer (CFO) of AUO, pointed out that the first-quarter revenue this year was similar to that of 2013, with a net loss of NT$3.3 billion (US$110 million) recorded  a year earlier. Yang attributed this improved profitability to AUO's successful cost-structure and product mixture adjustments.
According to AUO, its shipments of large-sized (larger than 10-inch) panels in the second quarter are expected to increase a little or remain at the first-quarter level; while panel prices are expected to surge 5%-9% during the period. The firm's shipments of small- and medium-sized panels are expected to see a double-digit growth in the second quarter, maintaining AUO's capacity utilization ratio at a relatively high level.
Peng pointed out that global panel inventory is quite healthy now; while the sales peak in China's May 1 long vacation and the upcoming 2014 FIFA World Cup in Brazil are creating stronger demand for panels. In addition, he added, many new applications are driving up demand for panels, including the 4K2K, or UHD (Ultra High Definition), TVs, curved TVs, higher-resolution and larger-size smartphones, to heat up monitor replacement purchases, automotive electronics etc.
F.C. Hsiang, executive vice president and general manager of Mobile Solutions Business Group of AUO, pointed out that his company's panel supply is expected to increase 4% to 5% this year, with demand from customers to grow  6% to 8%, this year. Stronger demand, especially from large-size TVs, is expected to lead to an 8% to 10% growth in overall panel size.
Some product categories are also driving up AUO's revenue, including high-definition (HD) smartphones, vehicle-application displays etc.. Hsiang said that the three largest telecom carriers in China will kick off commercial operation of 4G and subsidize smartphones with over-4.5-inch screens this year. That will further upgrade AUO's shipments of smartphone panels this year.